I absolutely love this top, and am trying to find ways to not pack it away for the winter. So here's how I did it today:
Yes, my hair looks heinous today- I overslept. And Hubby cut my feet off in this. I'd started getting one of the secretaries to take my photo- that's why they've been better lately.
Anyway... I liked how the hems are similar:
So I stopped by the store to look for another top to go under this- one with a higher neckline. I got the clerk to take the pics, so they are particularly bad.
The first look I tried was so bizarre, the clerks started laughing when I came out of the changing room. There is no photo of that, sorry. So I tried this next: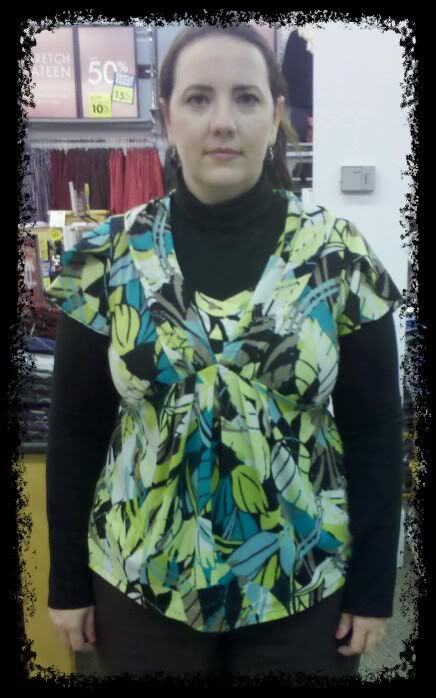 And this:
So should I stick with the first one, get the white or black turtleneck, or chuck the whole idea and save it for spring?
Below is the full look I wore today.
(Black) Top: purchased at Pip's in Corning, NY
Top: Macy's
Jacket: Kasper via consignment shop
Pants: such a pretty face
Shoes: Bass fuglys