I have to blame this on lack of sleep. I wasn't high....
Not only was combining the textures of the pants and the jacket a massive mistake, but these pants have turned out to be a real disappointment. They started off basically fitting (after much tailoring). They were a little big, which I accounted for with my recent 5 lbs lost.
But they got bigger throughout the day, to the point where the crotch was headed to my knees! My thighs actually touched in my pants! I really hate that.... LB sent an email asking me to rate this order. They're going to get an earful! Remember, I had to have the waist taken in a MILE, even though they're supposed to be my cut! Rrrrrrrrr.....
I only wore the top and jacket today because I wanted to post the necklace, now that I got it back from the farmer's market lady. It's plastic, but I thought the clear beads were cool, so I broke my usual rule. I'm verry fussy about my jewelry being real, but I do make exceptions.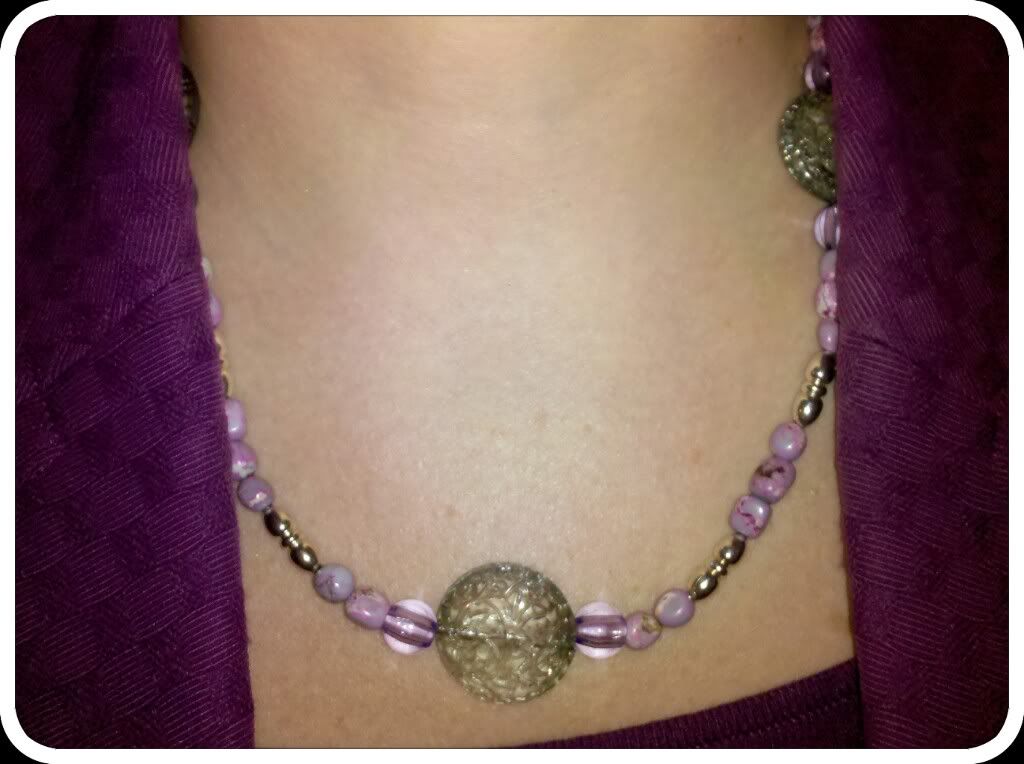 Is the necklace a little long?
Top: Goodwill
Jacket: Dunkleberger's in Stroudsburg, PA
Pants: Lane Bryant disappointments
Shoes: Ariat awesomes
Necklace: farmer's market
Earrings: Gold Mine in Bath, NY