A preview for Halloween (or just "no court" day at the office):
But it looks like an "Office Person", not a "People-Eater"! C'mon, kids, which is scarier?

This is another shirt lurking with the dark, spectral forces that dwell in my closet, waiting for a chilled wind to reach out its foggy tentacles and pull it out. After a detour to the tailor, of course.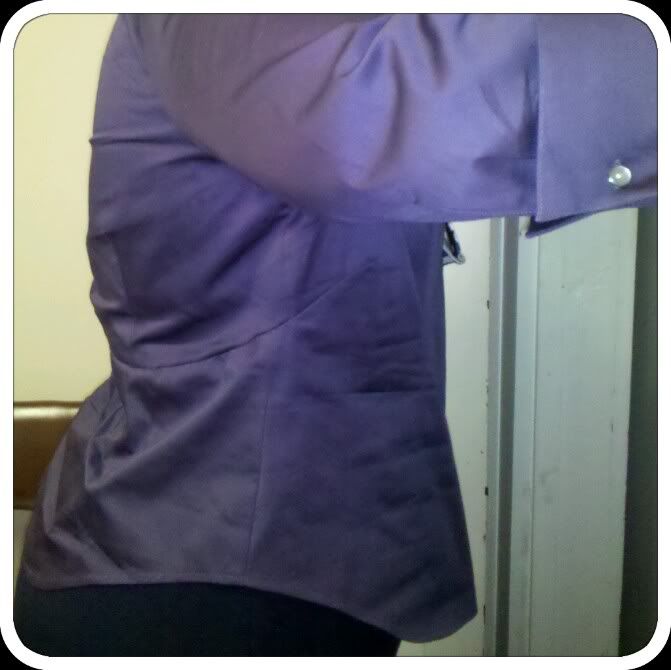 In attempting to take in the waist on this one, unlike the others of its ilk, this seemingly innocent item required a fabric exorcism. My tailor treated it more like my jackets, cleaving fabric out of the back. She then ran the seam up under the dart.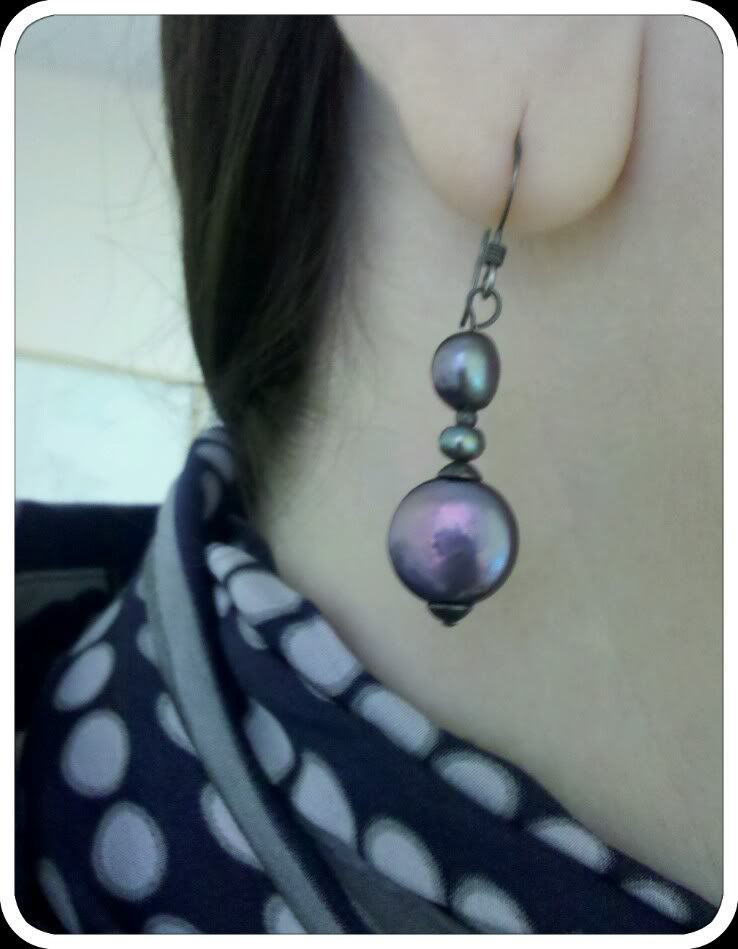 My brown, blue, and purple button-downs all have cufflinks on 3/4 sleeves, and the coordinating fabric inside the collar band. But only the purple needed this unusual tailoring...Spooky!
And I'm wearing these lovely black pearls, pried from the gullet of a hapless sea creature. A cow corpse envelops my feet, keeping them dry and stylish. Coccoons of sweet little silkworks were unravelled to grace my throat, and feathers plucked from sqwacking birds to grace my hair. Mwaahaa!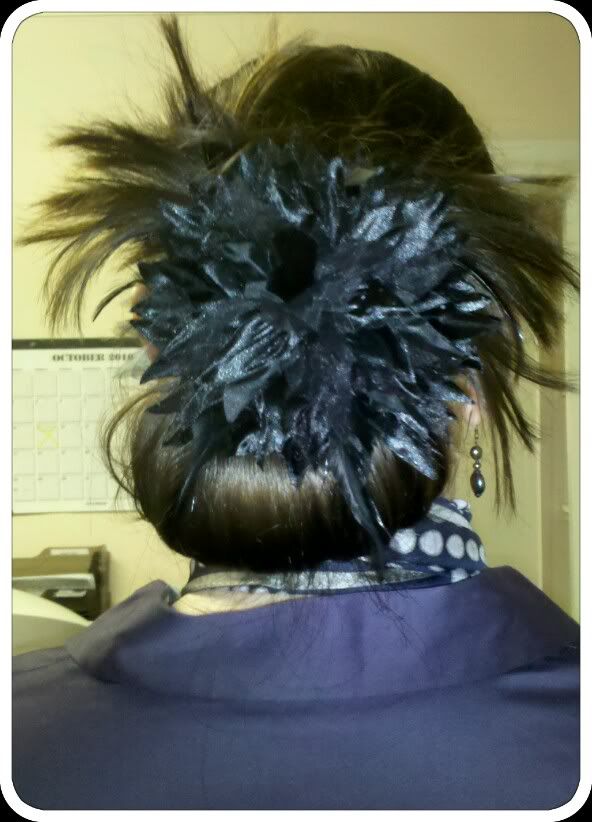 In the morning, there was some doubt whether this scarf actually fits with the outfit. Within hours, it mysteriously became a perfect accessory. Magic? Dark forces? Or should I say "Purple Forces"?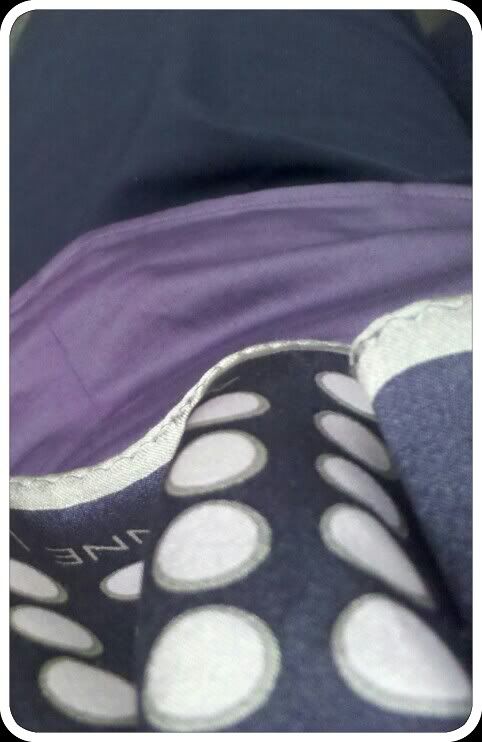 Top: VanHusen outlet
Pants: Lane Bryant
Shoes: Ariat
Scarf: Adrienne Vittadini (purchased at Sydney in the Radisson Hotel, Kalamazoo, MI)
Earrings: I forgot