OK, it was a nice exercise...
The shell didn't want to hibernate for the winter, so I was pushed into buying this ruffled tee.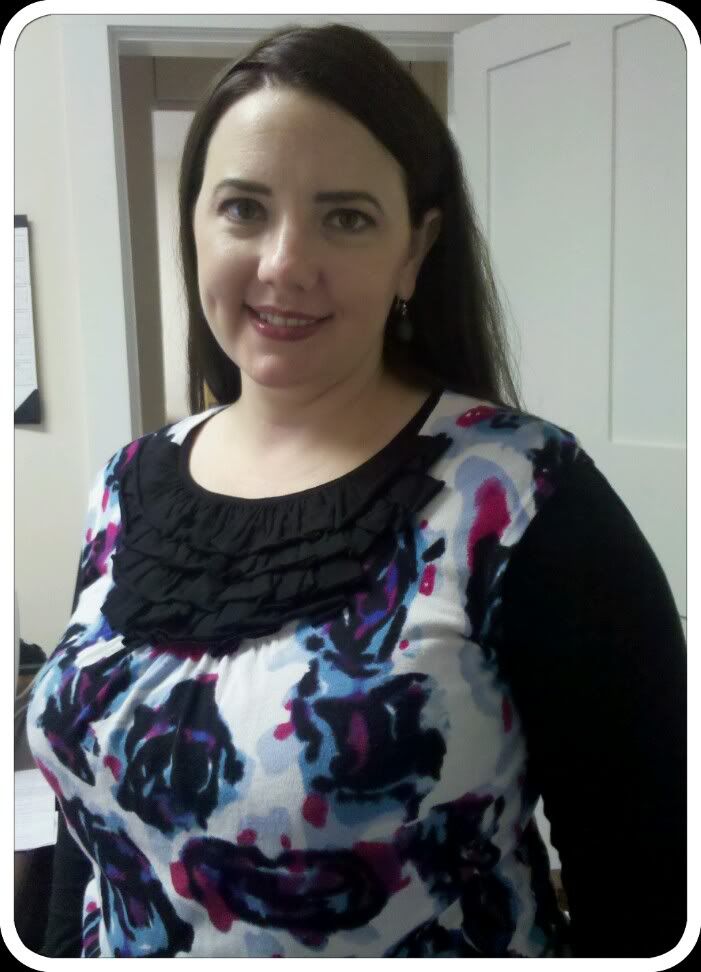 It seems like a but of a stretch, but I'll go for it!
These earrings get out for a run at least twice a week. They wanted you to see their closeup.
(Colored) Top: Steinmart
(Black) Top: VanHusen outlet
Sweater: Limited via thrift shop
Pants: Lane Bryant. I still think they're a bit short
Shoes: Bass uglys
Earrings: Corning Museum of Glass