The first time I've worn this shirt to work:
I know I need new bras, but I'm waiting to shop until after I'm back from surgery. The obvious cup line BUGS me!
I forgot I had a court appearance today, so I had to get by with a sweater. I really wanted to show the neckline detail even with something over the shirt: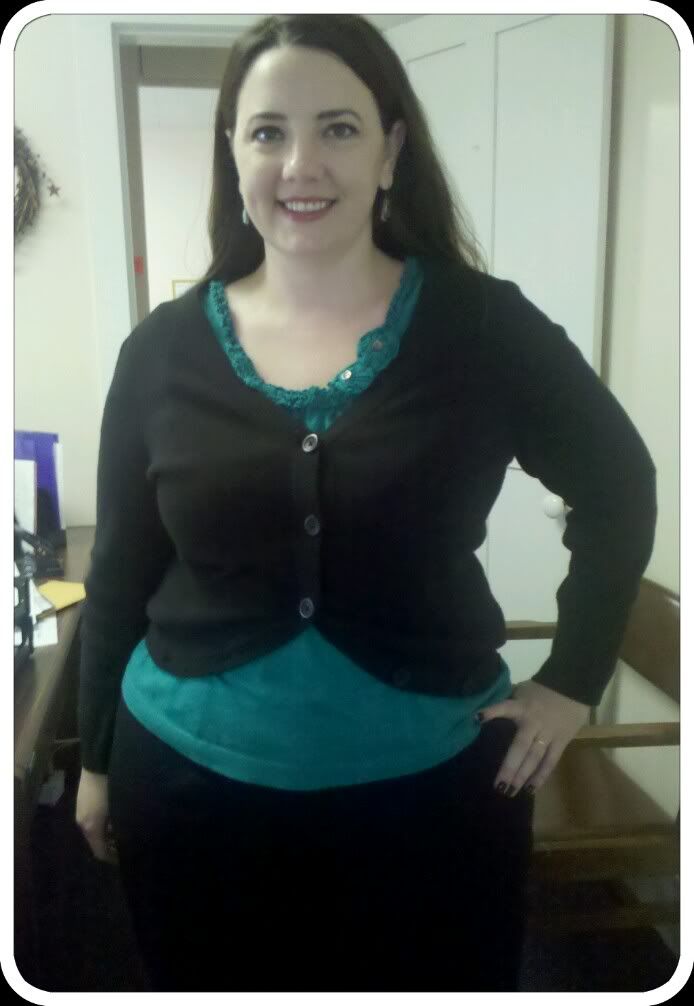 Better in person? I'm thinking I will try this again when my replacement Iman sweater arrives.
This is also my first time wearing these earrings: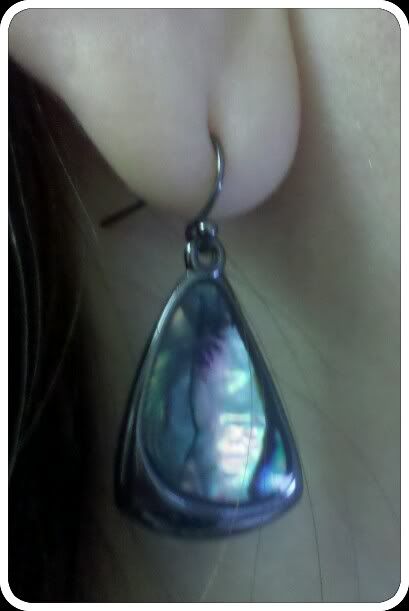 They match a pendant I have, but I thought the necklace would fight the neckline detail for attention.
Shirt: VanHusen outlet
Sweater:
Pants: Lane Bryant
Earrings: Lia Sophia