Between photo-fails, Blogger problems, issues with the factory reset on my phone, and my job pretty much kicking my butt lately... I'm a bit behind in my blogging.
I missed you guys!
I'll toss up the few pics I still have from over the last couple weeks, but can no longer tell you precisely when a particular outfit was worn.
As you see: a photo-fail! But I wanted to show the new pairing of this color necklace with my purple button-down. I really need to wear that again so I can post better photos.
And I've already posted this outfit: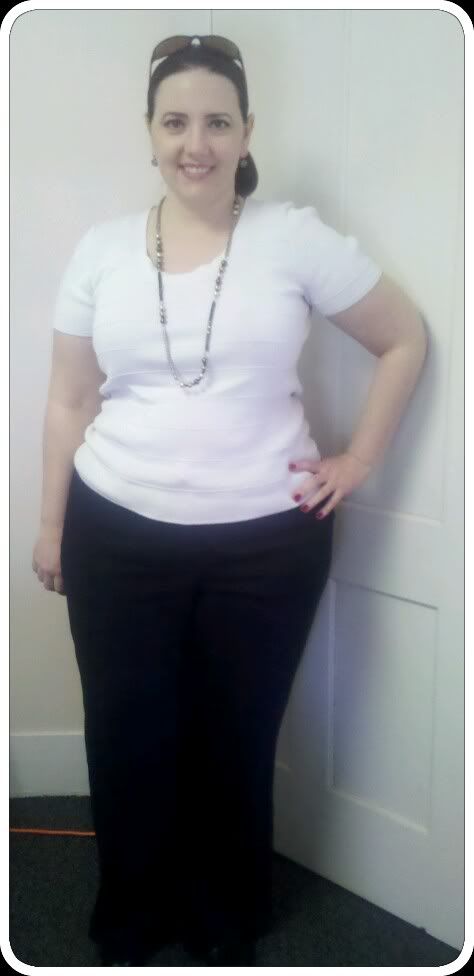 But the new part of it was the hairclip made by me:
Which I'll get into in my next post.