I'm just going to start calling my brown nubby pants my "Monday Pants". Why? Because after a day or two hanging up after I do laundry... they no longer need ironing. Perfect for my Monday-morning snooze-button abuse.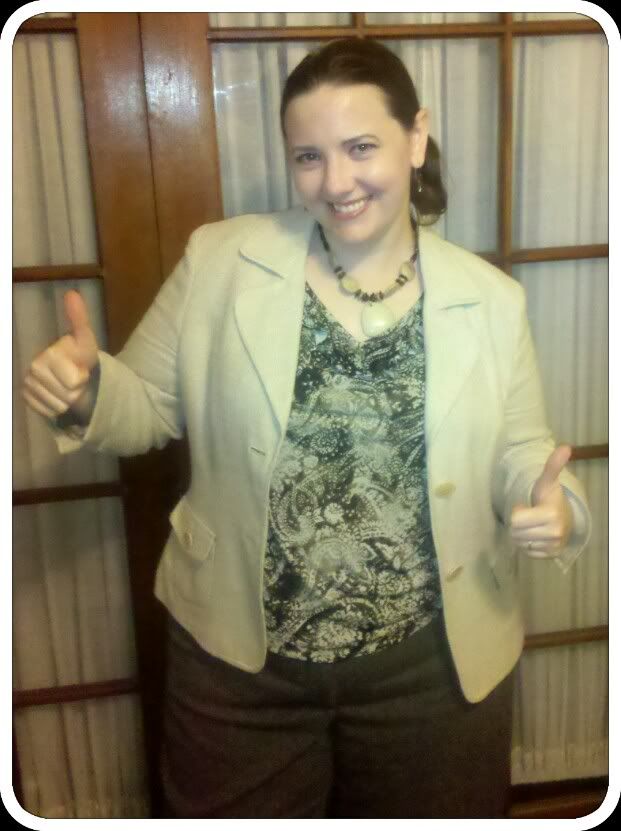 Goooo lazy!
It's finally warm enough to wear another no-iron wonder: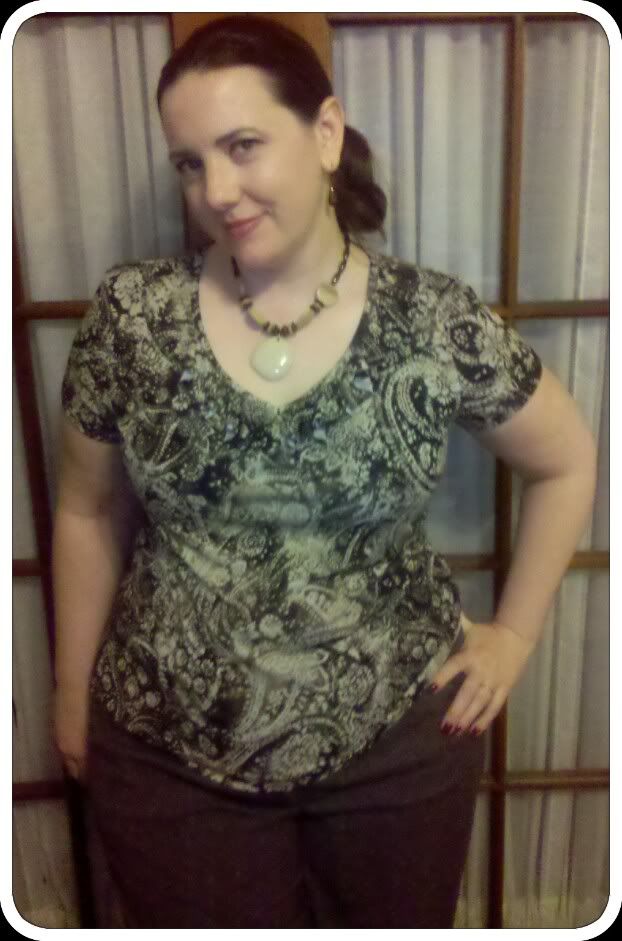 I know I wore this exact outfit a zillion times last year, so I won't get too detailed. I was throughly sick of this top by winter... but it emerges again.
My hair is a fail... when I had the barette higher, the elastic showed. Lower... it's just weird: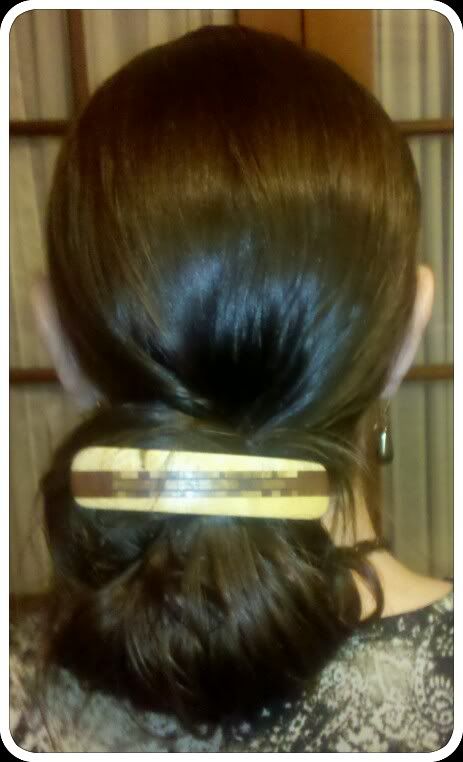 I think I will save it for a fall, instead of the more gathered-up look I've been sporting lately.
Top: VanHusen outlet
Pants: Lane Bryant
Jacket: Talbot's Petite
Jewelry: made by me