I've worn this outfit a zillion times, but thought you might like the tweaks: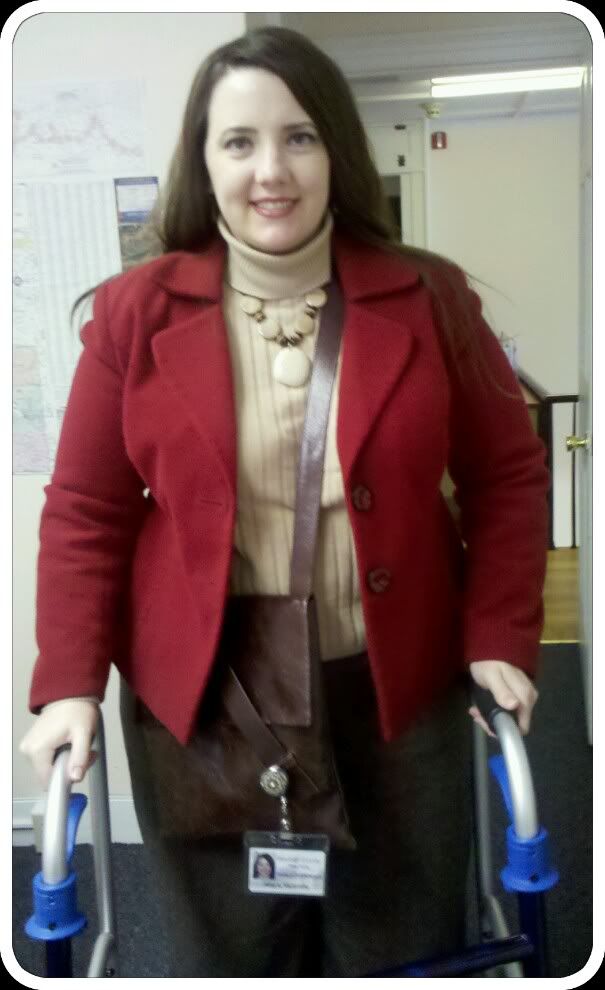 Yes, I'm wearing my cross-body purse under my jacket- it's easier to for me to move around in my little blue cage. Obviously, carrying a briefcase could be a problem: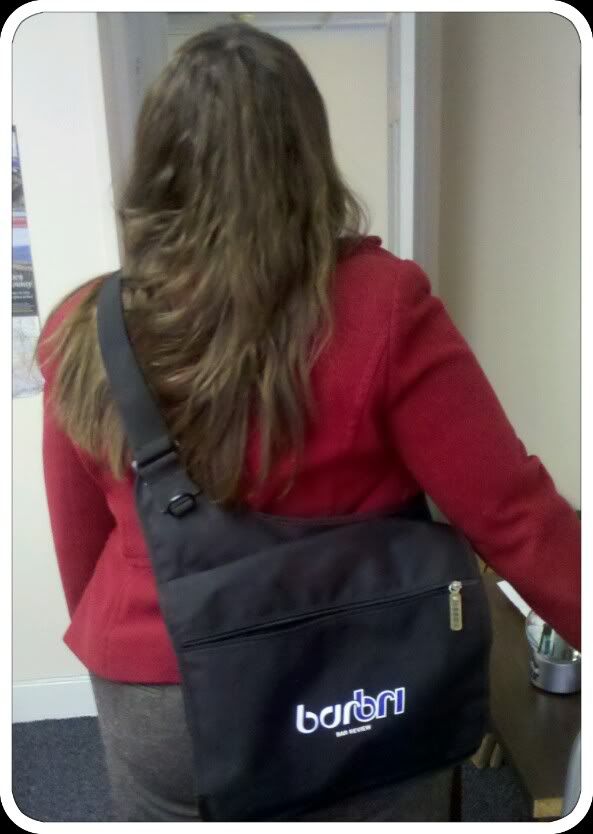 Solved! This little treasure was left over from law school. In my pre-gimp days, I used it as a disc golf case.
And wow, is my hair curly! I was up extra-early, and thought I blow-dried it straight. Do I need new products, or new technique? I'm still not used to my "new" hair....
Jacket: VanHusen outlet
Sweater: VanHusen outlet
Pants: Lane Bryant
Jewelry: made by me
Purse: nat et nin via random store in Paris, France
Groovy blue walker: Drive via Airlink Medical Supply, Kalamazoo, MI
Messenger bag: employee "perk" for Bar review company
I was going to post a last bit of "Man-Candy" for Hubby's growing fanbase on Friday, but I dropped my phone into my doctor-mandated epsom-salt soak water. Whoops.
So I put my phone into a ziploc full of rice for 48 hours. It worked! I have one weird streak across my screen... but it's minor.
Without further ado... your belated Man-Candy: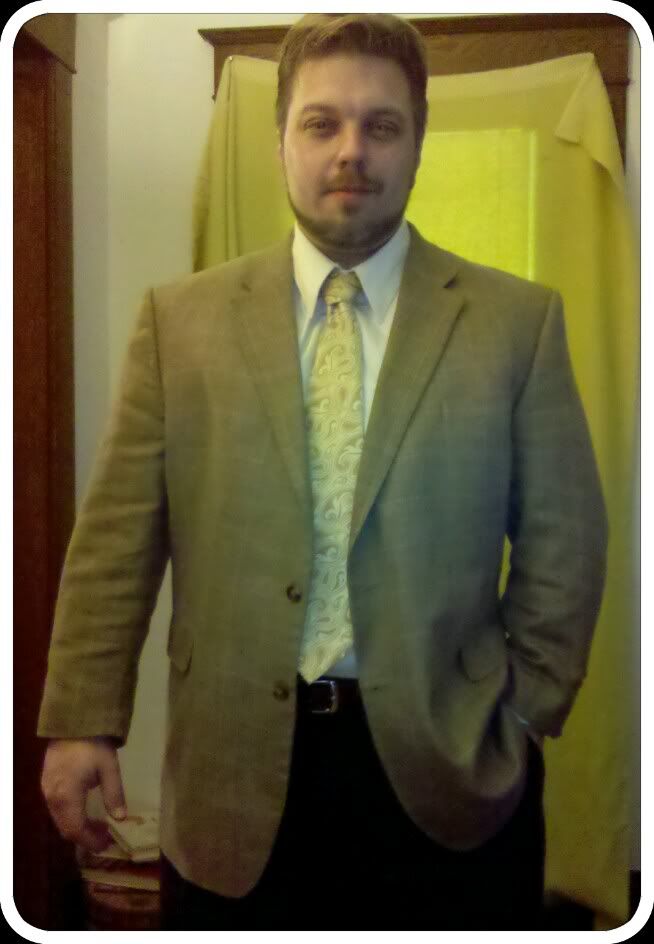 I really love this shirt, jacket, and tie combo. I think it's my favorite:
Jacket: Jos. A. Bank
Shirt: VanHusen outlet
Tie: VanHusen outlet
Pants: Ralph Lauren