This outfit is from yesterday, because I was busy... then exhausted.
The "I overslept" special: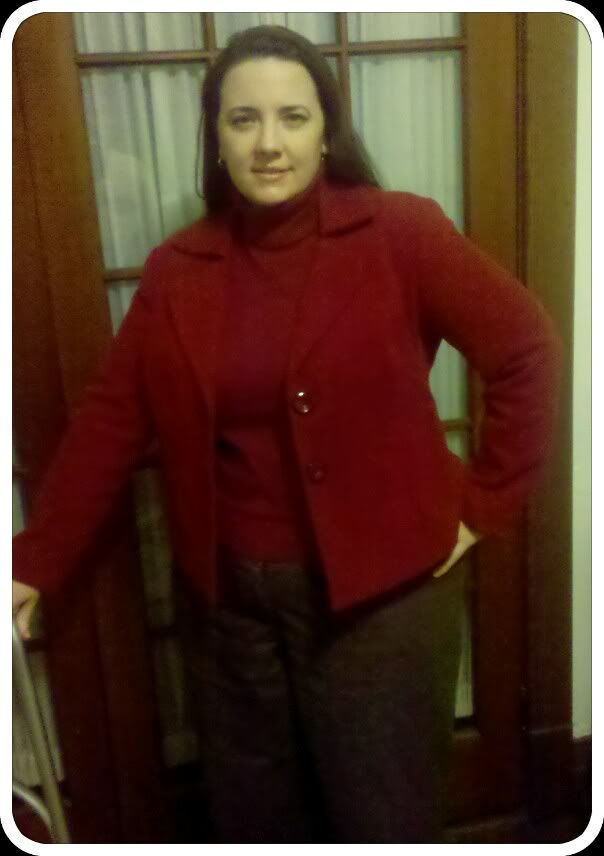 I was an hour late to work, and only woke up at all because Hubby woke me at 9! So I grabbed the pants from yesterday because they didn't need ironing, and the sweater to skip ironing as well. No time to do anything with my hair... it's a lost cause.
At least I remembered jewelry. I went with plain gold hoops:
Because I really wanted to wear this bracelet, which I haven't worn in years:
The photos didn't come out well, but the beadwork is just gorgeous.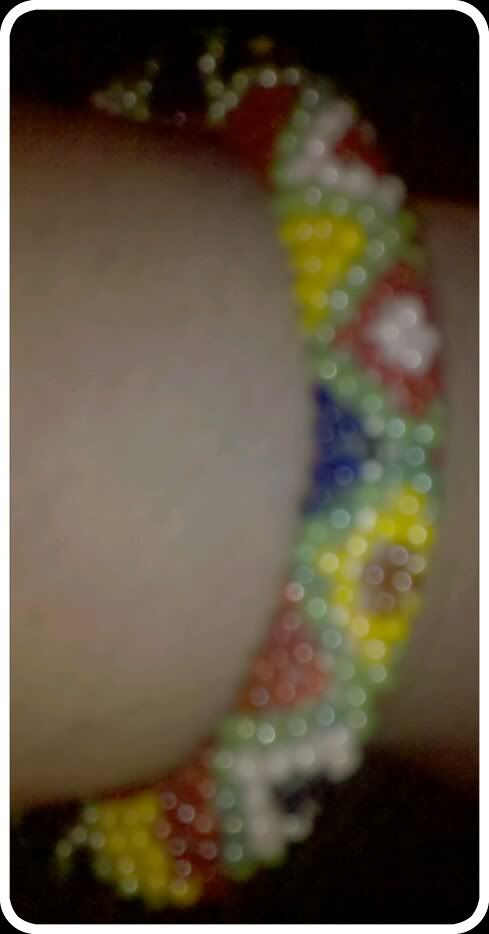 It's actually pretty special to me, but I don't wear bracelets much. It was a gift from my ex-boyfriend's mother, who is one of the sweetest people on the planet. She only speaks about ten words of English, but her beautiful heart shines through any language barrier. I probably stayed with him longer than was wise because I was so attached to the family.
Jacket: VanHusen outlet
Sweater: VanHusen outlet
Pants: Lane Bryant
Earrings: Lia Sophia
Bracelet: gift from a friend