I've never worn brown with navy before: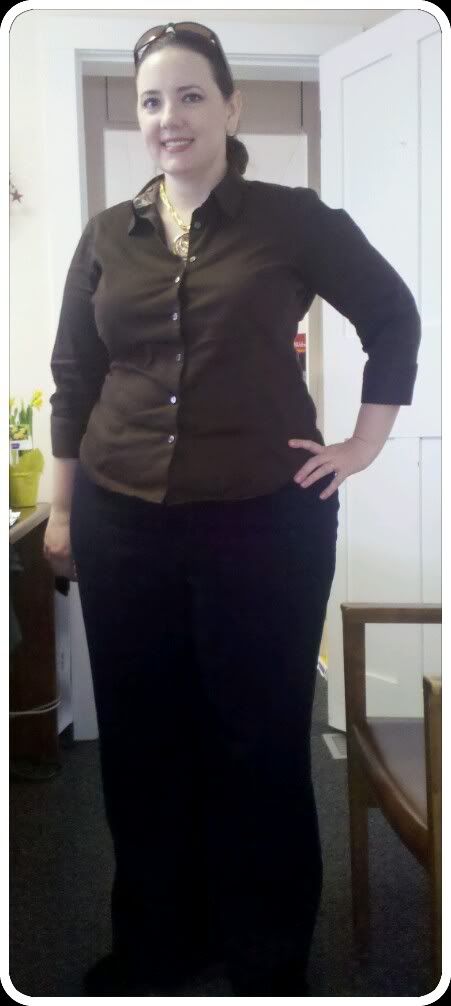 Hubby actually said how nice my outfit was when I was just hanging around in the office, sans jacket. I actually wore brown shoes, but the photos were done when I was in my black "office slippers". My foot is healing up nicely, but I'm definitely still in pain....
This outfit was chosen as the base for my plaid jacket:
But it looks kind of sloppy here... is that just because I have my purse under it? Or because it's open?
Hmm... I'm not quite slim enough to button this sucker up, after all. Anyway... I decided to go for a brown top rather than the more obvious blues or tans. You like?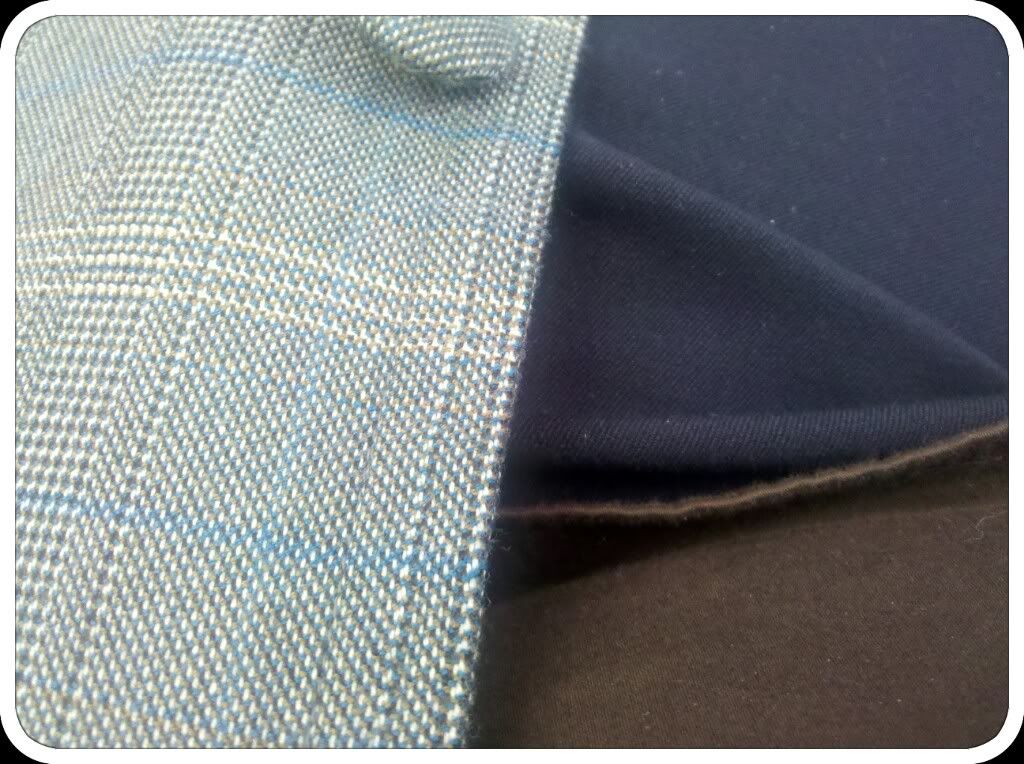 The brown part is nearly microscopic... I actually took my cue from the lining:
Of course, along with the cross-body purse to make using my walker easier, I'm taking Freeda's advice and keeping my hair up: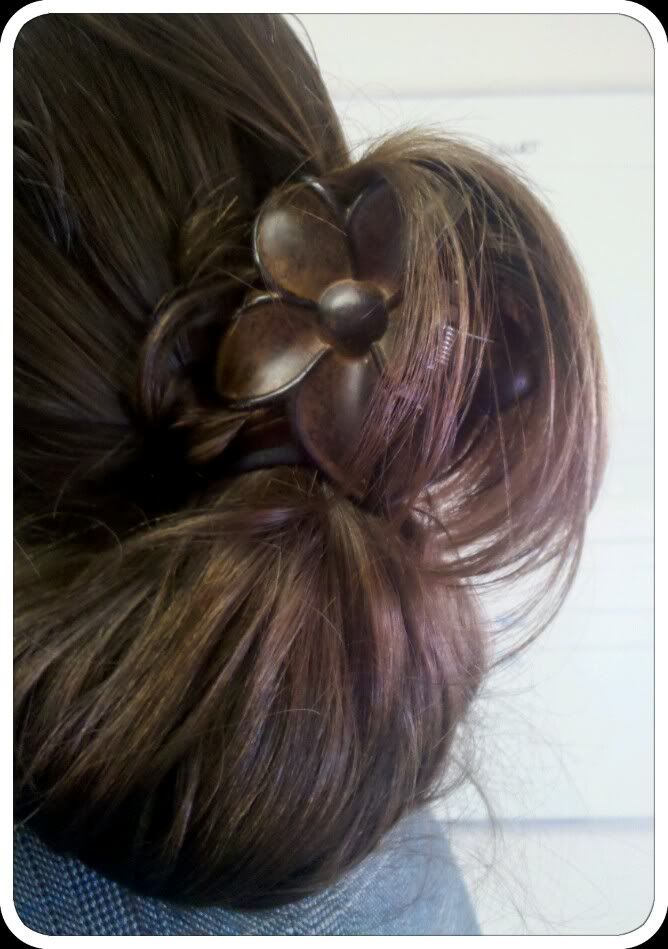 Shirt: VanHusen outlet
Jacket: Amanda Smith via consignment shop
Pants: Lane Bryant
Necklace: gift from a friend
Hair clip: I forgot
Earrings... whoops! I forgot to put them on today!