After work today:

I found myself complaining earlier today that all of the shopping I had done for "Spring clothes" seems to be money wasted... over the last month or two it has been either "sweater weather" or "premature summer"!
Oh, yeah! I know I've been off the blogosphere for a couple of months, but I've been pretty busy, and awfully worn-down. After running him around for several rounds of consultations with specialists, Hubby finally had a pretty intense neck surgery in late April. I've been doing all the home stuff (with varying degrees of "crack-house" ambiance), working-- of course, and fighting off various winter illnesses myself.
March 15, for example... I wore
two
sweaters because it was so miserably, unseasonably cold out:
A couple days later, desperately bored and wanting to urge spring on, I hit the local Bon-Ton with a fistful of coupons, and went to town:
And I found this beauty: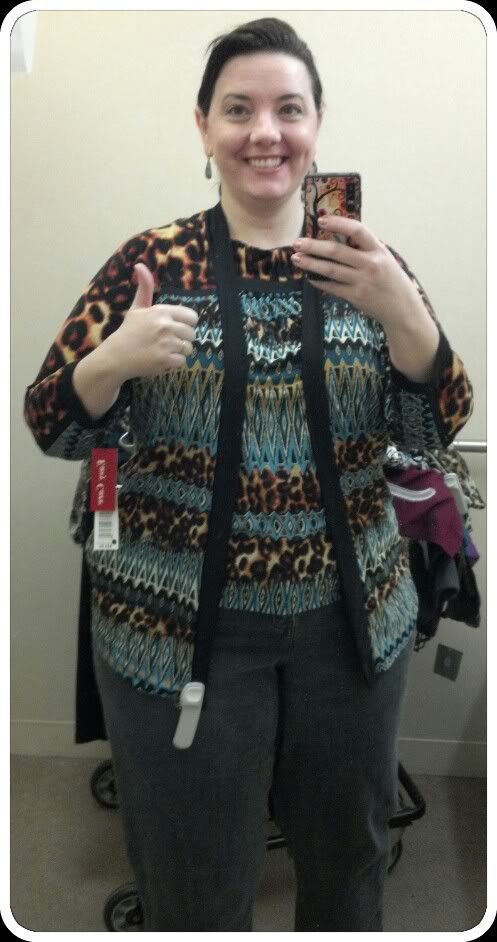 Just kidding... I only tried this on for funsies... that went back on the rack! But I did walk out with a huge bag of clothes. I also picked up a couple of goodies at Salvo. In early April, I went a bit nuts at a local consignment shop, but those goodies will be shown at a later time!
I took these April 8th, as you can see, it was chilly enough to require one of my new Bon-Ton tops with sleeves
and
a warm jacket... ugh!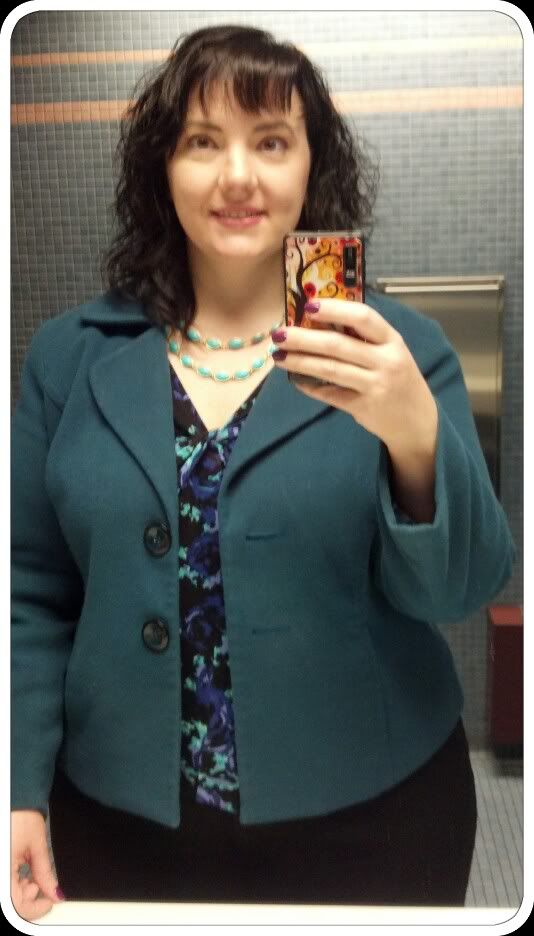 Like my pretty new top? Hubby approved.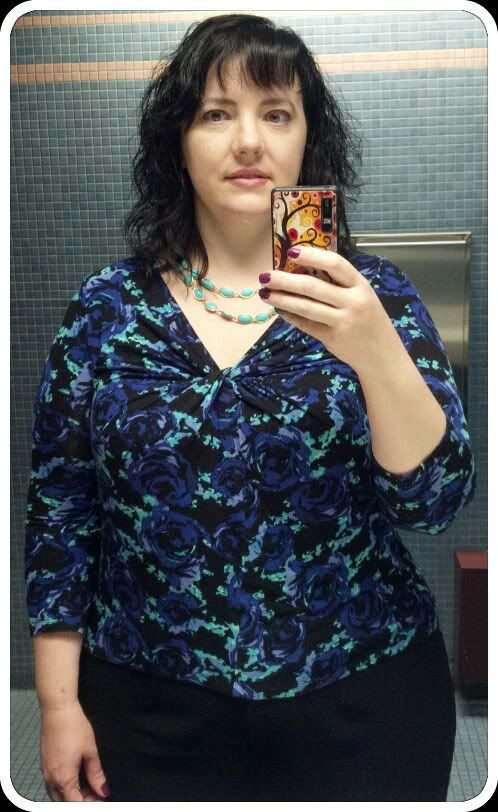 These were taken April 30th, it was still bloody COLD!!!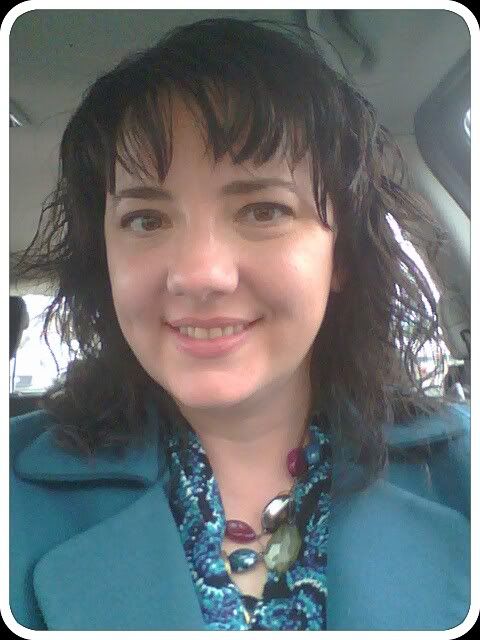 Freeda's purged necklace matched this new top PERFECTLY!
I finally took a couple of days off in mid-April, so I could see my family for the first time in six months. I helped Freeda purge her closet by taking some stuff off her hands, and she took me to a firing range to shoot a pistol for the first time! And she talked me into getting a couple new pair of pants, that aren't so short as what I've been wearing... you will see those very soon!
While I was on my "mini-vacation", I spent a lot of time with these two:
Guess who is just like her Auntie... taking Sissy's clothes!
So Hubby is recuperating, and I'm trying to get back into my normal routine. At least as much as I can while Hubby still isn't much use around the house!