I attended a LEGAL lesbian wedding today (New York state is starting to catch up with the civilized world)... with a "tacky tropical" theme... it was so touching, especially as the happy couple has been together twelve years waiting for their union to be legal. It was hosted in a friend's lovely old home, with a local Justice of the Peace/friend officiating, with love and friendship all around. And lots of tacky Hawaiian shirts, even on the brides!
I didn't have anything that would work, so Squeaky and I did a little shopping last night and found something perfect:

The maxi-dress is strapless, so I have the top to cover up my bra. I wasn't able to get a good pic of the outfit for the blog, so the mirror shot will have to do. But here's a better closeup of the fabrics:
And we found these fabulous earrings: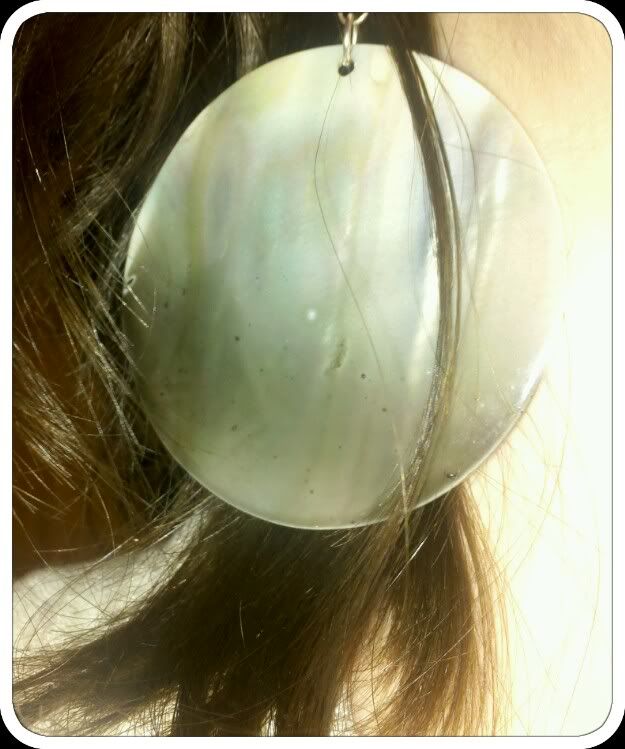 I finally have an occasion to wear my fish hook necklace for the first time in ages. I carved it myself when I was in New Zealand... it's a traditional Maori symbol:
And threw on my wood bead necklace as a bracelet this time: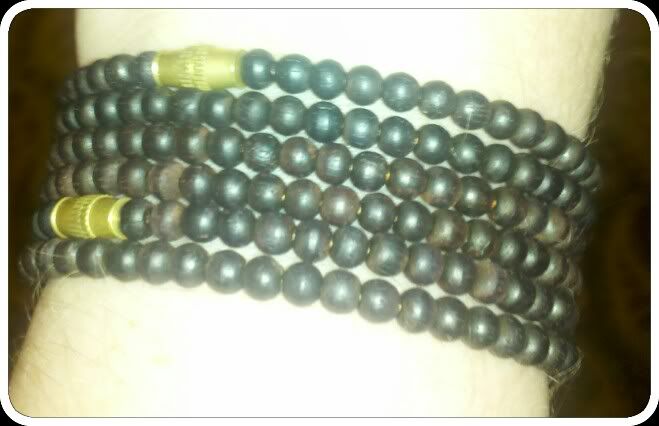 I'm not sure if I should post photos of the wedding, but I will show you the table centerpiece... apparently it was done by a friend of the happy couple, with flowers from her own garden:
Edited to add: I posted this outfit in "Visible Monday" because I got a lot of compliments on it at the wedding!
Top: Fresh of LA via Burlington
Dress: Mlle Gabrielle via Burlington
Earrings: via Burlington
Flip-flops: Walmart
Braclet: gift from an ex
Necklace: made by meo