Got up way too early for a Saturday because some of the Junior League members were volunteering at a charity race. We were there to pass out water. So I broke out the JL tee for the event: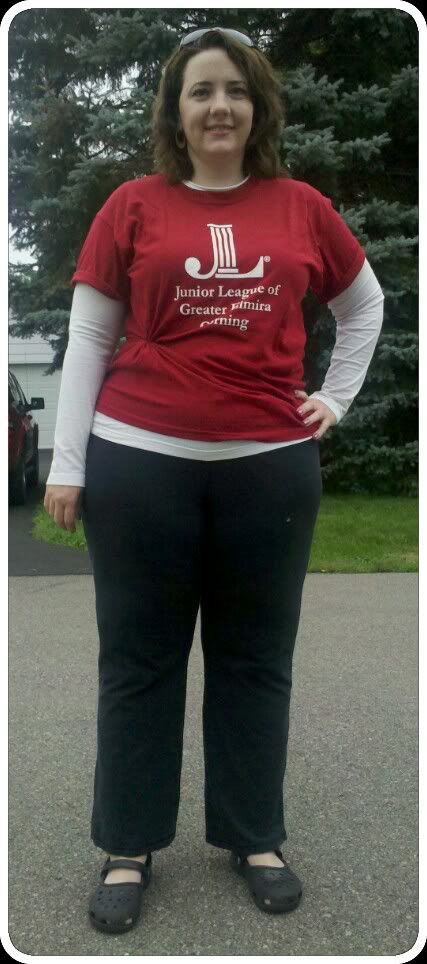 I hate regular T-shirts. I hate all the extra fabric floating around my waist, when the fit around the bust and hips is much closer. So I took inspiration from
oomph's
post with a little trick: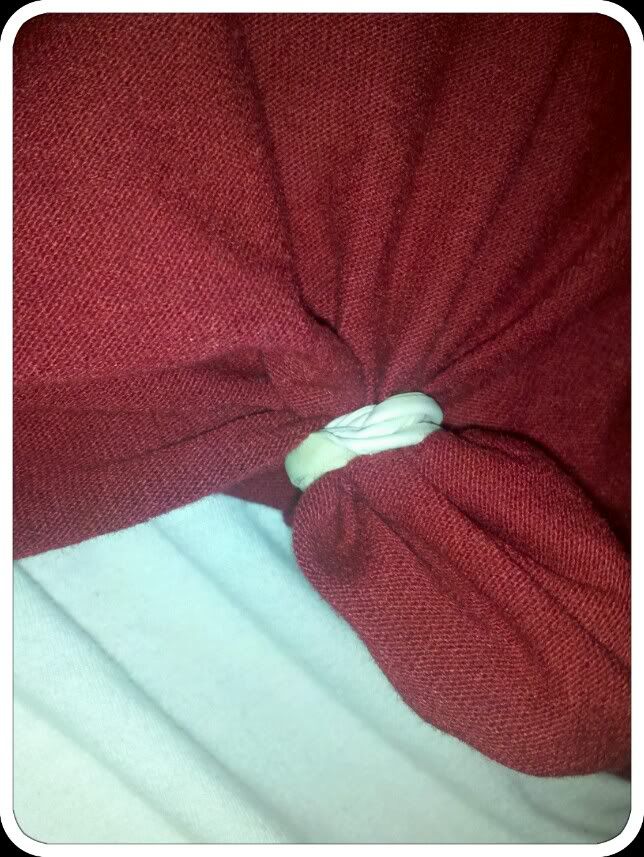 Yep, I used a regular old rubber band to bring the waist in. I love this concept, I just need to work on the execution.
Guess who I saw running? One of the local judges... the woman who always looks so put-together and professional. And tiny. Itty-bitty. And me wearing too-tight cheap yoga pants clinging to every extra cookie lodged onto my thighs. Shoot me.
Top: Junior League
Pants: Old Navy
Earings: Premier Designs
Crocs again