...one of these things is not the same.... Remember that ditty from "Sesame Street"? Yesterday's outfit: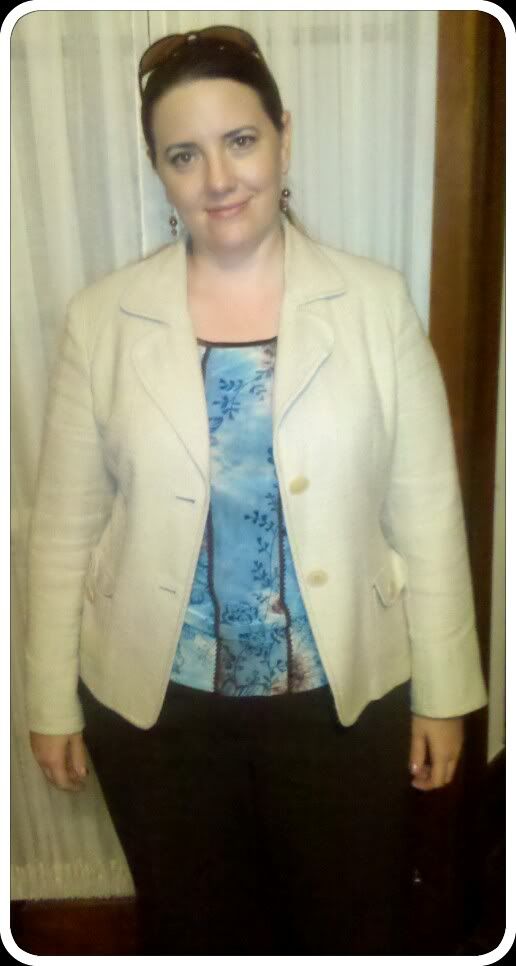 FAIL. I'm having a tough time figuring out what jacket I can wear with this top... which is new and that I love:
This is proving challenging... as can be verified by a gander at my previous attempt at a top/jacket pairing, questionable at best, despite a perfect match on the colors:
See? So the plaid AND the beige don't work! But this top is so preeety! I'm going to have to poke around my closet and see what I can come up with.
Top: via TJ Maxx
Beige jacket: Talbot's Petite
Plaid jacket: Amanda Smith via consignment shop
Pants: Lane Bryant