The first day on my *new* office hours schedule... a half hour earlier every day. Obviously, NOT my idea. I'm starting to wish I were a morning person... and they've irritated me my entire life!
I suppose I did alright in my sleep-deprived state: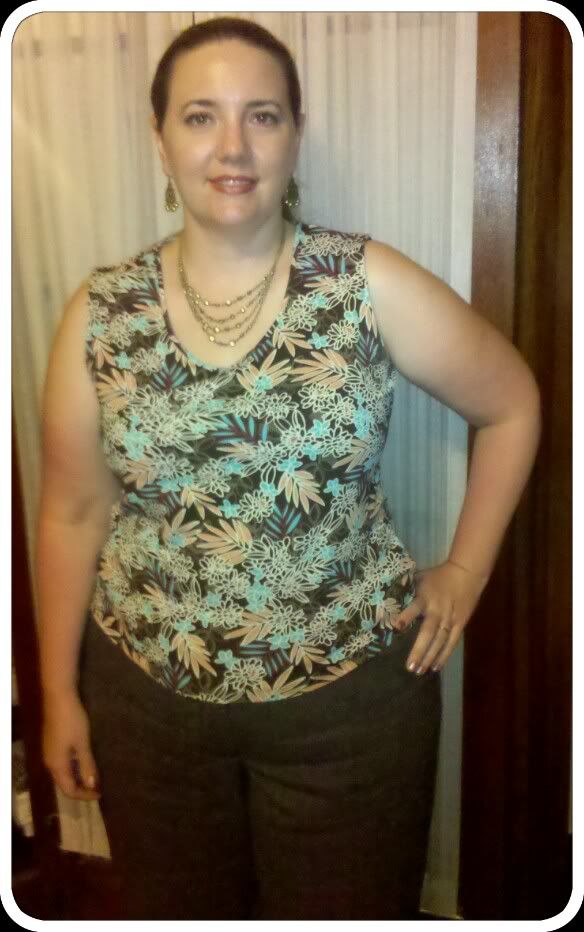 I would show a shot of me in my jacket. But it's in the car, I worked over eleven hours today, my poor feet are screaming at me, in in my PJs with a couple drinks on an empty stomach... so I ain't movin'! It's beige, I've posted it a zillion times.
At least I wore different jewelry than I normally do with this top....
Top: Croft and Barrow via Goodwill
Pants: Lane Bryant
Necklace: Ann Taylor outlet
Earrings: Fashion Bug