Yesterday was another day hustling out to drop Stinky at day camp then I was off to early court: I managed to pull myself together:
What I really like about this top is I feel dignified... and like my neck is longer and more graceful than reality:
I heart these clearance earrings: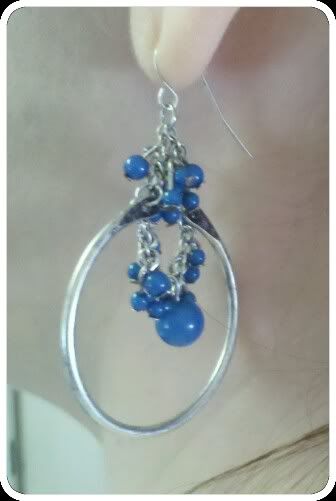 They were about $2, and match 3 of my shirts perfectly! Score! I just keep finding more and more uses for these earrings I grabbed on a whim. I love it when that happens!
And they add to the feeling of greater grace as I feel them softly tapping against myneck.
Top: Lane Bryant
Jacket: via Tallman's in Painted Post, NY
Pants: Lane Bryant
Earrings: Fashion Bug