I went back to the salon after work yesterday to get the cut tweaked a bit... it was a bit too "curly bob" for my taste. I'm LOVING it today:
LOL the lighting in Hubby's office makes me look like a corpse! But my hair looks good! Hubby doesn't hate it since the "adjustment", which is great because I can have the low-maintainance look and please Hubby. Win-win!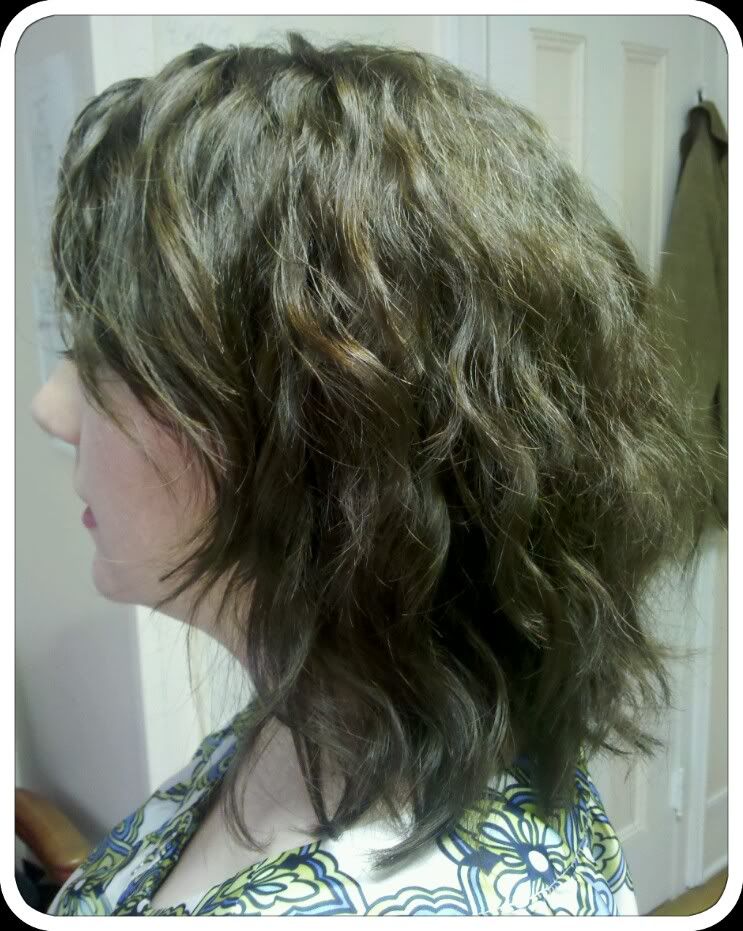 Now it's "vaguely rocking"... anyone remember where that line came from?
The curls are freeeeee:
It's going to take getting used to... but I'm starting to like it. I bid my formal goodbye to my hair as I mailed it away today: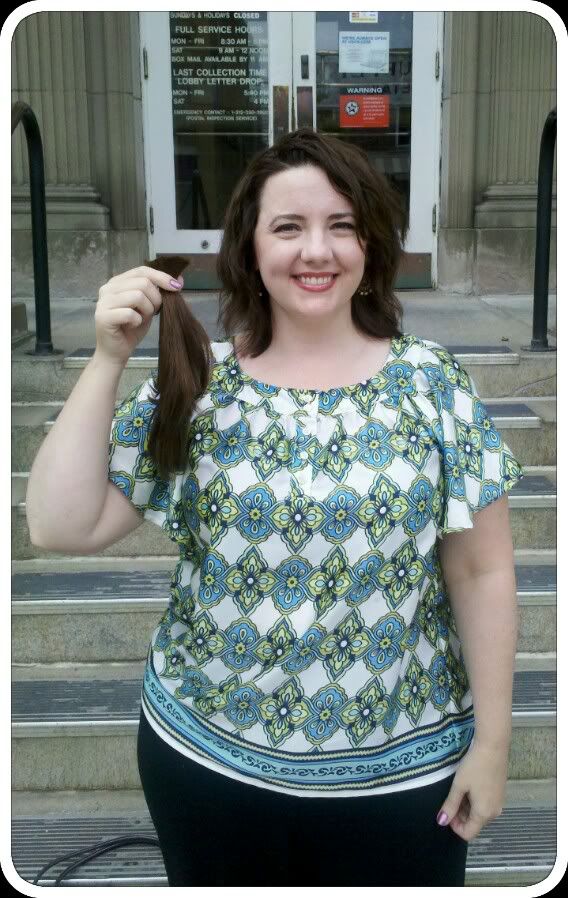 So for the "fashion question" today... should I get rid of the band at the bottom of this top?
I picked these earrings because of the vaguely Indian designs in the top could go well. But I forgot about the silver buttons on the blouse, and the mismatch is bugging me:
Top: Freeda's castoff Jacklyn Smith
Pants: the "I give up" stretchy pants because everything else is dirty
Earrings: Fashion Bug