was basic sewing. And that if you threaten to "cancel Christmas" for 20 years in a row, no one takes you seriously. In high school, I even designed and sewed some of my own clothes. We lived in the country, and I was bored a minimum of all the time! Since I grew up, and started working and having a social life, the desire to undertake major projects has fled-- along with my attention span.
One might ask: "if you can sew, why do you spend so much on tailoring". Because it's worth it to me to not futz with major alterations. And because they're better at it than I am.
We attorneys often get frustrated when people cheap out on legal work, trying to do it themselves. Not only because we want the business, but also because when you tell the client it will cost them more to correct their mistakes than it would have if you did it in the first place, they tend to get irate.
So I leave the big stuff to the professionals. But I was having some issues with a couple shirts I figured some sew-in snaps might fix. Even I can handle that. Before: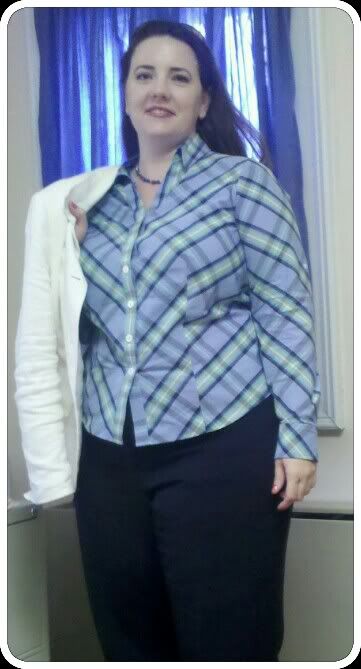 Pay attention to the bottom of the shirt front. After:

Because I did this, by hand, while listening to the TV: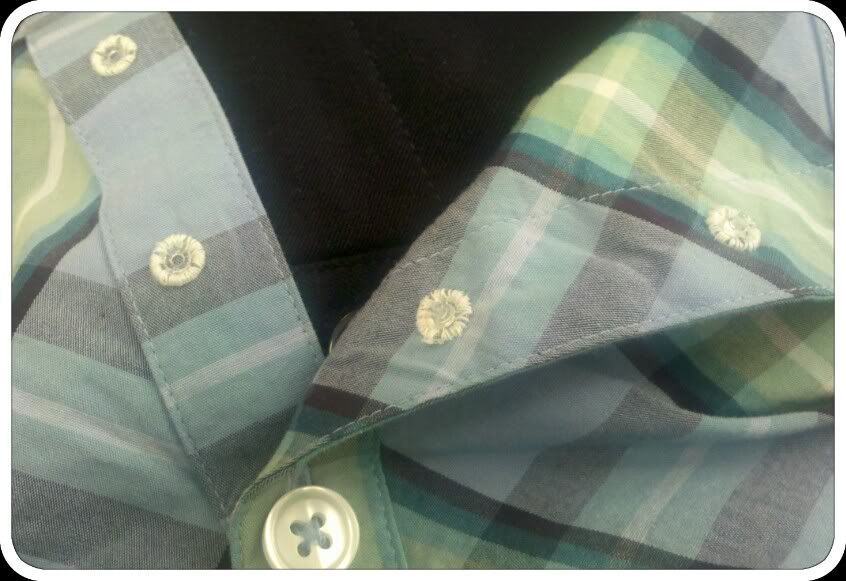 Great job, right? Except the efficacy of said snaps, in their test-run today, seems to be mediocre at best. I could've have saved a great deal of time, effort, and pricked fingers by just using my trusty safety pins. Which I now will have to do anyway. Rrrrr....
I really love the v-neck button-down shirts because they are a better frame for necklaces. They don't have all that extra fabric covering the pretties: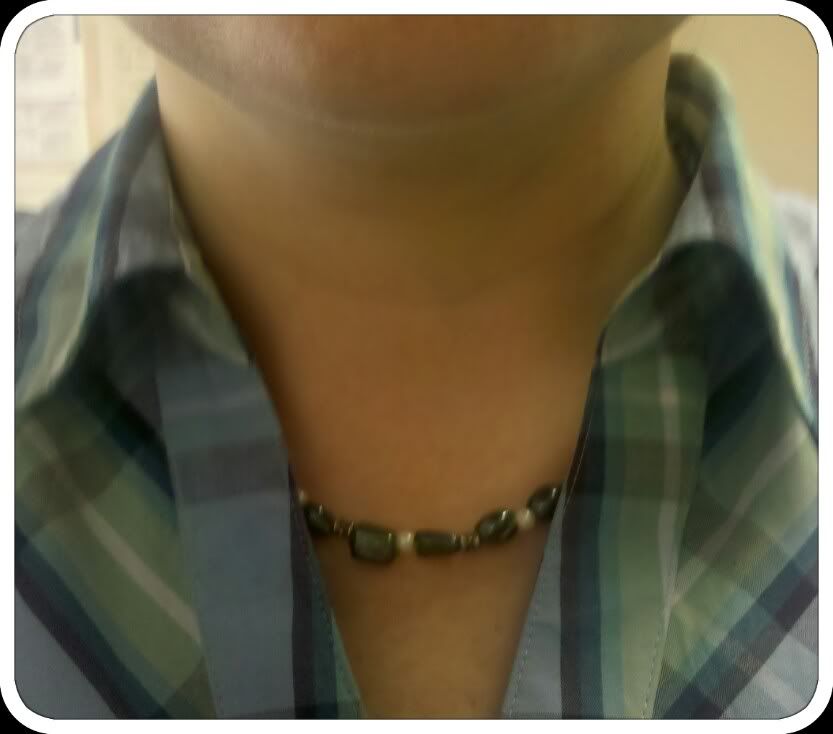 Basic silver hoops:
Top: VanHusen outlet
Pants: Lane Bryant
Necklace: made by Baby Sis
Earrings: Gold Mine in Bath, NY
Shoes: Ariat