Guess I'll put this one up for "Visible Monday" and maybe "Thursdays are for Thrifters", depending on how the week evolves. But the photo is another bangup job by Hubby:
Although the blurry effect turned out kind of arty…
More of the sweater:
I really like how well the flowers line up along the cardigan buttons. Definitely time to take the jacket to the cleaners, though.
And my go-to earring when I want something white:
I just think seed pearls are so cute: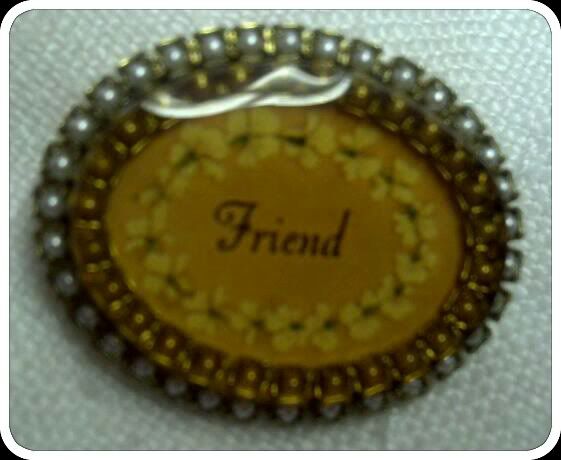 New "blurb" I'm tossing into some of my posts, given the shock I suffered about my physical conditions, or lack thereof:
Fit and Fashionable: Sunday was weight machines, then swiming with Stinky. Lost one of my gold hoops, which I stupidly wore into the pool- and the waterslide. ._.
While this isn't a "diet and exercise" blog, I hope someone would remind me if it starts looking like I'm living like veal!
Sweater: Old Navy via Freeda's purge pile
Jacket: Kasper via consignment shop
Pants: Lane Bryant
Belt: Nine West via Bon Ton
Earrings: via Corning Museum of Glass
Pin: family heirloom via M-I-L