After he saw me in the sunlight, Hubby decided he didn't like these two blues together:
I like that I have a matching necklace for the top, but get irritated at how easily the top spots!
I couldn't find my white gold earrings today- I'm getting worried.... they were expensive. I never like wearing no earrings, but felt stuck today.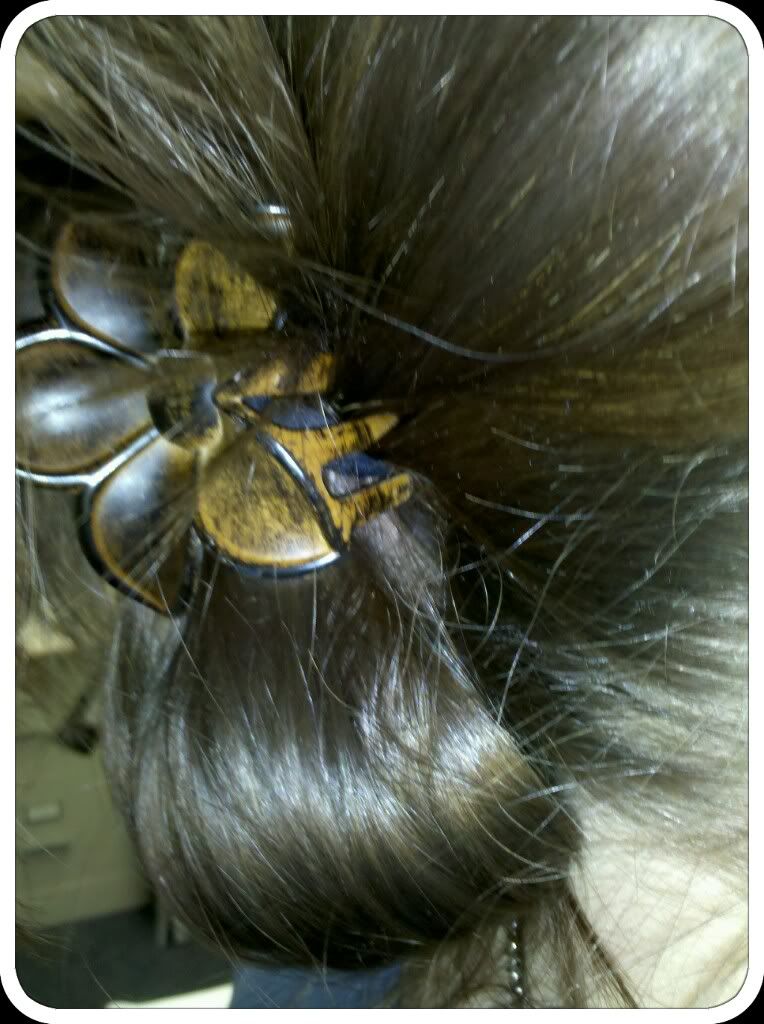 I'm having another bad hair day... so I threw it up into my favorite clasp.
I don't like this jacket. I think it's the white I'm not digging... it's kind of see-through in places. And it's cotton, reminding me of a short lab coat. Maybe I'll follow my inspiration from some of the other fashion blogs and just dye this jacket.... what color?
Jacket: Lane Bryant
Top: Ann Taylor outlet
Necklace: Ann Taylor outlet
Pants: Lane Bryant
Shoes (can you even see them?): Ariat
Hair clasp: I forgot