Big, fat FAIL, (or should I say "bogue"):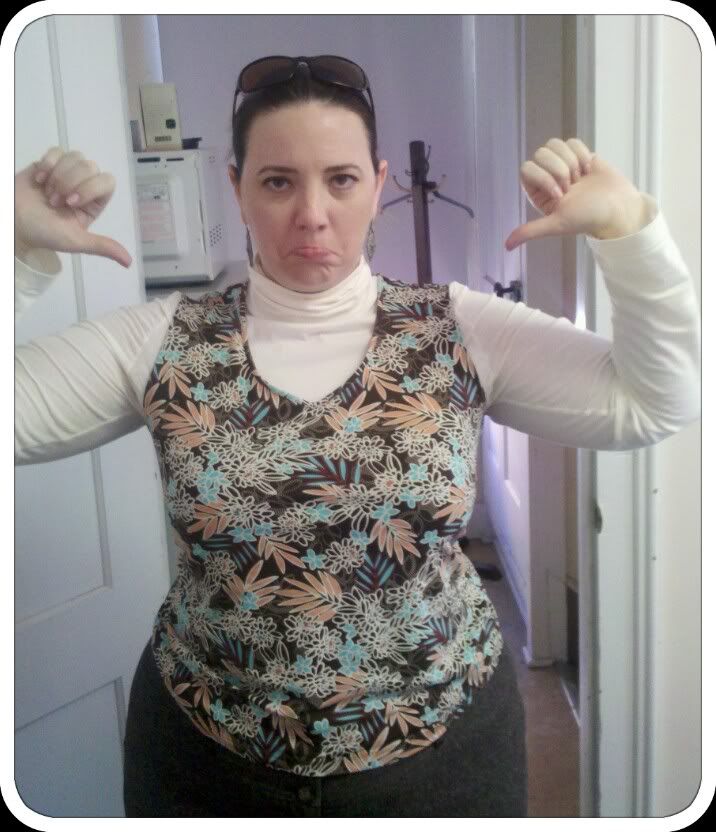 I'm not on acid... I just like this top, and wanted to be able to wear it even in non-sleeveless weather. A turtleneck SEEMED like a good idea. Am I just having too many flashbacks?
And yes, I overslept again so my hair is completely pointless today.
Is it any better with a jacket? Or do I look like a junior high substitute teacher from 1977?
I'm not digging the cheapo earrings it seems like I've had SINCE the seventies (OK, maybe it was the seventies revival in the nineties).
This hair clip is still groovy, though. I think it looks like wood or even leather, but it's plastic.
Top: Croft and Barrow via Goodwill
Turtleneck: VanHusen outlet
Pants: Lane Bryant
Earrings: no idea
Hair clip: no idea