Saturday night dinner with some girls, and a haunted house, then a Sunday drive to view fall colors with friends. Yes, I'm doubling up the outfit. And I don't care that Squeaky (she's just so little and cute- and has a very high voice) was with me both days: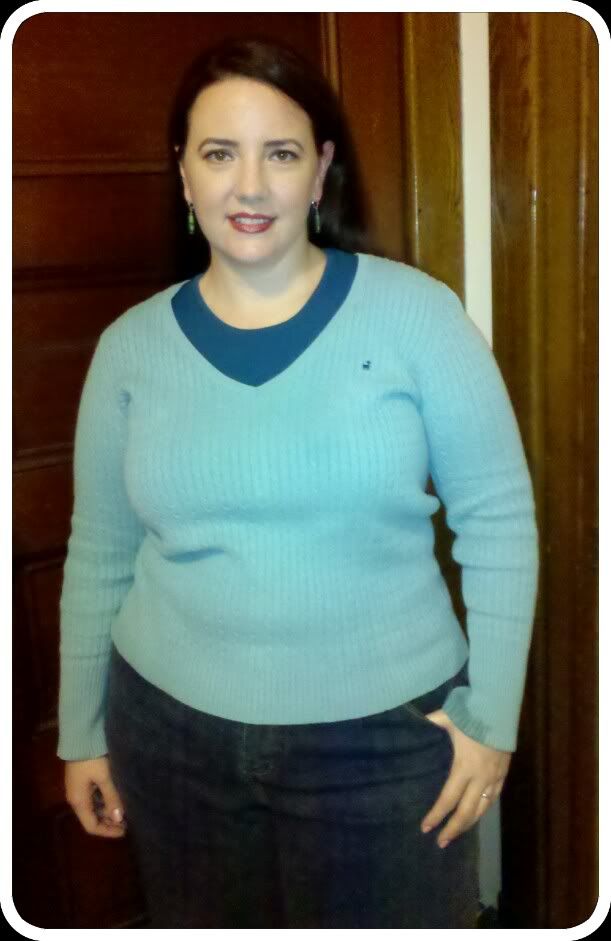 I wonder if reading all these fashion blogs is getting to me... normally I wouldn't have fussed so much, but this time I tried on two different scarves and a necklace, wondering what I could do to "bump it up" a bit.
I'm glad Hubby managed to save me from myself. "How about just your neck (as accessory)". Um, it's chilly. But I supposed the shell under the sweater would suffice. And the earrings, of course:
I'm not a big fan of the cold. And most of the haunted house attractions were outdoors, so I wore my trusty trench. Freeda bought this sucker on super-clearance for $11, then got it home and discovered it looked better on me. I bought it from her. Perfect for a breezy fall Sunday at Seneca Lake.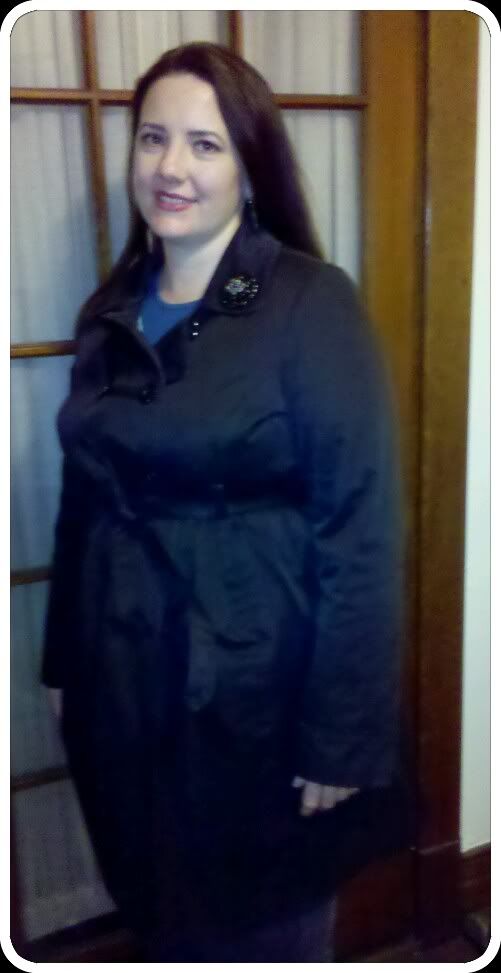 As you can see from the waistline, it is a maternity coat. Again, disappointing the in-laws, I'm not pregnant! Because my hips and butt are extra-bootylicious, I have a terrible time buying long coats. And I hate short ones.
I'm not a big fan of the cold or short coats that don't cover the goods. One would think a booty the size of mine would have it's own heating system in place. Au contraire, my friends. It's like carting around a block of ice.
Shell: Laura Ashley via Goodwill
Sweater: Old Navy
Earrings: art show
Jeans: my Lane Bryant Louisville Sluggers (referencing comment on earlier post)
Shoes (not shown): Ariat
Trench: Liz Lange Maternity from Target
Brooch (on trench- that's where it lives): Lane Bryant