I stayed home sick today, so I'm wearing PJs- they're really cute: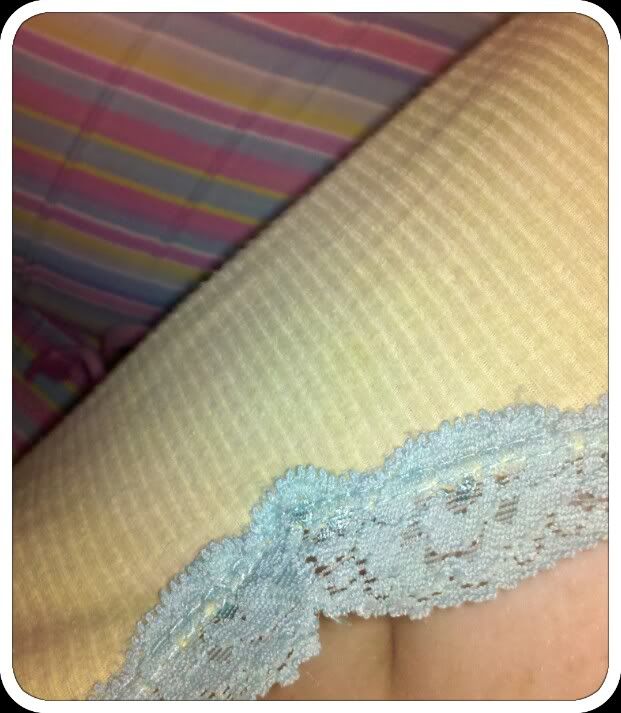 I know married people are supposed to share, but Hubby really should have kept this stomach virus to himself! As I share my life with Hubby and Stinky, I find myself carrying more. More for others' needs (like Hubby's glasses and meds on occasion), and more of the burdens they start carrying, but need to set down...
At some point, I'll post the bags that are mostly sitting neglected on my closet shelf, because they lived with a single girl who kept most of the miscellaney of life in her car. Now I have passengers, so there are butts where my stuff normally went!
So I've been making do with this bag since we moved here, and starting settling in. Originally purchased to be my NYC day bag (we used to be in the Poconos, and had business in the City), it mutated into my "mom bag". The repository for everyone else's crap along with my own (like Stinky's Transformers).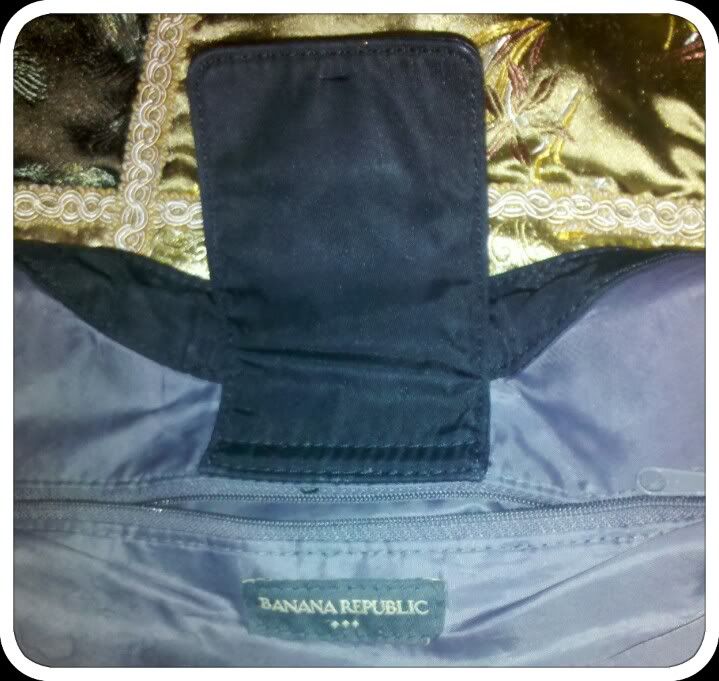 The outer zip pocket was originally for my subway card, then transformed into my sunglasses pocket- loved that! But there was only one inner pocket (used for cosmetics), so finding anything was a real expedition. And me without a pith helmet!
At one point, Stinky suggested to Hubby that they get me a Buxton Organizer (a hideous monstrosity of a purse advertised on TV- for any non-US readers), so it wouldn't be so hard for me to rediscover my wallet and phone from the mass of tissues, pens, bills, toys, receipts, meds, etc. compacted at the bottom of that cavernous bag. Stinky particularly thought it would be a good gift for me because "it comes in four fashion colors!" (His words exactly- too much TV?) Stinky's rationale was that he knows I like fashion....
I finally excavated this treasure, cleverly camoflaged behind some tacky purses (allegedly designed by rappers) at Marshall's: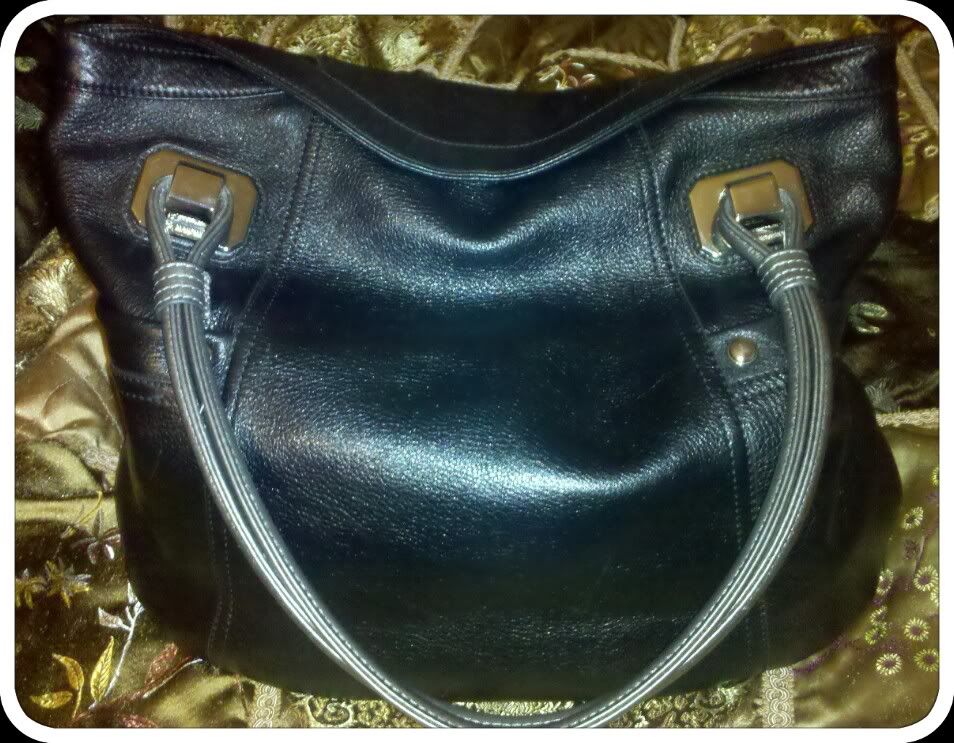 Gorgeous pebble leather. Terrific stitching. Gorgeous, durable lining. Solid hardware. Magnetic top closure. Two easy-access front pockets, perfect for sunglasses and a small umbrella.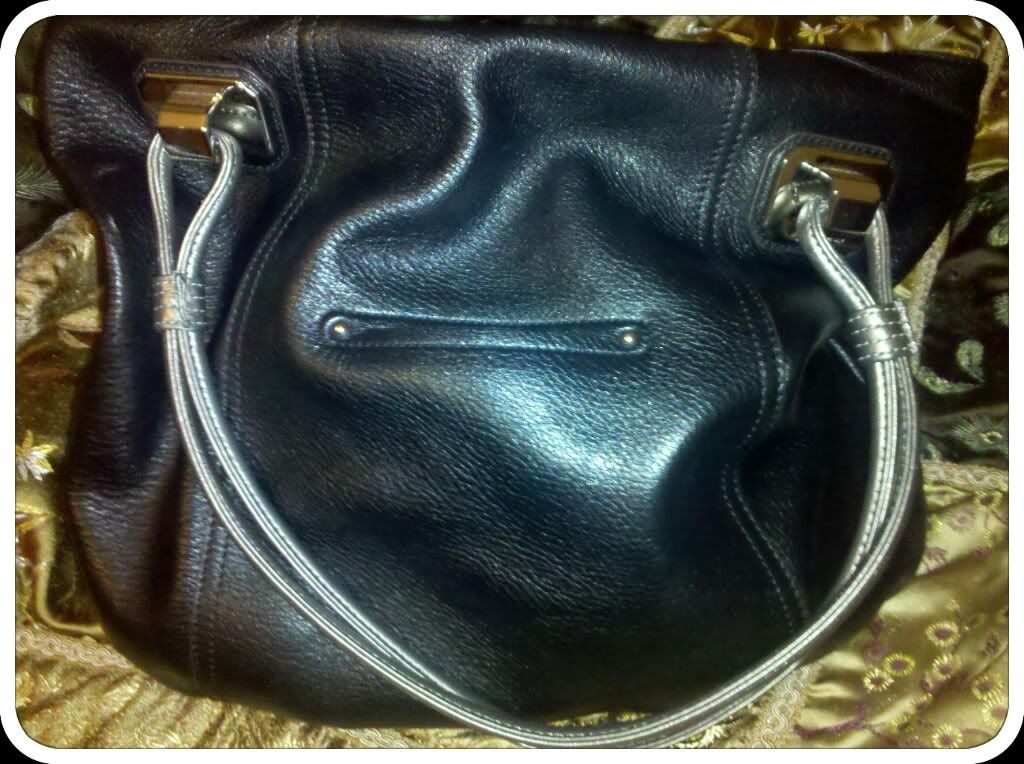 And another easy-access pocket for my phone!
I really love the way the handles are mounted. If they wear out, the bag can be easily restored with new ones!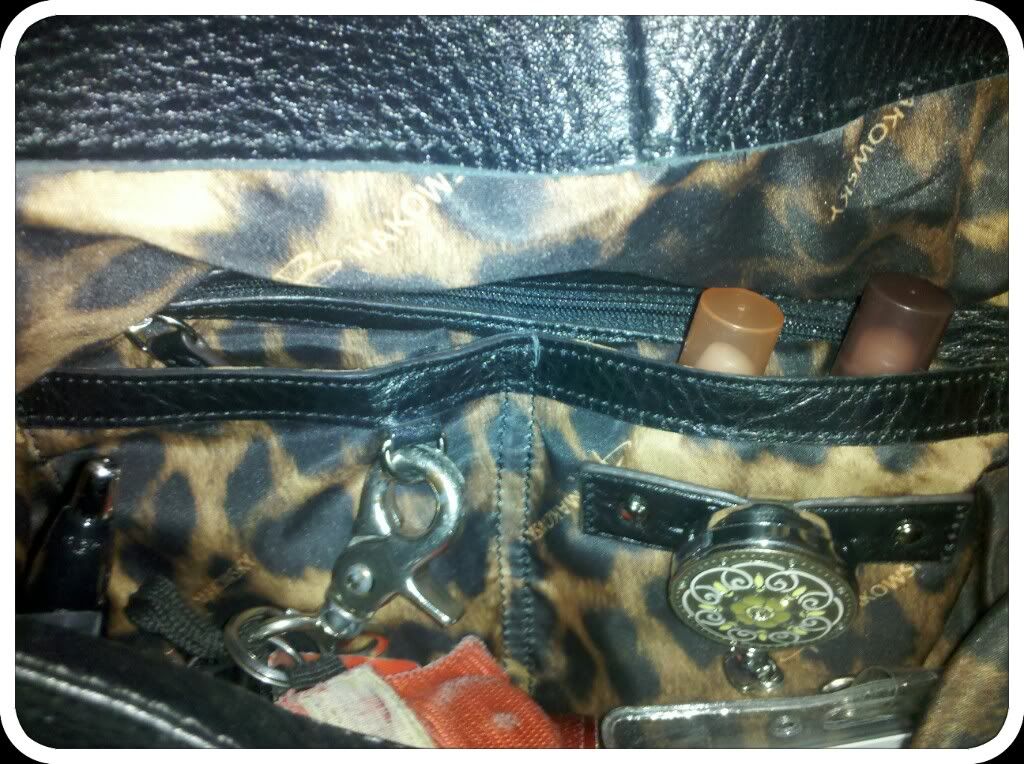 An inner zip pocket, plus two easy-access ones for cosmetics. The zip one is for compacts, tweezers, etc., the easier ones are lipsticks and glosses, and hand lotion- the goodies I use most frequently. I hate cosmetic bags in purses- it's too much work to get to my stuff.
The leather tab with the brand name on it is perfect for my work building security ID holder (isn't this one cute?), and that little metal ring is perfect to clip my keys on! A materials content tag works well to hang a pen.
There is one big middle zip pocket for the artifacts I don't want to spill out (wallet, Bose earbuds, inhaler, meds, etc.), and two open pockets for easy access. Those are the repositories for my tissues, pop, novel, pens, and occasionally- my files. And there can still be room for Hubby and Stinky's crap.
In short, it's magic. Like I designed it myself-- but probably better! It is pretty heavy, and doesn't go with my brown clothes. But neither did the gray one. Minimal inconveniences, really.
Like carrying stuff for Hubby and Stinky. Who are also better than what I had planned for myself.
PJ top: Xhilaration from Target
PJ pants: Cacique from Lane Bryant
Gray purse: Banana Republic outlet
Black holy grail: B. Makowsky via Marshall's
ID holder: Christmas House store in Arnot Mall, Big Flats, NY
That little red square thingy: a keychain breathing mask from the American Red Cross. It was about 5 bucks. I'm a member of the Disaster Assistance Team, so I am required to be First Aid and CPR certified. It's a great volunteer experience, so call your local Red Cross for more info!