Turkey, dressing, gravy, sweet potatoes, pumpkin pie anyway.... I Gobble-Gobbled it all down!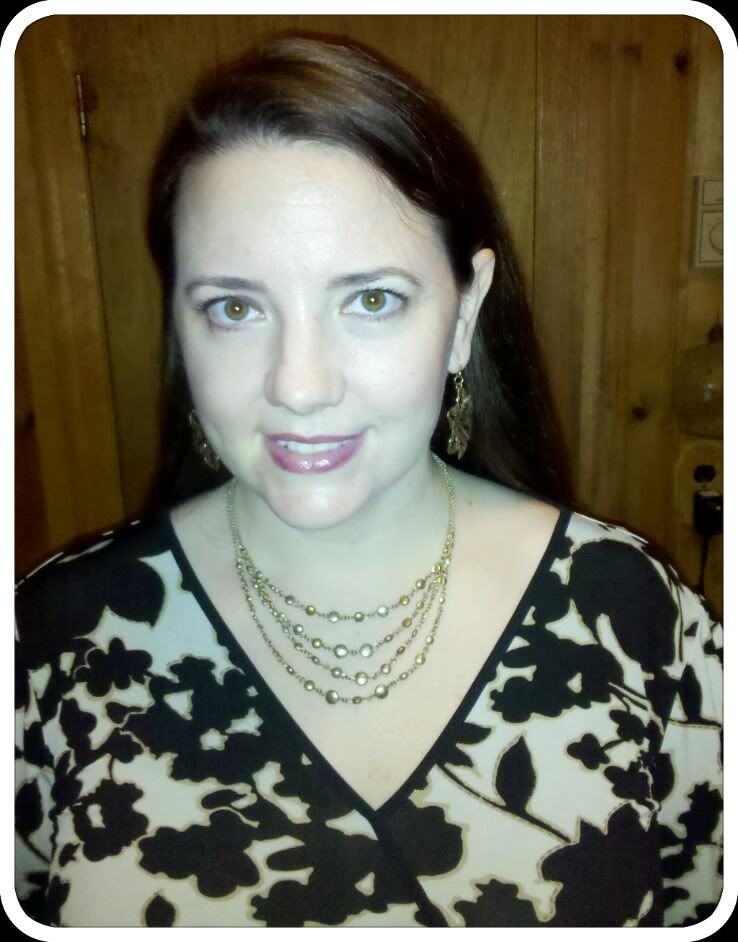 I wish someone told me my lipstick had worn down... the "chola lips" are entirely accidental!
The strategic dressing comes from two incontrovertible facts:
1. A four-hour drive to the in-laws' mountaintop fortress.
2. Mother-in-law doesn't accept "I'm full" as a correct response to anything. Ever.
A maternity-like top with adjustible tie in the back is handy to permit maximum gluttony while giving the illusion I still care about my appearance.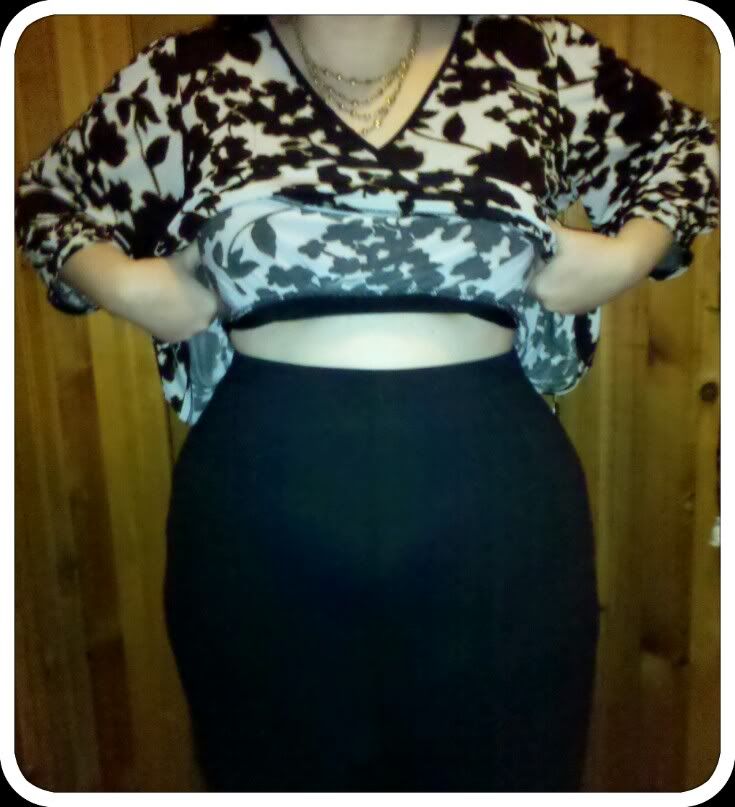 The true secret weapon is these high-waisted "I give up" pants I bought in a fit of depression, but kept for such occasions as "Glutton-Fest 2010". They are some gawd-awful stretchy crepe, and the elastic waist comes up almost to my braline, but not quite. My gut can expand freely in these suckers, which is why they only come out on special occasions!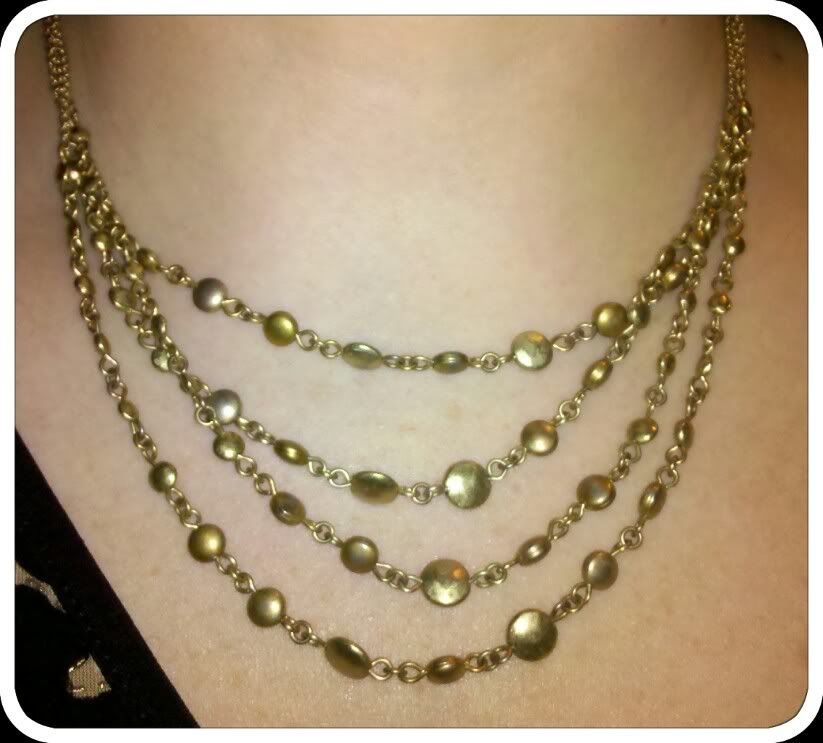 Between this necklace (that I was looking for last week for another outfit) and my big flower earrings, which I can't seem to find the photo of...
The illusion of concern for my appearance on a feast day is complete.
Top: Style & Co. Woman via Macy's
Pants: Target
Necklace: Ann Taylor outlet
Earrings: Lane Bryant