Maybe Hubby and I should change our look... how would this go over in court?
Like my thighs could be that thin and support that head! *sigh* Back to reality....
Despite the effect with the layered 3/4 sleeves, I'm not liking this jacket with this top and the navy pants. Boooring!
I should have gone a little crazy and grabbed my red jacket this morning instead. I thought I had one quick court appearance, then could ditch it for the rest of the day... I really should know better. All morning in one court, then I got assigned last-minute to night court, too! Would have been warmer, too! *harumph*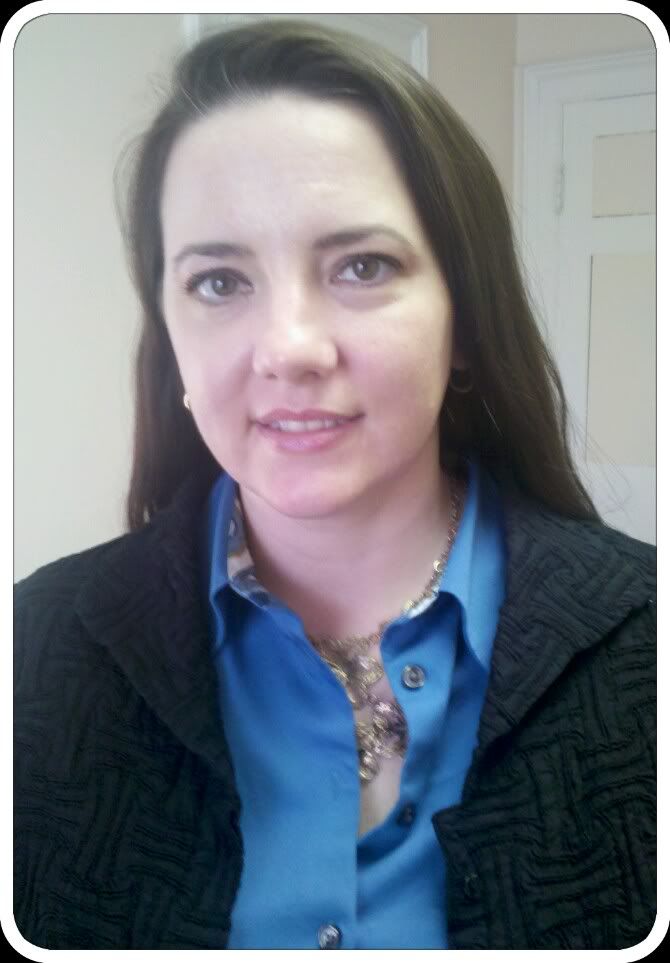 I do love the texture of the jacket, though... I'm just thinking wearing it with these button-downs may be a mistake. Does the small dark jacket then the expanse of blue over the abdomen make me look pregnant? I'll have to test that a little more before making a final analysis.
I really wish the shirt didn't cover this necklace so much... I think I prefer the v-neck button-downs. Shows off my necklaces much better.... Next, simple hoops to top off the look:
Yep... I think my red jacket would have turned this ensemble from frumpy to fantastic. Oh well... that's why I blog: to learn.
Top: VanHusen outlet
Jacket: Tallman's in Painted Post, NY
Pants: Lane Bryant
Shoes: Ariat mary janes
Necklace: Lane Bryant
Earrings: Lia Sophia