The 5 lbs. I lost a couple weeks ago came home over the holiday- best to just put me out of my misery: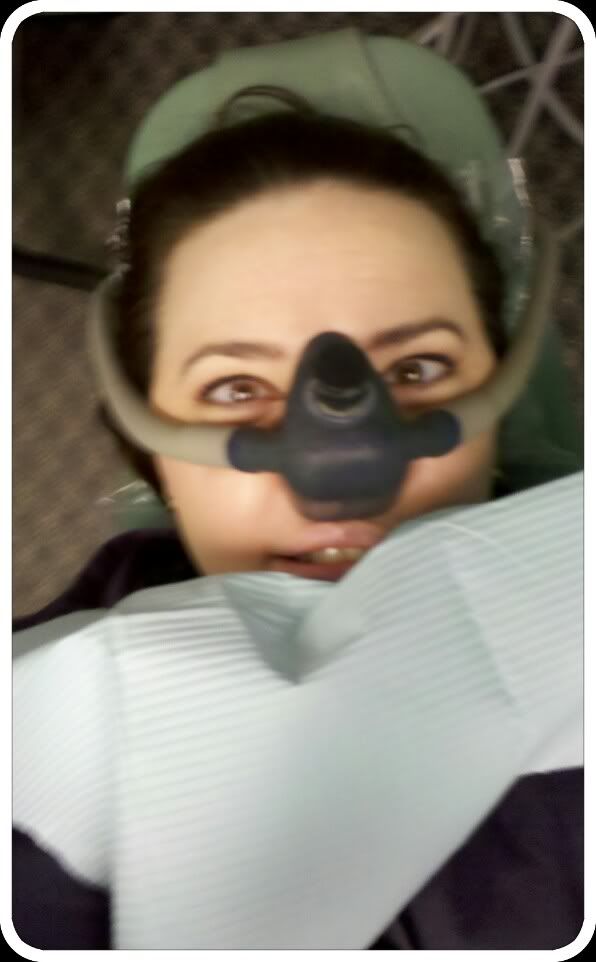 Damn the stretchy pants!!! Don't panic kids... I was just fooling around a little at the dentist's office this morning. At least the 5 lbs. didn't bring it's friends along this time....

My Kim Kardashian impresssion:
Although it was no fun to wake up to my lip converted to a cold sore factory, that's the only way my lower lip gets that big. It got really unpleasant with the dentist pressing on it while working on my tooth. Rrrr....
Same earrings as yesterday, but I figured they would look nice with this:
I haven't worn this pin in years... it's Peter I of Russia. My phone camera won't focus well enough to show the inscription in Cyrillic below the bust. Drat!
Top: VanHusen outlet
Jacket: VanHusen outlet
Pants: Lane Bryant
Shoes: Bass fuglys
Earrings: Lia Sophia
Necklace: part of my haul from a JC Penney doorbusters sale last spring
Pin: prize for one of the few times I did something right in my university Russian courses.