Black, white, and red all over! I've paid attention to requests for color to be paired with this jacket:
And that's the best I could figure out so far... at least that will keep me warm enough. Just pulled it out of my Space Bag of "stuff that now fits" over the weekend. I'm a little unsure about the cable-knit with the check pattern, though.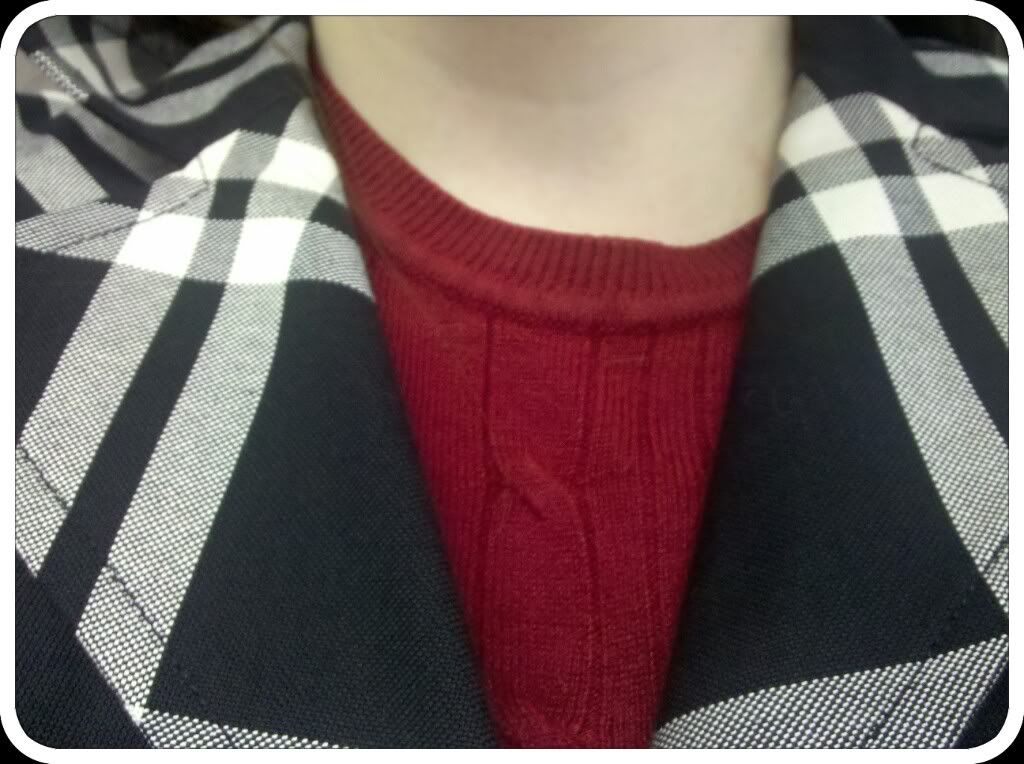 I did see a plain red turtleneck sweater at the VanHusen outlet that might go a bit better... or does this sweater work? Now that I think about it... I might have to get it anyway, so I can wear my old Soviet Lenin pin in the cowl. That would be hilarious in this conservative area!
I haven't worn these earrings in forever... I found them while unpacking awhile back. Are these OK for work, or are they too cheap-looking?
It's a non-Court day, so I decided I would experiment today rather than embarass myself in front of the judges (again). So I only potentially embarass myself in front of coworkers, and in front of clients that often don't know the difference, anyway.
Sweater: VanHusen outlet
Jacket: Talbot's
Pants: Lane Bryant
Earrings: I forgot. They were part of a cheap set, and I bought them in the nineties.