Because I actually left my house. The original plan was to hibernate, but it was pleasantly interrupted by invitations to go out!
Saturday night was to a pub with a couple girls for live music. It's a pretty casual town, but a few people showed up looking like they were going clubbing in Manhattan... so we made fun of the poseurs, naturally. Especially the man in the sequinned T-shirt....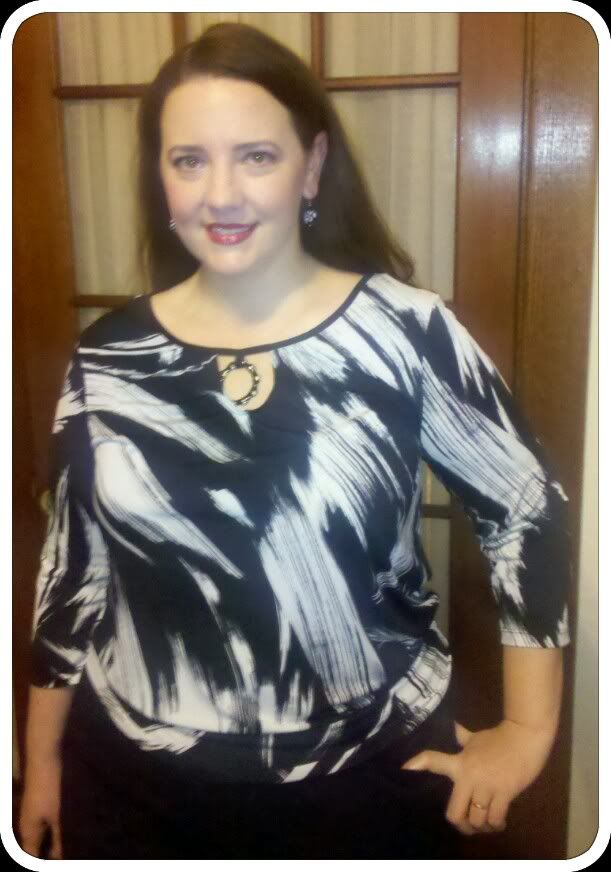 As it was, I was more dressed up than the other two girls, but that's because I was too lazy to iron my jeans, so I wore yesterday's black work pants and a top that didn't need ironing. My dressiness, therefore, is really a byproduct of my laziness.
On of my girlfriends is a high school teacher, and the conversation turned to an inappropriately attired teacher that wears keyhole shirts to work. With nothing to cover the exposed cleavage. Poor judgment much?
I don't know that I've ever worn those earrings to work....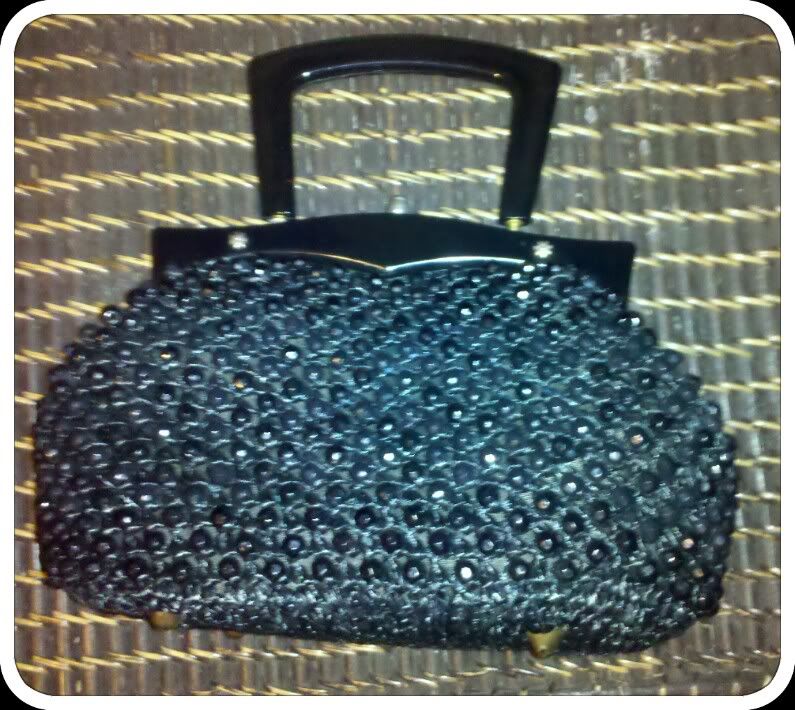 The only reason I took an evening bag was because I didn't feel like schlepping my "mom bag" through a crowded bar. I love this one because there's room for the bare essentials: inhaler, lip makeup, hand lotion, wallet, keys, and phone.
Sunday's expedition was a trip to a really lame Psychic Fair, and a lovely lunch... all in good company, at least....
I went through a couple of the Space Bags I packed a couple months ago, and found a few goodies that fit again! I really love the gigantic cowl-- it's like a built-in scarf.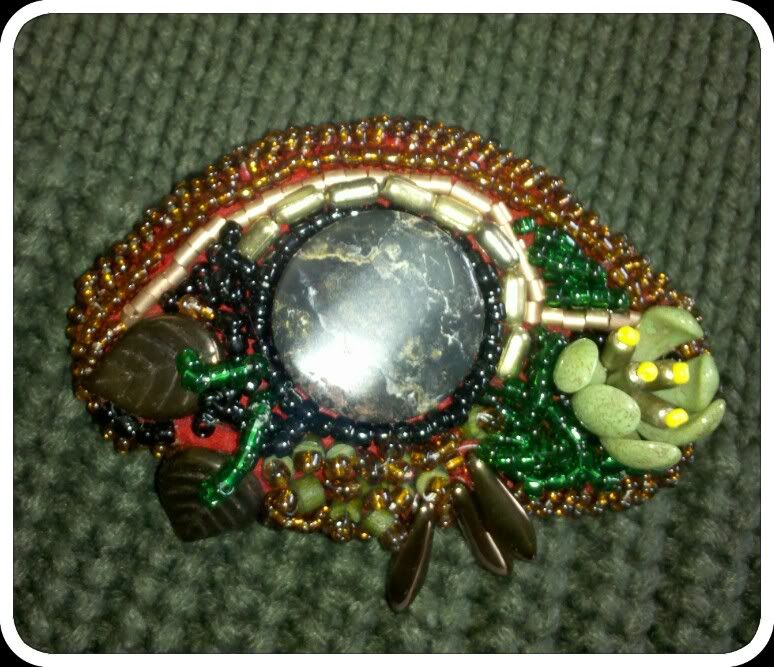 I made this in a bead workshop, and I'm not sure if I like it or not. I was just trying out some of the techniques the instructor was showing us, and a couple of ideas-- it's more of a sampler than a real piece of jewelry. It turned out so big, a barette was the only thing I could make out of it except a giant brooch.
I put it on today because my hair was wet and I was running late... and I wanted to show you my "handiwork".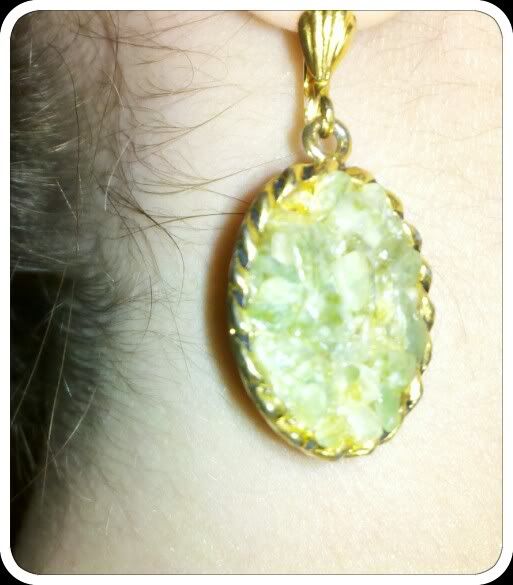 Top: Freeda's castoff AB Studio
Pants: Lane Bryant
Black-and-white earrings: consignment shop
Evening bag: consignment shop
Sweater: Freeda's castoff Dress Barn
Jeans: Lane Bryant
Green earrings: gift from my brother's mother
Barette: made by me