I finally got a present that goes with these difficult-to-coordinate-but-gorgeous earrings: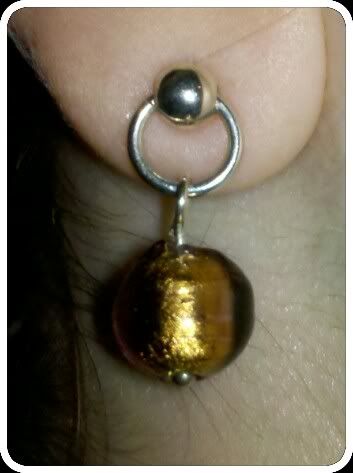 The photo doesn't adequately show the pretty purple, or the little bronze-y flecks of my gorgeous new pendant, but you can get an idea of the purple from the little beads: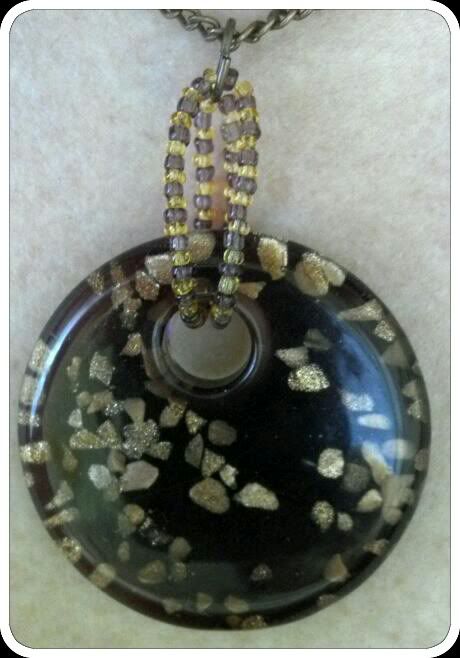 We worked all day Friday (it was sloooooooow) then joined Squeaky, her Hubby, and her sister for a loveley homemade dinner. Her baby bump is really starting to show- she's just so danged cute! Hubby and I were pretty tired by the time we got home, so a less-than-enthusiastic blog shot was taken so I could go straight to bed: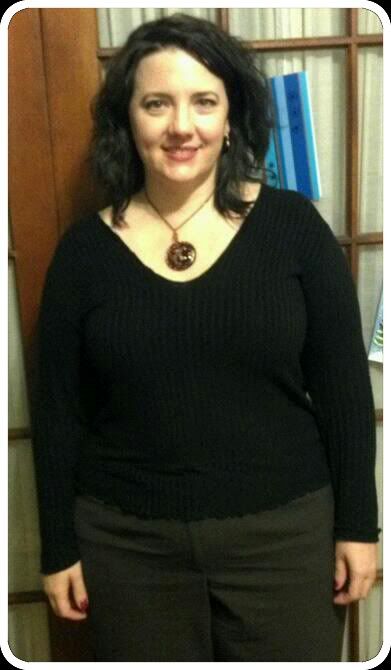 We are off to the in-laws' mountaintop fortress for Christmas, so have yourself some Happy Holidaze!
Top: via Pip's in Corning, NY
Pants: Lane Bryant
Shoes: Trotters
Earrings: via Kalamazoo Institute of Art
Necklace: gift from my boss' secretary