A properly dressed car:
Blue Kayak: Liquid Logic purchased at Lee's Fun and Adventure in Kalamazoo, MI
Red Kayak: Emotion won by Hubby in a Budweiser drawing at the general store in Troupsburg, NY
Kayak Cradles: Thule via Dick's Sporting Goods
All set for today's agenda. Hubby is a bit sick, so Stinky and I had to limp along without him. First stop: volunteering with the Junior League at the food bank warehouse. Stinky was terrific, and wants to help again!
Top: won from SWAT Fitness in Kalamazoo, MI in a drawing
Good cheer: a job well done- the group packed 976 weekend food bags for kids before we started running out of juice and fruit.
Then off to the lake, to prove the kayaks are not merely there for decoration: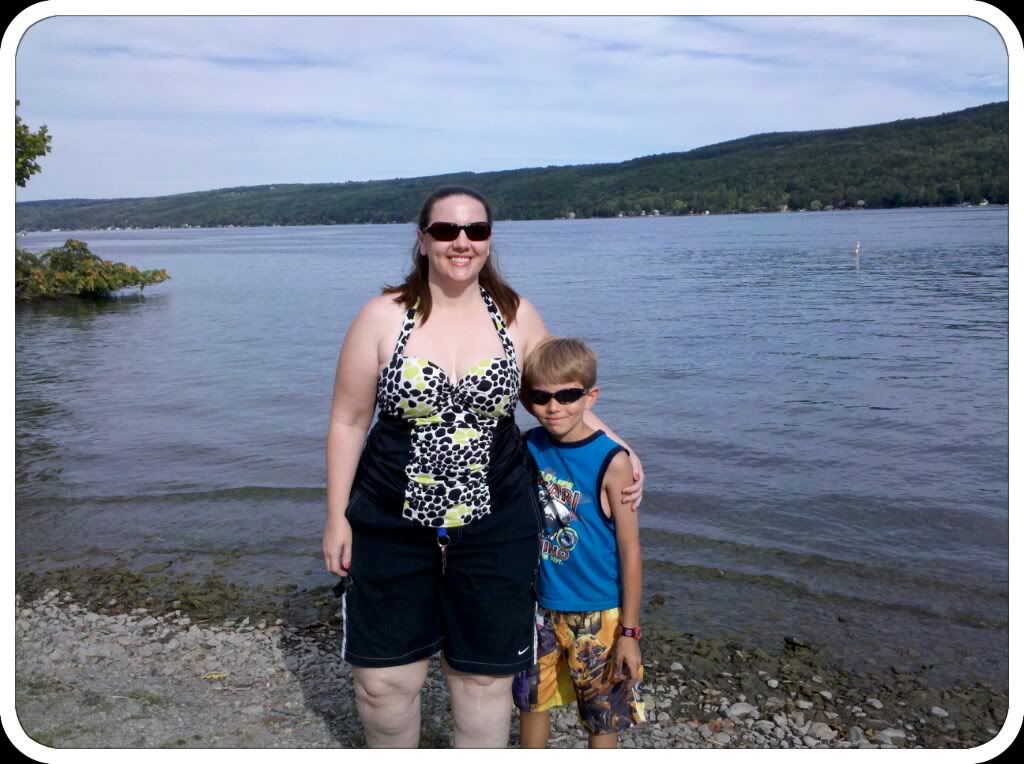 See what I mean about fat knees? I never wear normal women's swimsuits anymore, I just hate my wobbly bits hanging out when I'm ready for fun.... (excepting private time w/Hubby, who is allowed to see all that mess!)
Swim Top: Lane Bryant
Shorts: Nike men's swim trunks
Stinky's shirt: no idea, his mother bought it
Stinky's cool Transformers swim trunks: Walmart