This was going to look so good... at least in my head. On me today... not so much!
It's supposed to get up to 75F today, so I thought I'd give the pretty coppery shell I just got from Freeda's purge pile a chance:
Um... yeah....
[NOTE: I originally posted a photo sans jacket, to show how heinously tight the top was. And to show the pretty color. But upon later review on an actual computer, I decided it was just too tight to show on the blog. It just didn't look quite so painted-on in my Droid screen. How embarassing!]
And I didn't have time this morning to come up with an ironed alternative. I really need to start laying out my clothes at night again. I never get up as early as planned. I'm a snooze-button abuser. Is there a rehab for that?
The original plan was to wear my off-white linen Kasper jacket. Which is a bit snug to be able to button up over this. So I switched to the only jacket that buttons properlyish at the moment: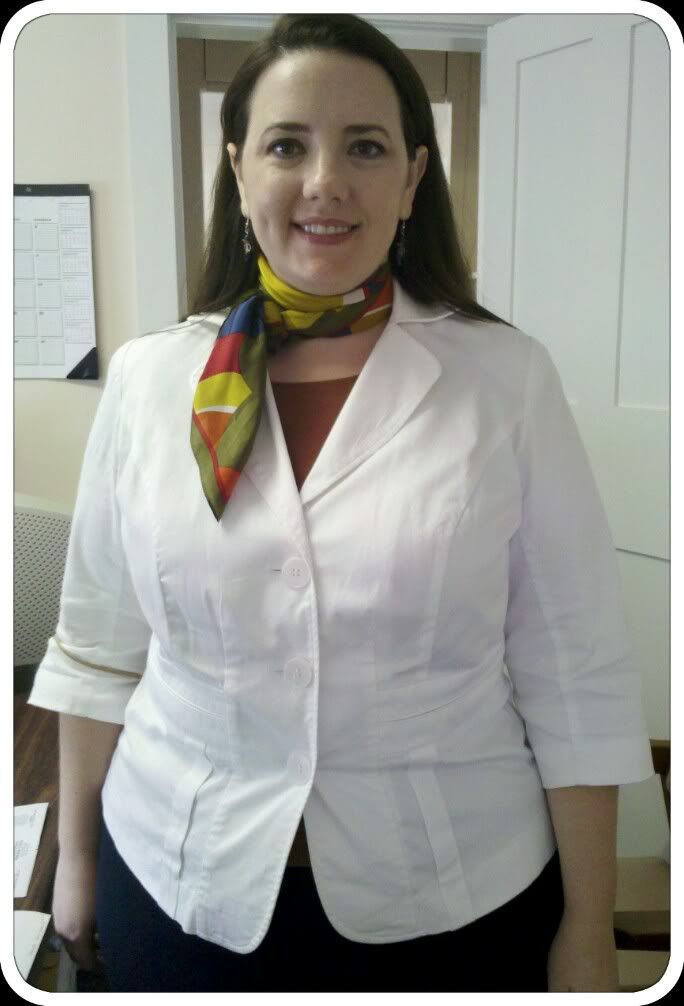 I have finally decided what color to dye it! I'm going to try a tea-dye first. Then if it sucks, I'll choose something darker to cover it. Now I just need to learn to tea-dye. There has to be a Youtube video out there for that... I love the internet!
And I do NOT have a double-chin! At least not in the mirror. These are just really bad photos.
I wore the navy pants because I thought they would tie in with the scarf and these earrings, both of which I've been looking for a way to wear. Guess this wasn't it!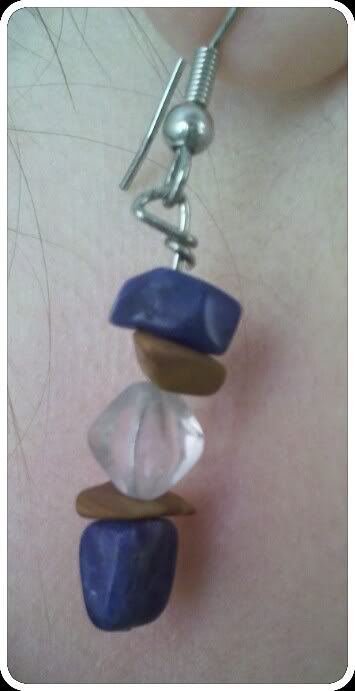 And to really annoy me, the blue shoes I wanted to wear aren't back from my podiatrist yet (for arch padding), so I had to substitute black ones. I don't think they were so sharp with this outfit, although I normally love them.
So between the painted-on top, the substituted jacket, and the missing shoes....
Blah.
Can I just go home and start over today?
Top: Freeda's castoff Chico's
Pants: Lane Bryant
Shoes: Ariat
Jacket: Lane Bryant
Earrings: made by Baby Sis
Scarf: Toccare (?) I have no idea when or how I got it.