The way they come in under the hips does me no favors!
(Sorry about the cruddy photo quality today- I'm not sure why they are bad today)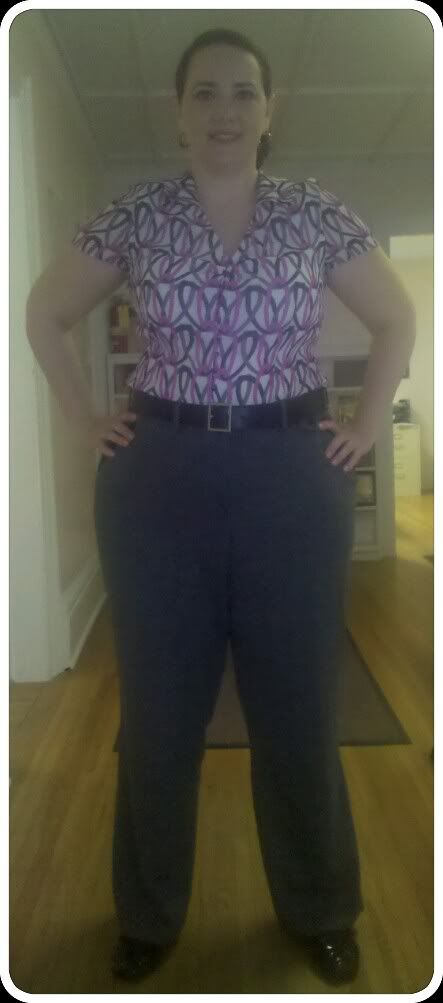 Ew! They cling to my knees... then come in again under that fat part. This is the first time I've really gotten a good look at that. It makes me think of a bit in the movie "Clueless", when the main character says that she doesn't trust mirrors when she tries on outfits- she takes Polaroids.
Makes sense to me- I'm seeing much more clearly since I started having photos taken for this blog.
So I took a quick look over at the Lane Bryant website, to see if they still stock the Right Fit "blue dot" Houston trousers, which always fit and hang beautifully on me. They have 2 listings: 3 colors in the no-butt-flap model, and black only in the butt-flap model. In only one size- not mine. Even if I fit into them, they would still be too short. *sobbing*
I'm bewildered. Am I going to need to start making my own pants? I DON'T WANT TO!
I was only partially joking when I said I would limit any weight loss to keep me in the smallest size of my LB pants, because once I shrink out of them... no matter how skinny I get, I still have the same problems buying pants (refer to list at the left). But if the LB pants are clingy too, I could "let" myself get much smaller.
I had to pin the facing to the lining, because it kept popping out. At least the pinning doesn't show. The top is twisting to the right, which is really annoying. I thought it fit this morning, but now it seems the crinkle-fabric fooled me. I will try this blouse again in a few pounds.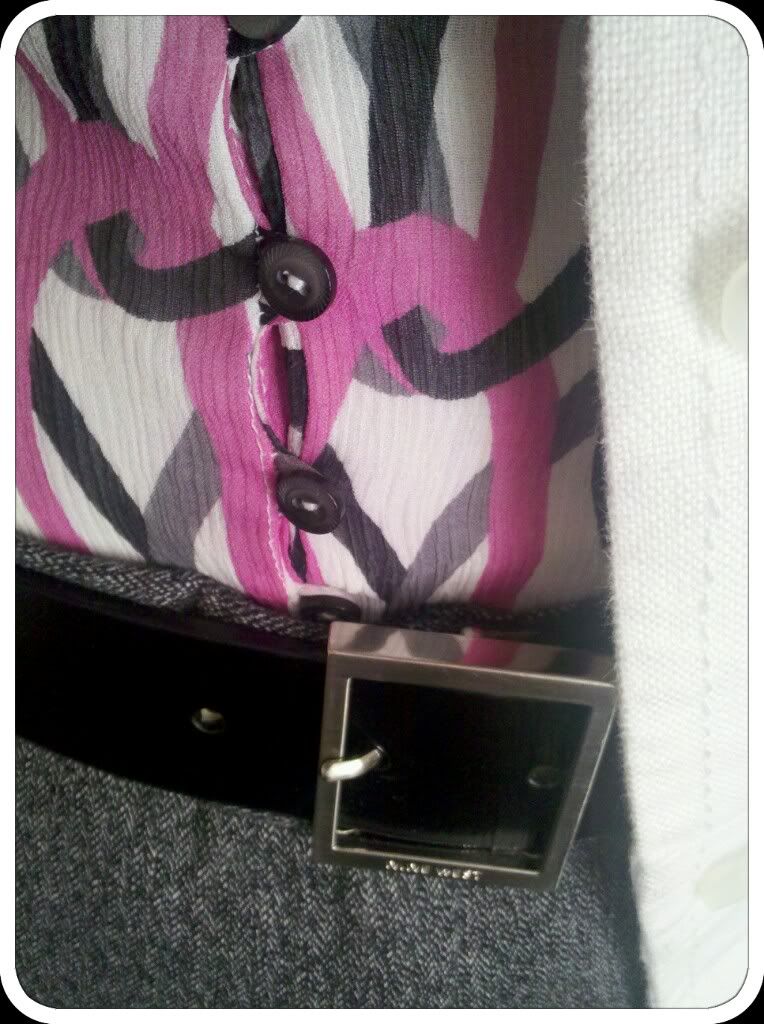 I don't think I like the off-white jacket with this top. But I am a little in love with the shiny grey buttons.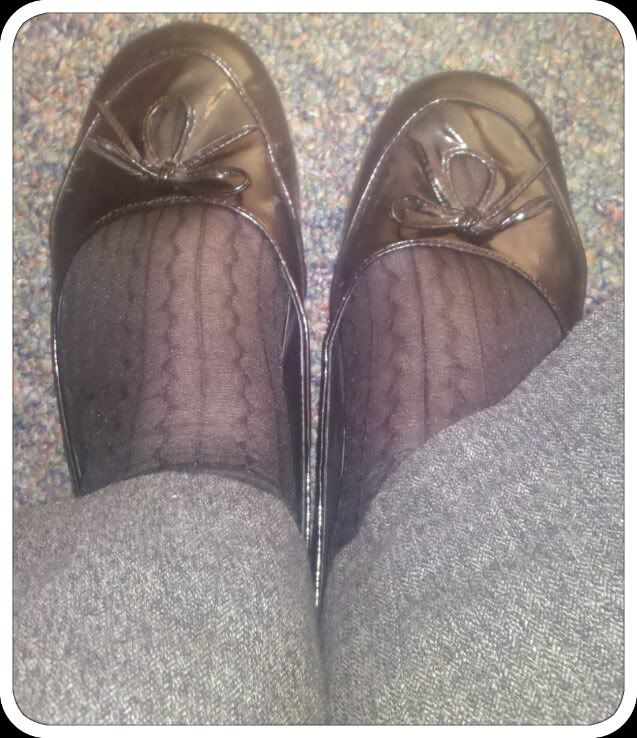 These flats aren't padded because they were in my purge pile. I only pulled them to see if these pants wouldn't look quite so flooded if I wore smaller shoes. Barring the other issues with these pants, did I at least succeed on that point? I hope so, because my feet hurt!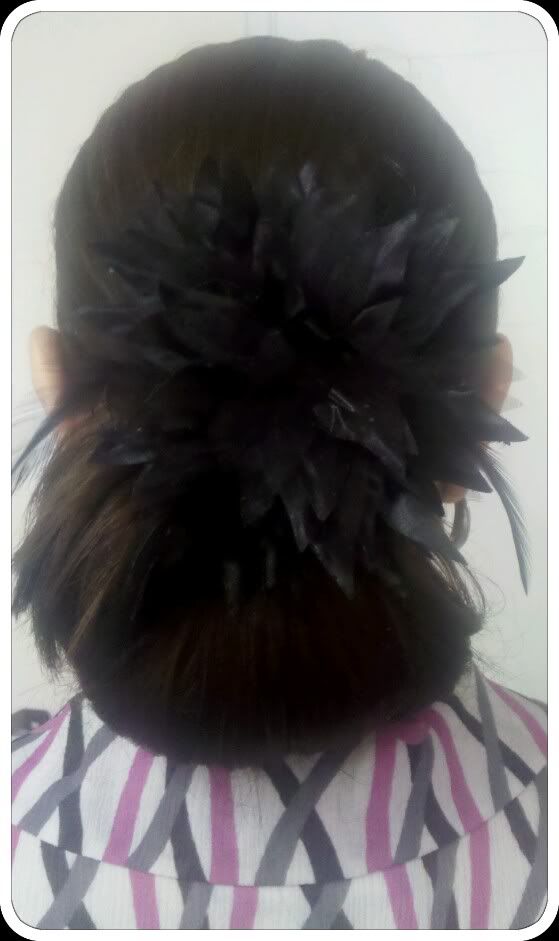 At least it's a good hair day.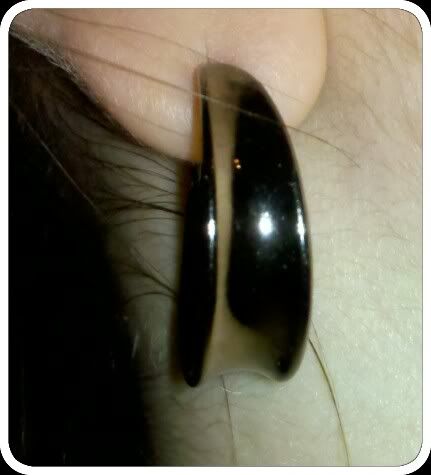 I think the hematite goes nicely with the grey in the blouse, anyhow.
Top: Freeda's castoff Jones New York
Belt: Nine West
Pants: Lane Bryant
Shoes: Aerosoles plucked from my purge pile
Earrings: Lia Sophia
Hair flower: Maurice's