Well, this is juuuust great! *eyeroll* I ironed and planned my outfit last night, but just left everything in it's place rather than set it all out together. I thought I was going to look soooo sharp today!
Then, as I'm waiting for my hearings to start, I look down and realize: I'm wearing the wrong pants!

It doesn't look too terrible, but would have been just that much sharper with the navy pants rather than the black ones. *sigh* Guess I need to put a light in my walk-in closet.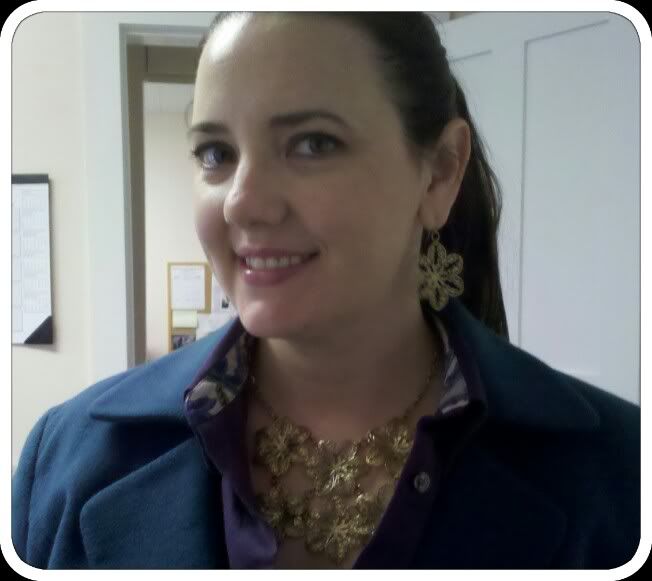 I was uncertain about combining these colors, but used the collar-lining as a guide. I have a tough time allowing myself "not matching" outfits, probably because I was teased for "clashing" as a child. My mom had to explain what that meant, and thereafter I was serious about correcting my error.
I was reassured when I saw another attorney today in a teal jacket and teal-and-purple scarf! We had a laugh over the unintentional coordination.
On the other hand, I'm a bit concerned that the jewelry was TOO matched. I normally break up sets, but I didn't have any other earrings to go with the necklace. Is it too much?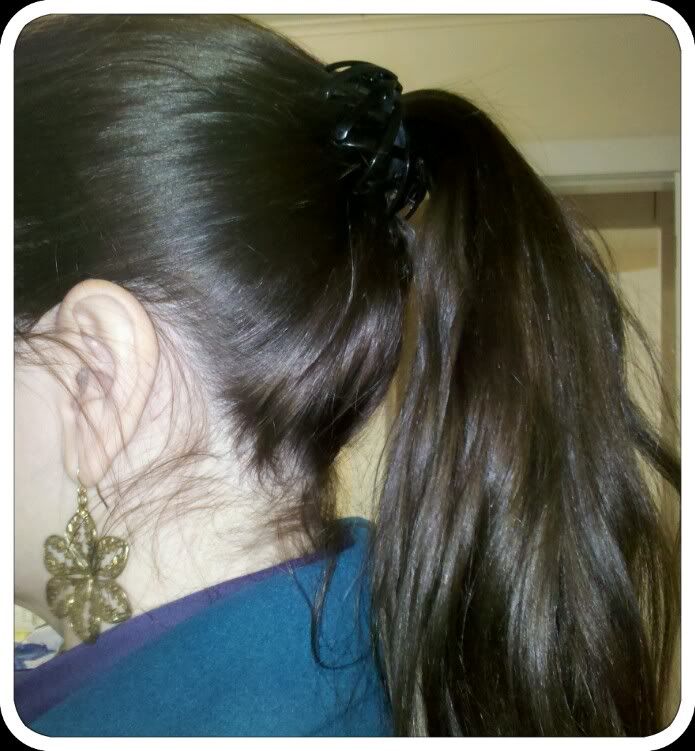 I'm trying out a new hair catch. It's some kind of circle that expands, then is shut around a ponytail. Thoughts?
Of course, I wore navy knee-highs. Which didn't look good with the pants and quickly developed a run. A quick trip to the drugstore resulted in these cute trouser socks, which I now realize do NOT go with these shoes: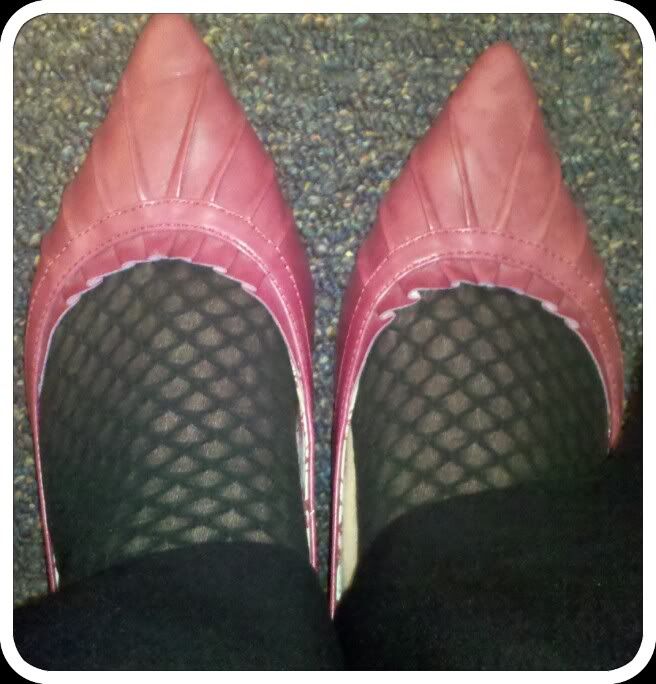 I suppose I just thought about how cute they were, not about these pink shoes.
Top: VanHusen outlet
Jacket: VanHusen outlet
Pants: Lane Bryant
Jewelry: Lane Bryant
Shoes: Freeda's castoff American Eagle