So the last couple days have been less than ideal, wardrobe-wise... I felt much better about my outfit today. I paired a cable-knit sweater with a linen jacket... or is it weird I feel like I'm breaking the rules?
I actually blow-dried my hair, so it looks half-decent for once! It is still not straightened in the back, so I may have to start trying the flatiron....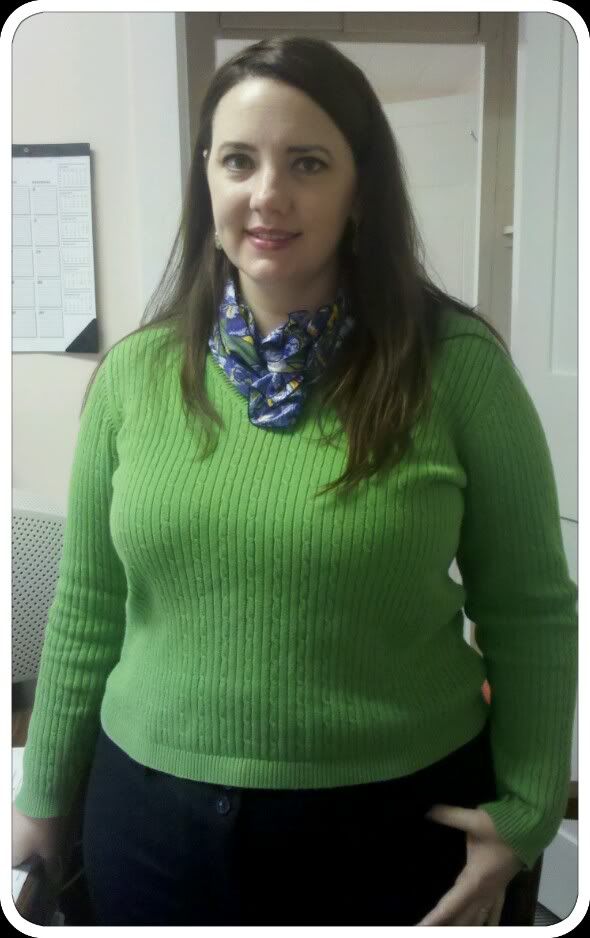 And how well did the scarf tying turn out today? After comments suggesting that I tie it lower to better show my neckline, I gave it a try:
Have I mentioned how much I love this scarf? While I'm sure a true Parisienne would turn up her nose at bougois favorite Van Gogh on an item sold at museums, I don't care. It is silk, and I love Van Gogh. So there!
Of course, topped off by earrings I've had for almost 20 years!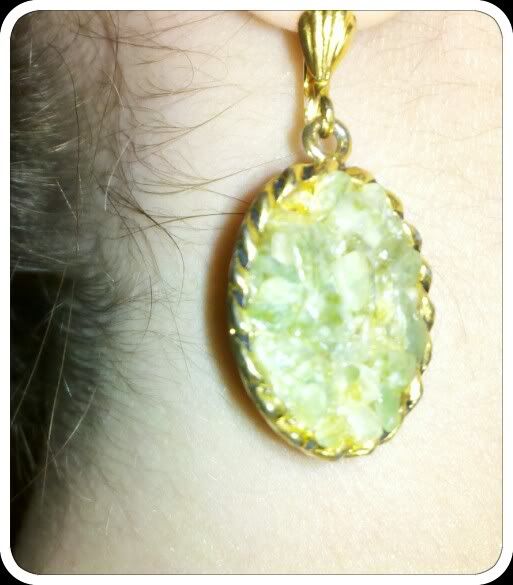 Sweater: Worthington via consignment shop
Pants: Lane Bryant
Jacket: Kasper via consignment shop
Shoes: Ariat
Scarf: a museum shop in Paris, probably the Louvre
Earring: gift from a friend