I bought this black top for the sole purpose of extending the seasons I can wear this crazy shell. I've washed it since the last time I posted it, with a pretty cool surprise:
The ruffles fluffed up like crazy! When I bought they were all pressed flat.
How it looked today: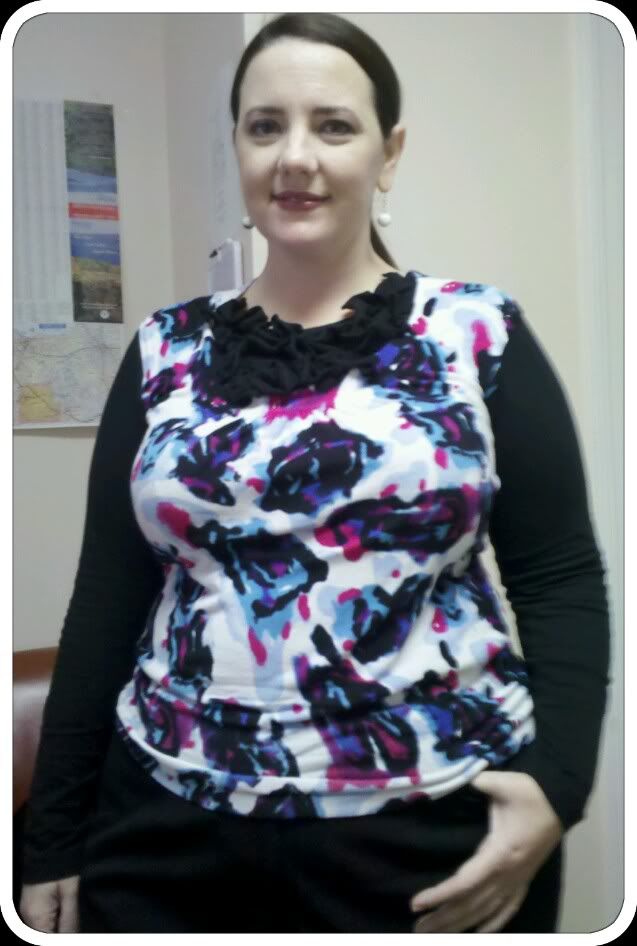 And pre-washing: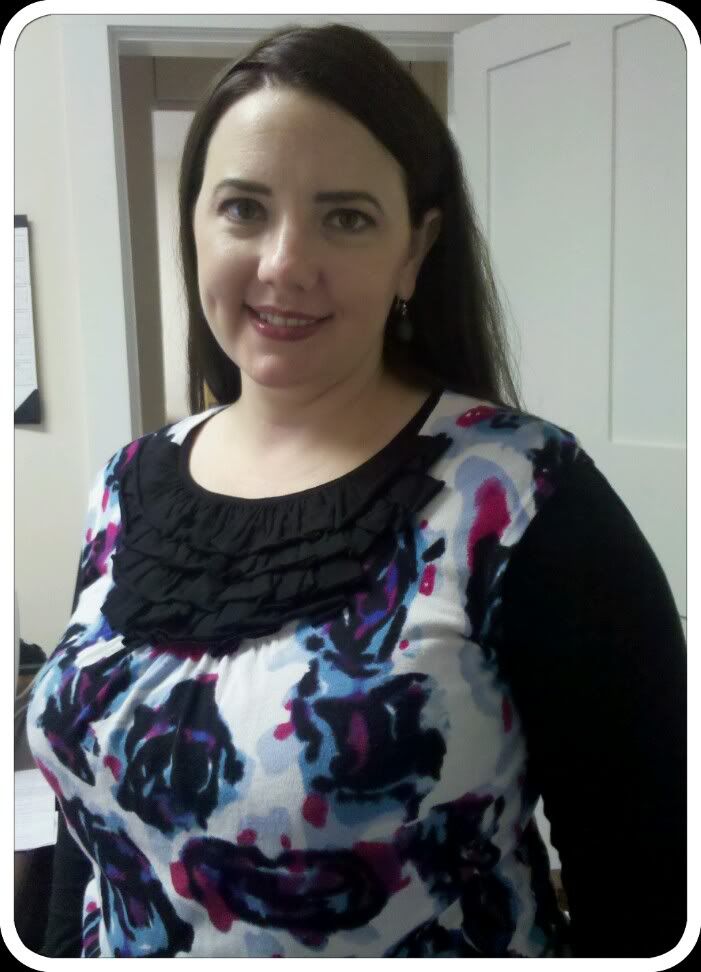 What's the verdict: should I keep the ruffles fluffy or press them down for future wearing?
And a better shot of the lunar globe earrings I wore today. Isn't the detail so cute?
Black top: VanHusen outlet
Shell: Steinmart
Pants: Lane Bryant
Earrings: Corning Museum of Glass.