A late launch for a morning Junior League raid... er, meeting. Air-dried hair and simple garb for pillaging the leftover coffee and bagels, which were stashed in me galley.
No lipstick has me looking like the corpse of one of the unfortunate souls that perish in me raids. These jeans be punishment for me sins. In me stash arrre two pair of earrings from previous pillages that went well with this: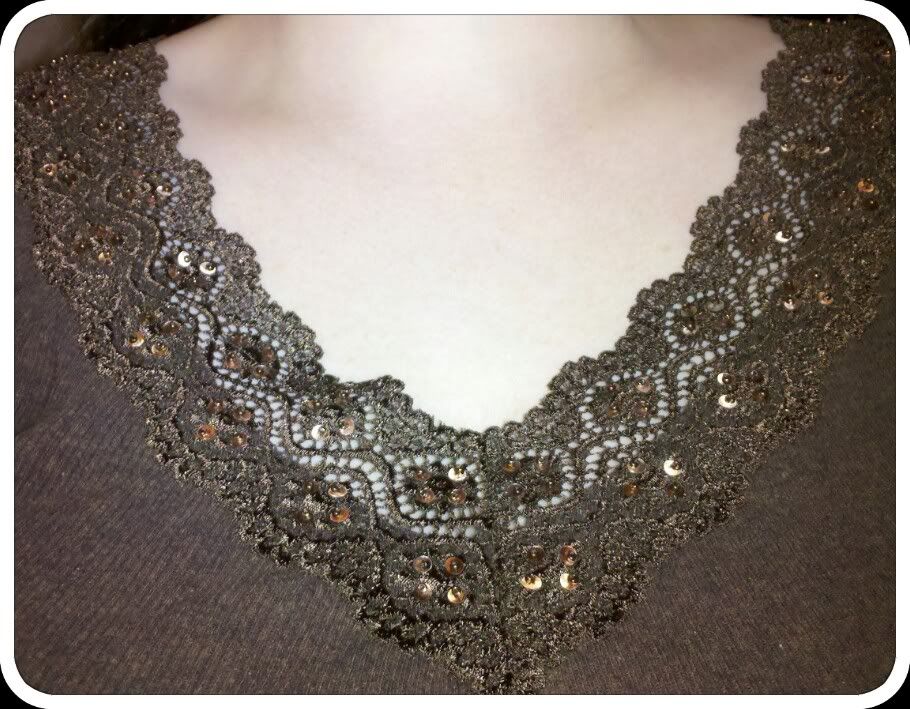 So I flaunt me gorgeous gold-in-glass globes that don't seem to go with much of me kit, to clue one in to the beads in the top- the booty from a raid on Freeda's purge pile: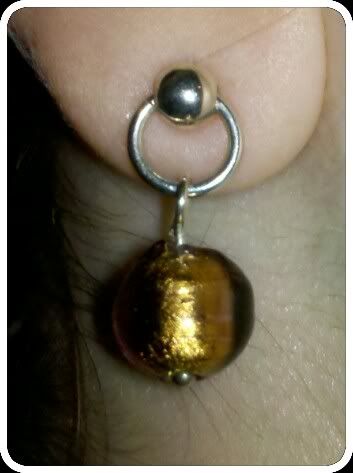 Argh! Me shoes have seen many adventures. Methinks the toes have seen better days....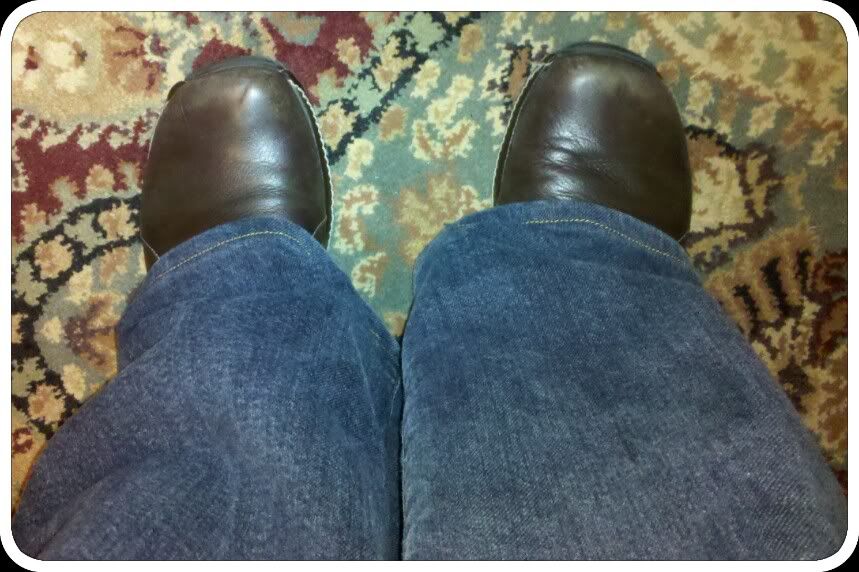 Top: Freeda's castoff Limited
Jeans: Lane Bryant
Shoes: Bass
Earrings: Kalamazoo Institute of Art
But the true booty was the pair of '20s- 30s gold gilt (oak!) tables comandeered from a local antique store: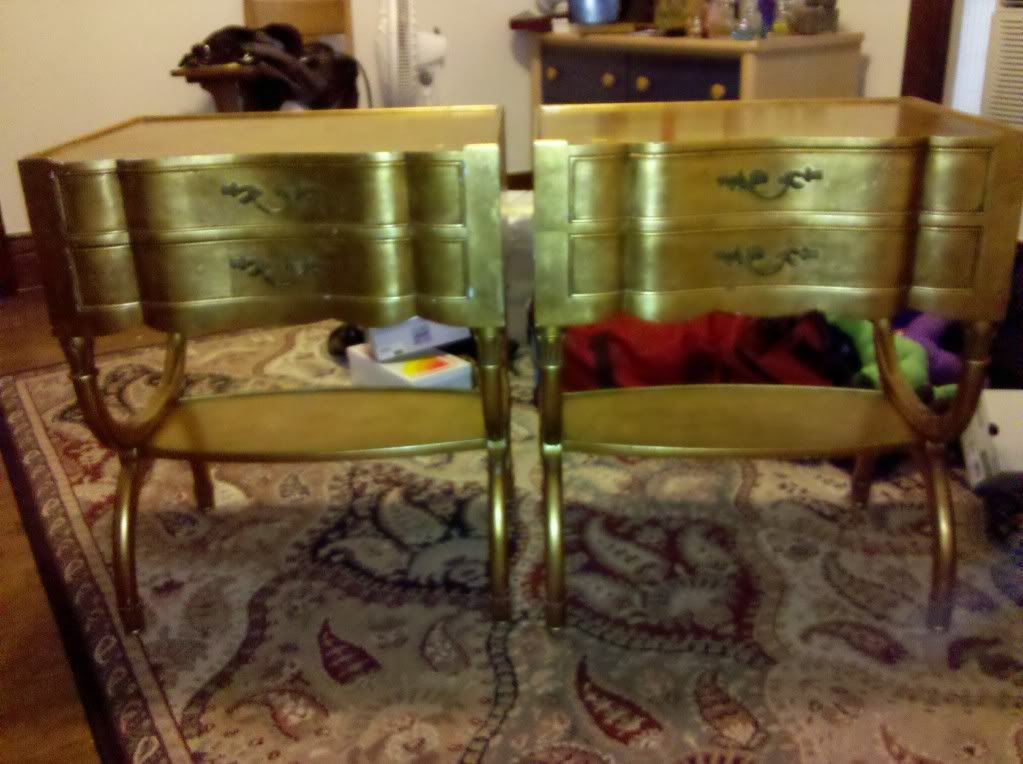 Drawers, a shelf, and purty!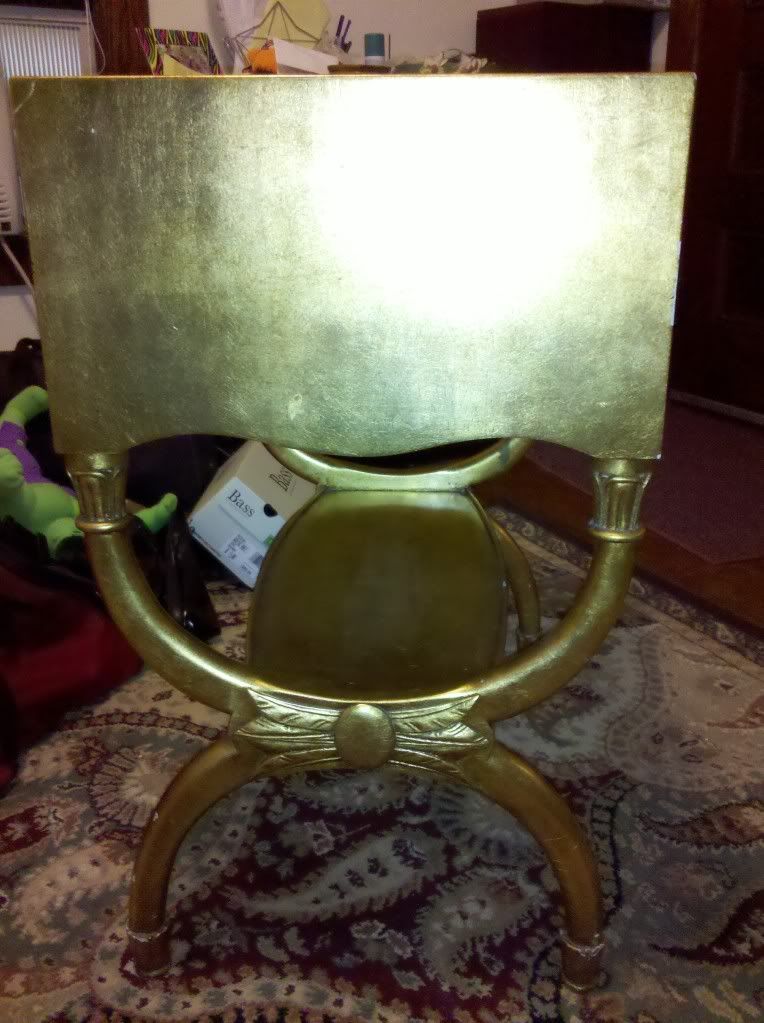 They are a bit big for me cabin, so mine is turned sideways. So I lost the use of the drawers- they're still me treasure!