A much calmer day at the office, if understaffed. Hmm... maybe not having any secretaries after noon today is why my phone wasn't blowing up with client calls. I actually got to tackle a little paperwork- the crazy calls all went to voicemail!!!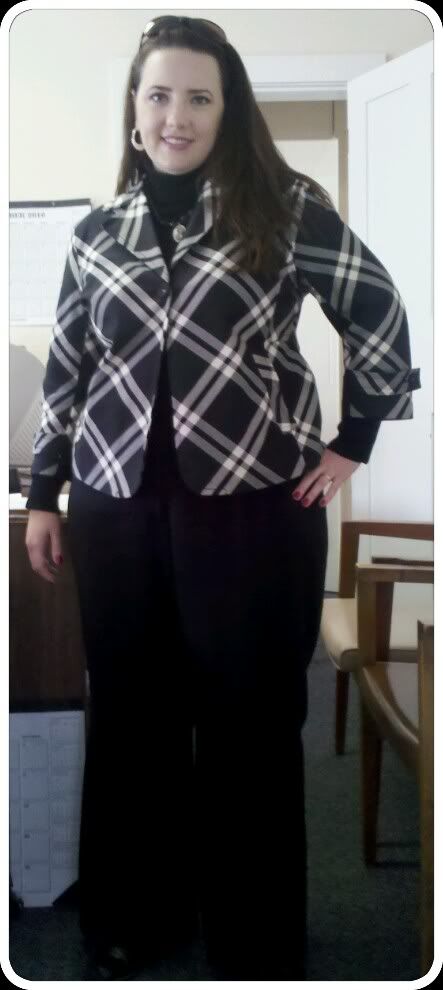 As much as I HATE the cold and am super-jealous one of the secretaries just left for Florida, at least I get to pull out this sweater, which is lovely, warm, and soft: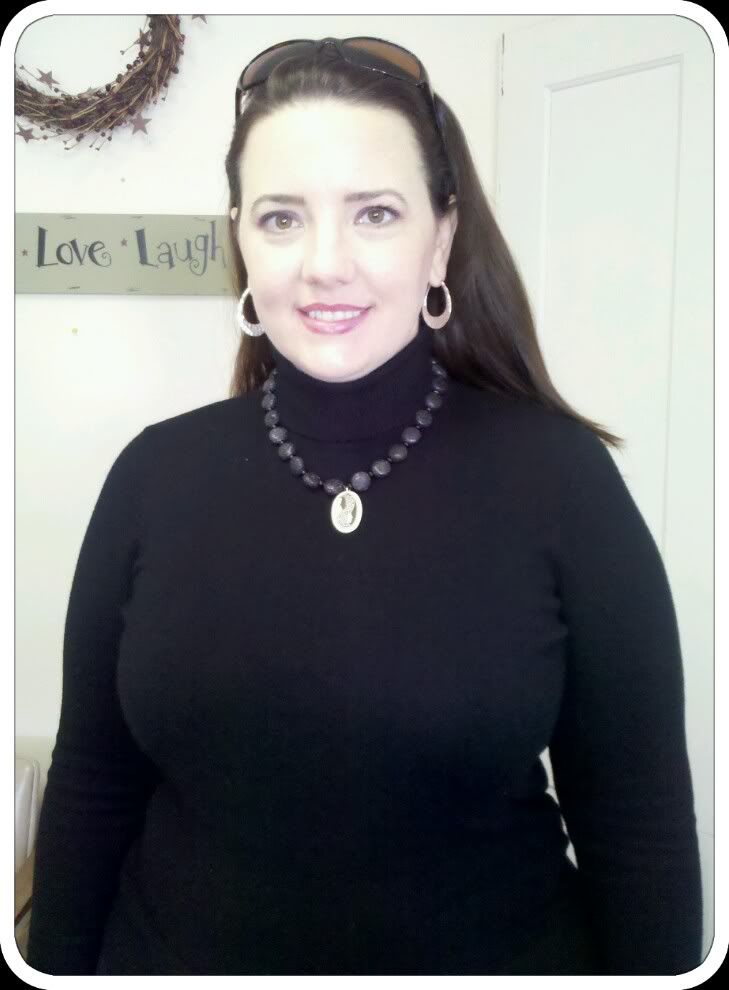 I especially love the wide bands at the bottom of the bodice and sleeves because they draw the top in at my slimmer parts. Also, I just think these buttons on the sleeves are so cute, and I love how they peek out from the 3/4 sleeve jacket: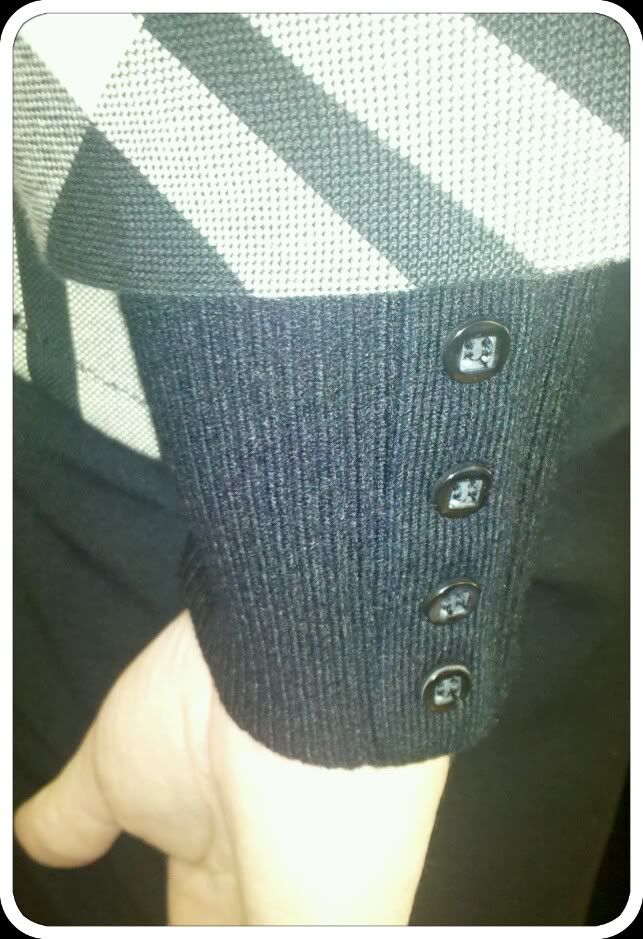 I'm trying to learn how to wear these big, blingy earrings I waffled back-and-forth on when I got my jewelry party order in. I really thought I was going to return them, but changed my mind again at the last second. So they are mine now!
I normally wear much more subtle earrings with the necklace, but figured you all would tell me if combining these was a bad idea. One of the secretaries pointed out that the earrings echo the shape of the pendant... so at least one person saw what I was shooting for.
Sweater: Tribal via Pip's in Corning, NY. I have to find out if it is a house brand, or just a label they order a lot. My gorgeous gray top from yesterday is the same brand....
Jacket: Talbot's
Pants: Lane Bryant
Shoes: Bass Darcys. Why do they call that fugly style Darcy? My friend, D'Arcy, is fabulous- not fugly!
Necklace: made by me with pendant gift from Mom
Earrings: Premier Designs