An altogether stressful Monday, but at least I got to break out another scarf!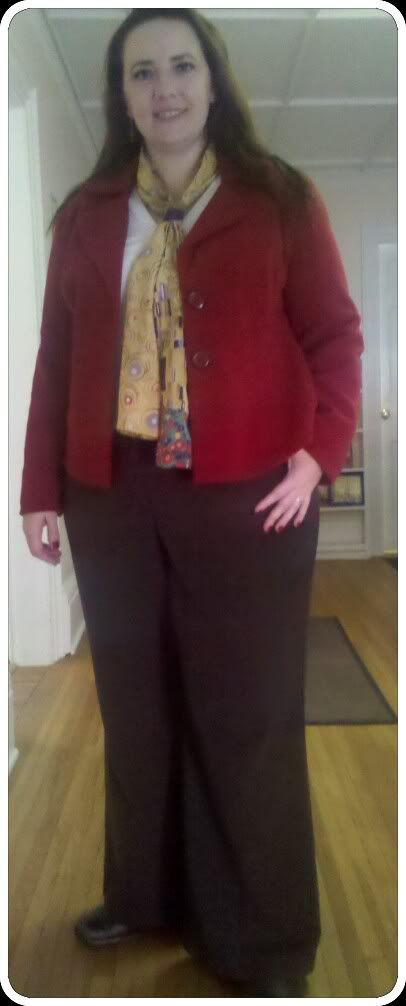 I'm not sure why the full-body shots are so fuzzy... *sigh*. Bad angle, bad hair day... at least my pants are looser!
Der Kuss (The Kiss) by Gustav Klimt... because I'm a complete nerd and I always looooooved this painting:
I couldn't bear to hide too much of the painting printed on by tying elaborate knots, so I tied it like a man's tie: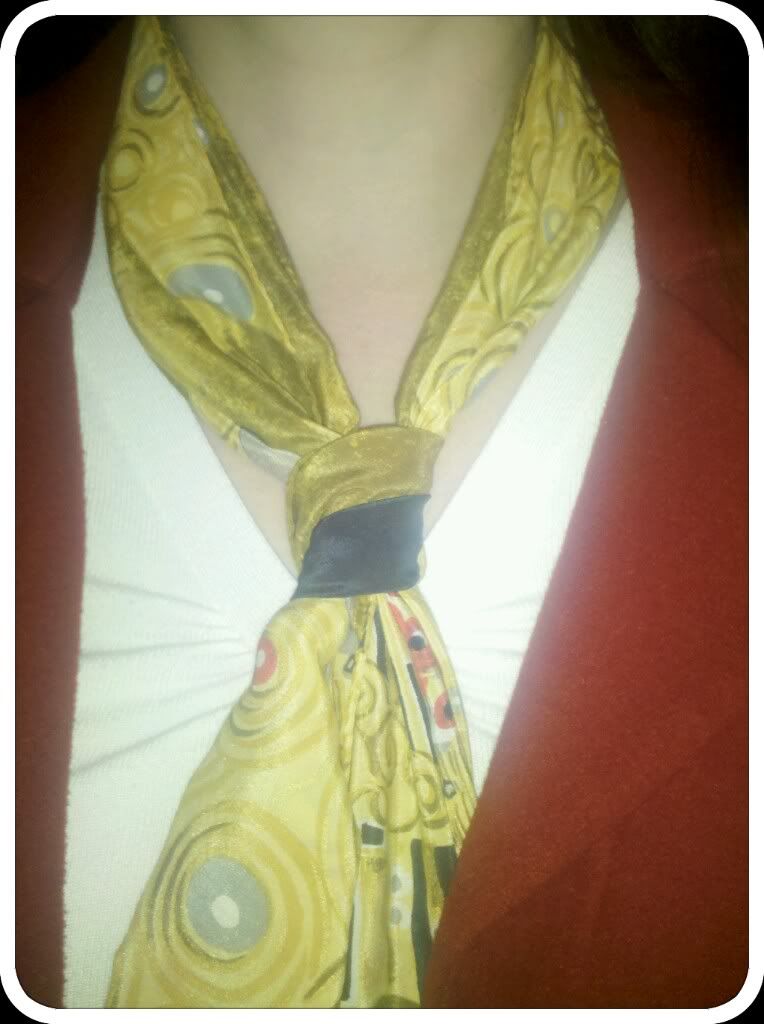 I don't think it showed as much of the picture as I had in mind... but would that have been too dorky anyway?
I debated the earring choice today- is picking up the brown and blue in the scarf with the earrings, then the red with the jacket too much... too cutsey?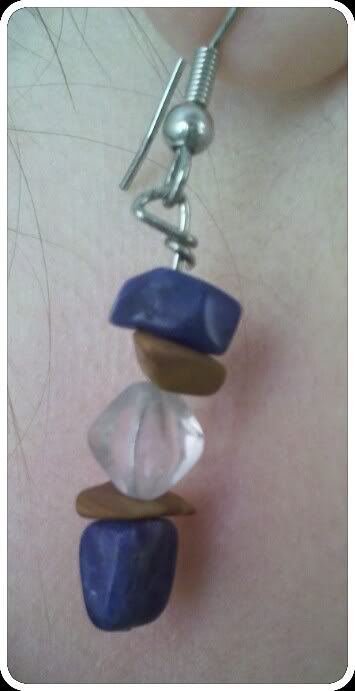 Sweater: one of the Liz Claiborne brands (I cut the tag out) via consignment shop
Jacket: VanHusen outlet
Pants: Lane Bryant
Shoes: Bass fuglys
Earrings: made by Baby Sis
Scarf: purchased in a souvenier shop in Vienna