I've really been getting a little nutty with my art-museum accessories lately! Just normal stuff today, though....
I'm going to miss these pants, but I'm *hoping* I won't be able to wear them much longer!
I know I've talked a lot about my weight this week, but it plummeted by 5 pounds just this week! Unusual for me... my husband asked me this morning if this is a new shirt. "Nope, just fits better now".
I've worn this necklace before with this top, but I think it was B.B. (Before Blog). It is actually two same-length necklaces put together in one long one, to make it look like this:
Instead of this: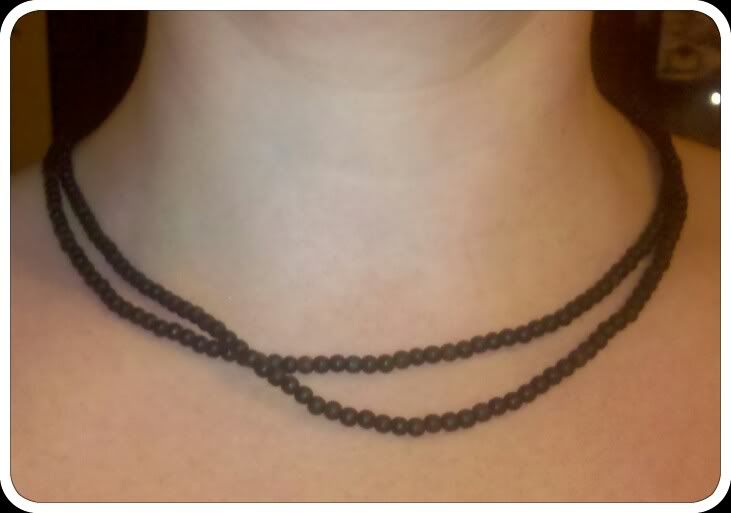 A couple weird things about these necklaces:
1. I can't get them wet while wearing, or I get a rash.
2. I think the fasteners look kinda cool, and don't mind if they show.
I have these great plastic hoops that look like wood- but they are in need of repair. So I wore these instead:

I still love this hairclip... even if it is plastic. I was always such a snob about plastic accessories and costume jewelry... but I'm lightening up.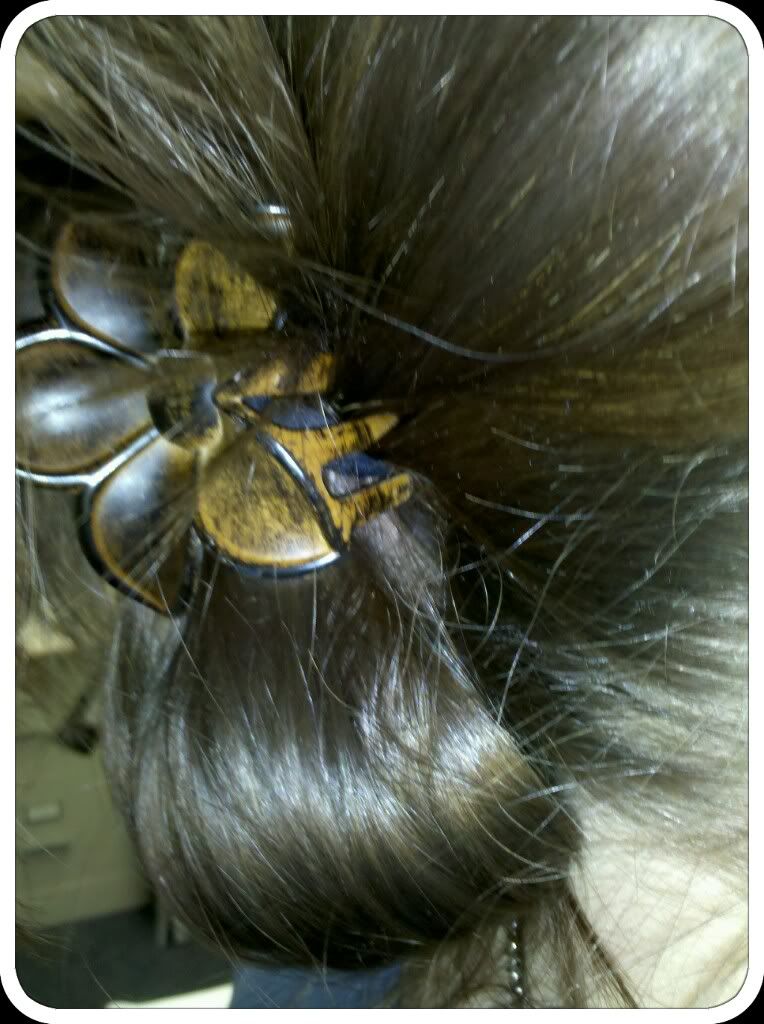 Top: Liz and Co.
Jacket: Talbot's Petite
Pants: Lane Bryant
Shoes: Bass (they make my feet look like) duckbills
Earrings: art fair in Kalamazoo, MI
Necklaces: gift from an Ex. But I like them anyway
Hair clip: I forgot