This shirt is so weird: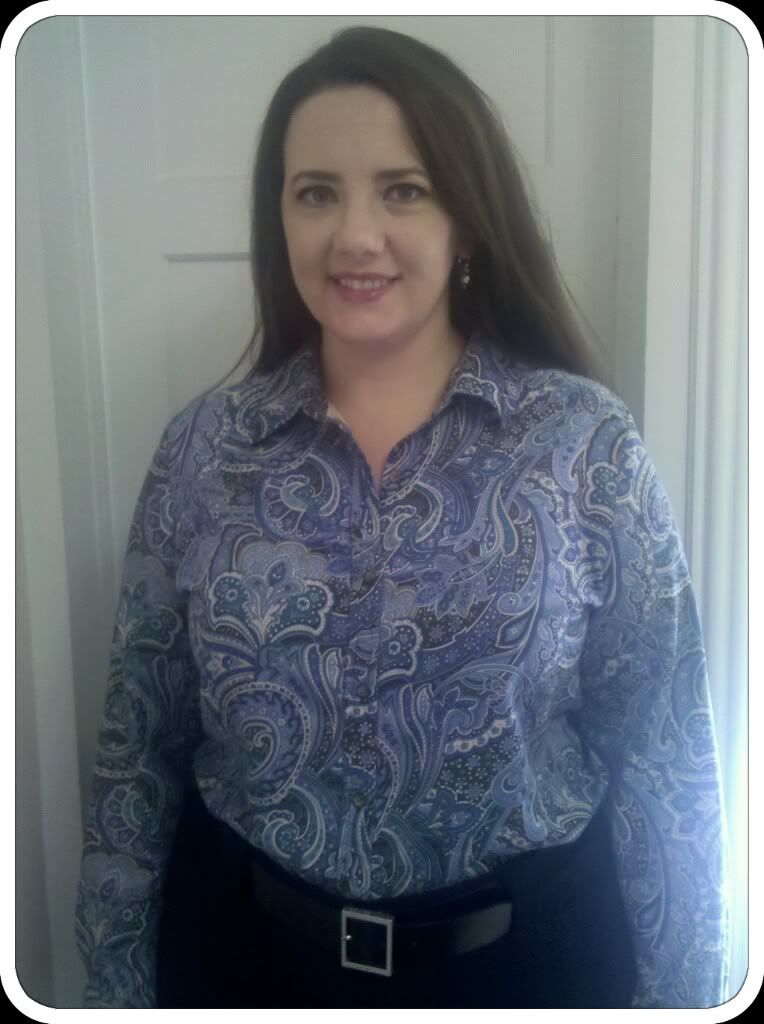 I have to tuck it in, it won't fit around my hips so I can't wear it untucked unless I shorten it to the point of being "too short".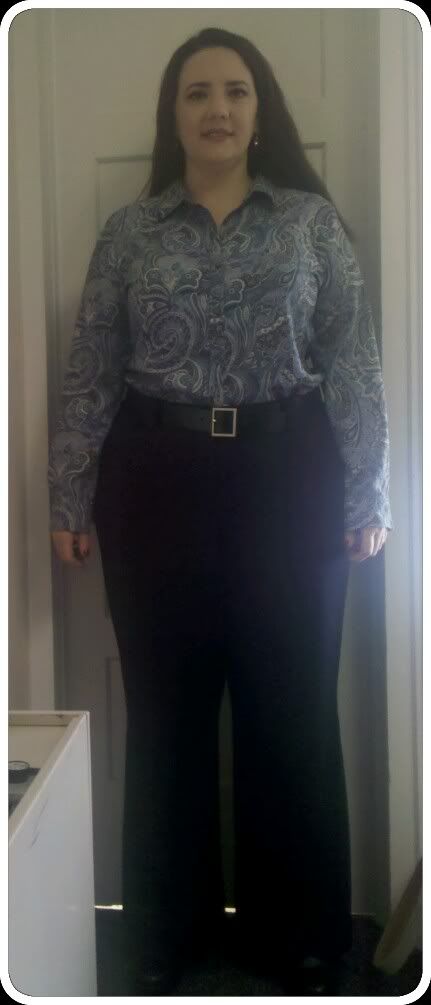 Sorry about the crappy photo quality, the lighting was particularly weird today. But I wanted to show how it looks tucked in... see all that extra fabric swimming around my waist? Its even worse in the back. But I love the fabric:
It feels like satin on the inside, and ultrasuede (but finer, like microfiber) on the outside. Which is why I haven't just given up on it. So, what should I do with it?
Hubby got a cute pair of earrings for me for my Christmas prezzie. We agreed the last few years not to gift each other, but I broke it last year, so I guess this is his "revenge". He thought he left them at the office, so I didn't get them Christmas Day. He then found the box in his briefcase at home last night!
Oh! A few days before Christmas, our intern gave to me (sing along!):
A briefcase that's nice and shi-nee!
I guess she got sick of watching me jam my files upended into my purse! I do actually already own one, but it still stuffed with documents from my former private practice, and it was always pretty heavy, anyway. This one is nice and light!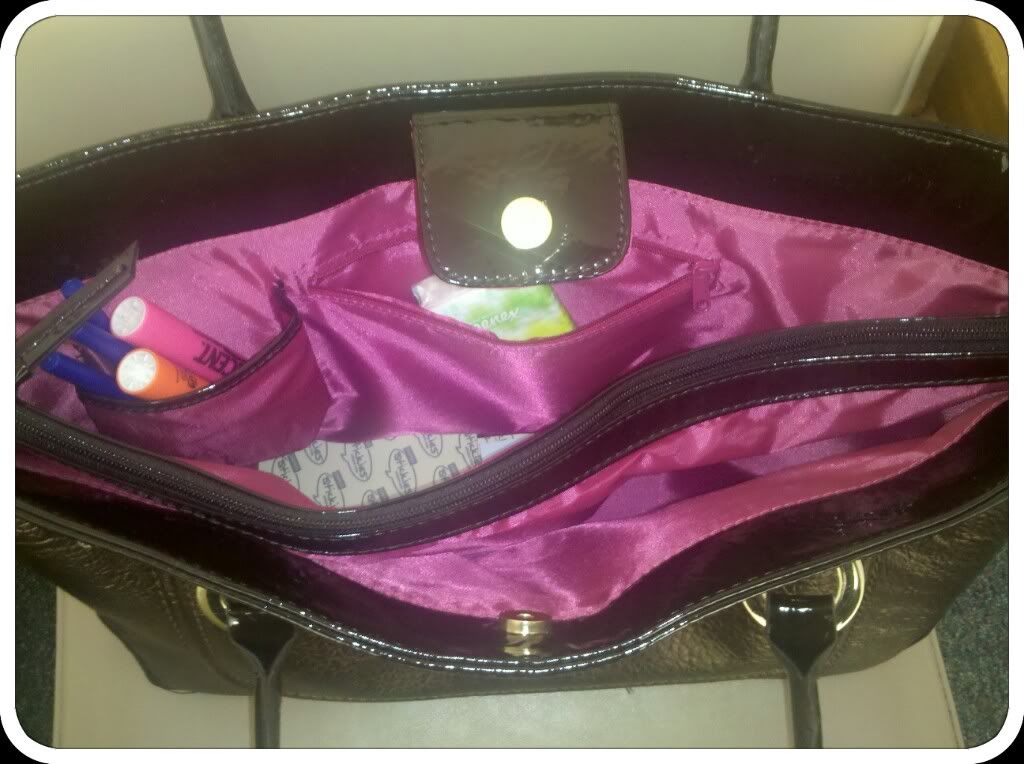 I've stocked it with pens, stickies, tissues, hand lotion, lip balm... with my spare security badge hanging on the end. Guess I can leave my heavy purse in the office/car when going to court now!
Shirt: Freeda's castoff White Stag (is that a Wal-Mart brand?)
Pants: Lane Bryant
Belt: Nine West
Shoes: Ariat
Earrings: Premier Designs gift from Hubby