Out with Hubby and some friends in my old hometown hangout for New Year's Eve: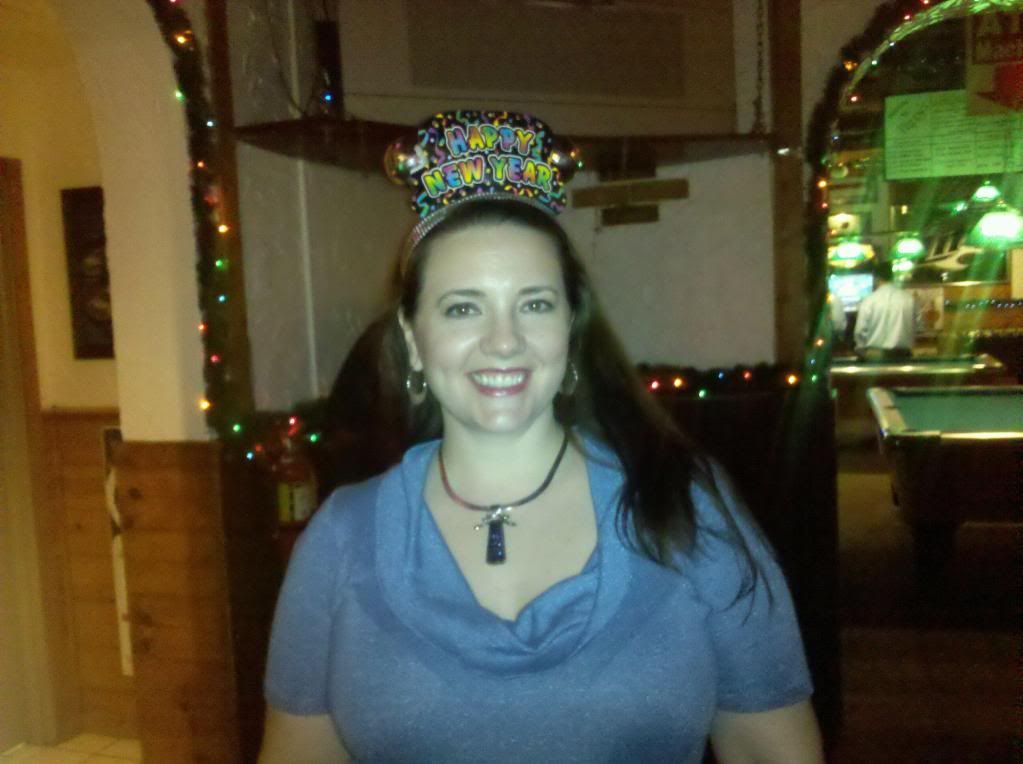 Sweater: Macy's Style and Co.
Collar and earrings: Premier Designs
Pendant: artist at the Kalamazoo Art Hop
Tiara and deelyboppers: supplied by Lovely
Had a lovely weekend with the family, with lots of hugging and kissing toddlers! A few of my prezzies will show up in future posts, I'm sure... I'm really looking forward to wearing this sweater Freeda got for me!
Belated post from Wednesday... I went to spend Xmas part 2 (aka Giftmas) with the family, so I'm only just getting back to blogging!
Prezzie from one of the secretaries... what is it, you ask? Allow us to demonstrate:
Apparently, Hubby and I have been spotted holding hands while going to lunch, so this mitten is to ensure we still can, even while it's snowing and blowing outside!
Another useful little item that appeared on my desk Wednesday morning:
I love that my office actually gets the updates... although I got a peek at the invoice and almost had a heart attack!
Wednesday was another post-holiday non-court day, so I actually got to wear this sweater to work- it's too thick to fit under any of my jackets:
Sweater: Freeda's castoff Dress Barn
Pants: Lane Bryant