And back to dieting and getting organized. I'm pretty ambitious, not so much for the "New Year", but in general. I'm probably having foot surgery within the next month or so, so I really want to get the apartment squared away before I'm out of commission for a few weeks.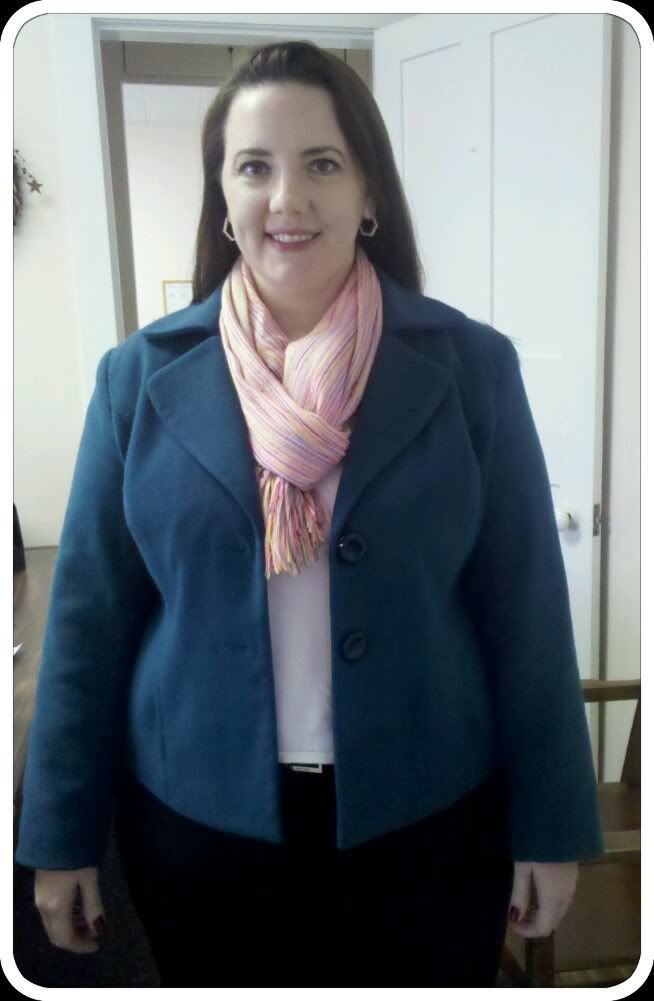 Once again, I left the house with a wet head. Oh well, I'd say I look pretty OK for someone who spent all day yesterday in a car! I had to drive back from the family Giftmas visit... only 9 hours! That's actually really good time....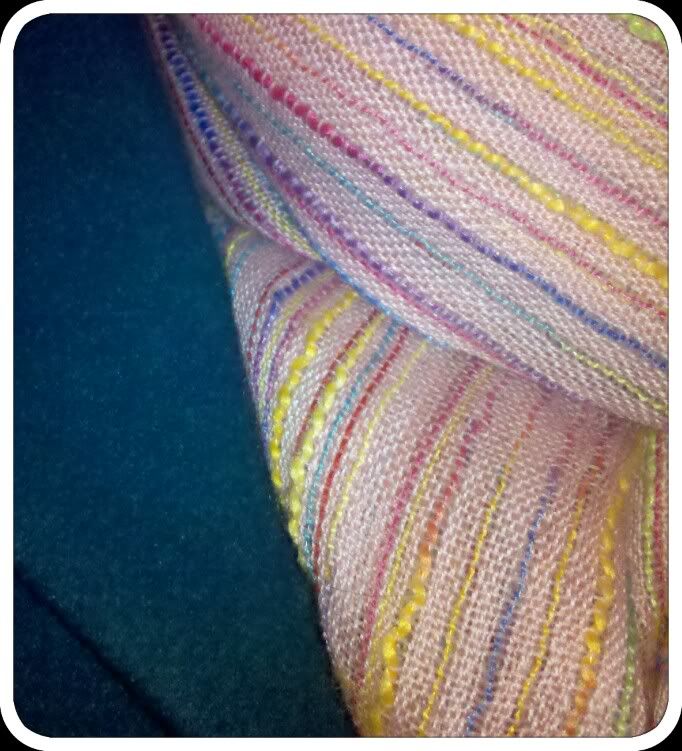 I'm even pretty proud of my accessorizing on the fly this morning! I can't wait to show off my Christmas pretties over the next little bit, though... I'm just wearing what I already had today.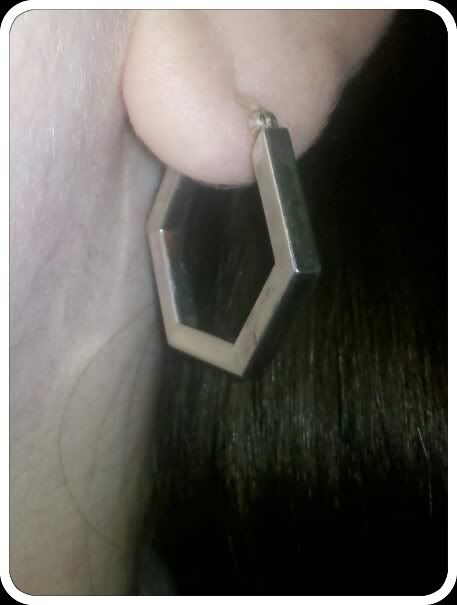 Sweater: a Liz Claiborne brand via consignment shop
Jacket: VanHuesen outlet
Belt: Nine West
Pants: Lane Bryant
Earrings: Gold Mine in Bath, NY
Scarf: random stand in Paris, France