One of the secretaries got me this cute jewelry set for Christmas, and I'm trying to figure out how to work it in- its pretty different than what I already have. In a good way. Here's what I came up with today:

Doesn't my hair look awesome? I have a new blow dryer... an Ion brand ionic one. Kinda expensive, but worth every penny!
I didn't have any court scheduled today, so I styled myself sans jacket. Of course, I got a call to night court... and this is why I NEVER wear jeans to work. I can never be sure I wouldn't get called into court last-minute.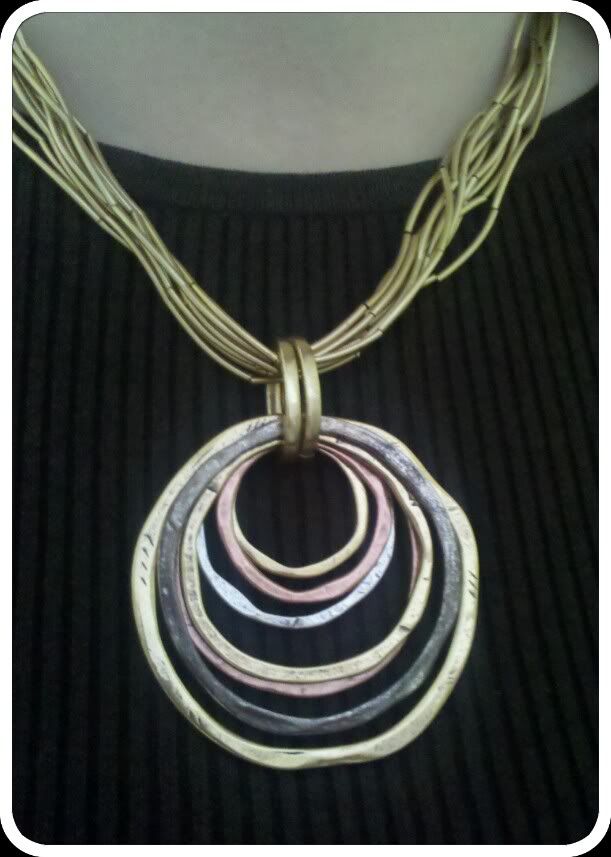 The set is matching necklace and earrings, and while I'm not usually into "matchy-matchy" sets, but this could be an exception....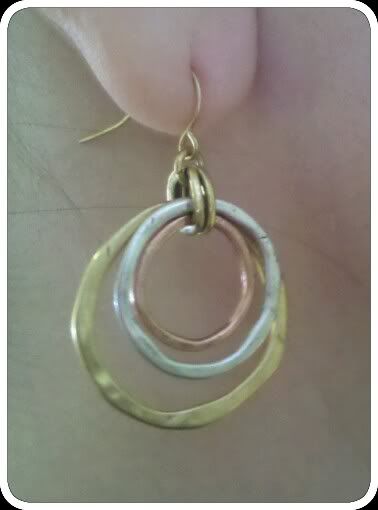 They are much lighter than I would expect, and don't weigh me down at all.
Sweater: Chico's
Pants: Lane Bryant
Shoes: Bass
Jewelry: gift from a friend