From the lawyerdoll family. Here's the photo that went out with the cards, since I promised to show you: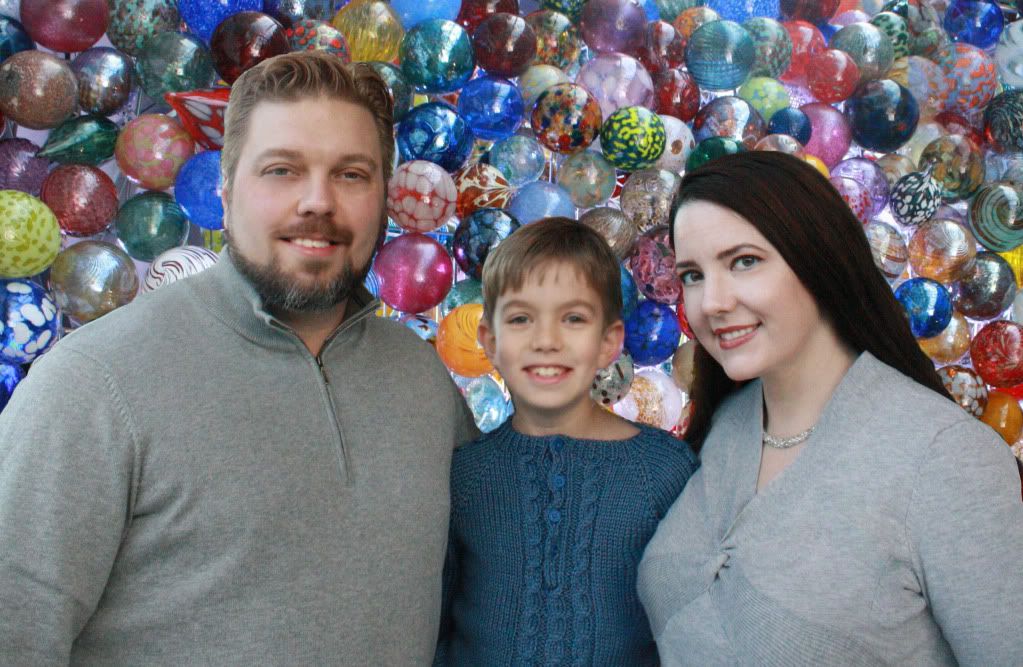 Christmas Eve was just Hubby and I, for the first time ever. So we had a nice dinner at home: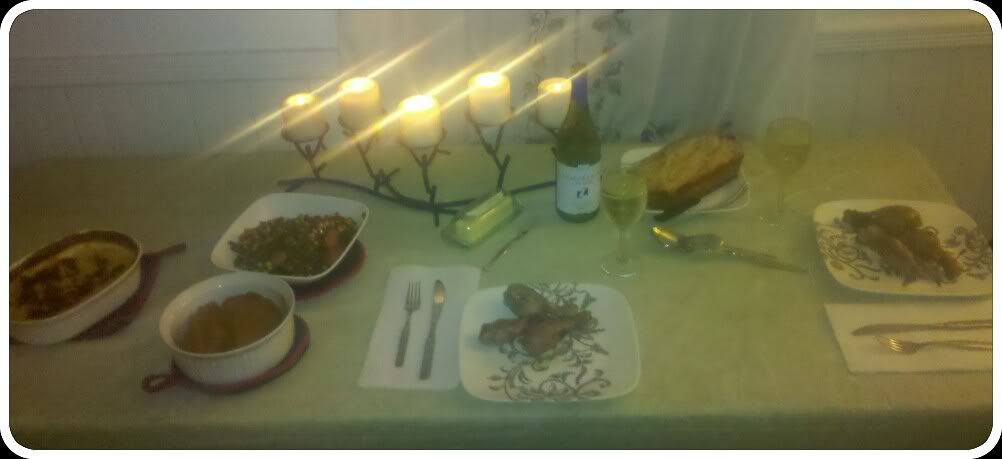 And for dessert we had spiced eggnog with a shot of Pinnacle "whipped topping" flavored vodka... it is amazing, try it!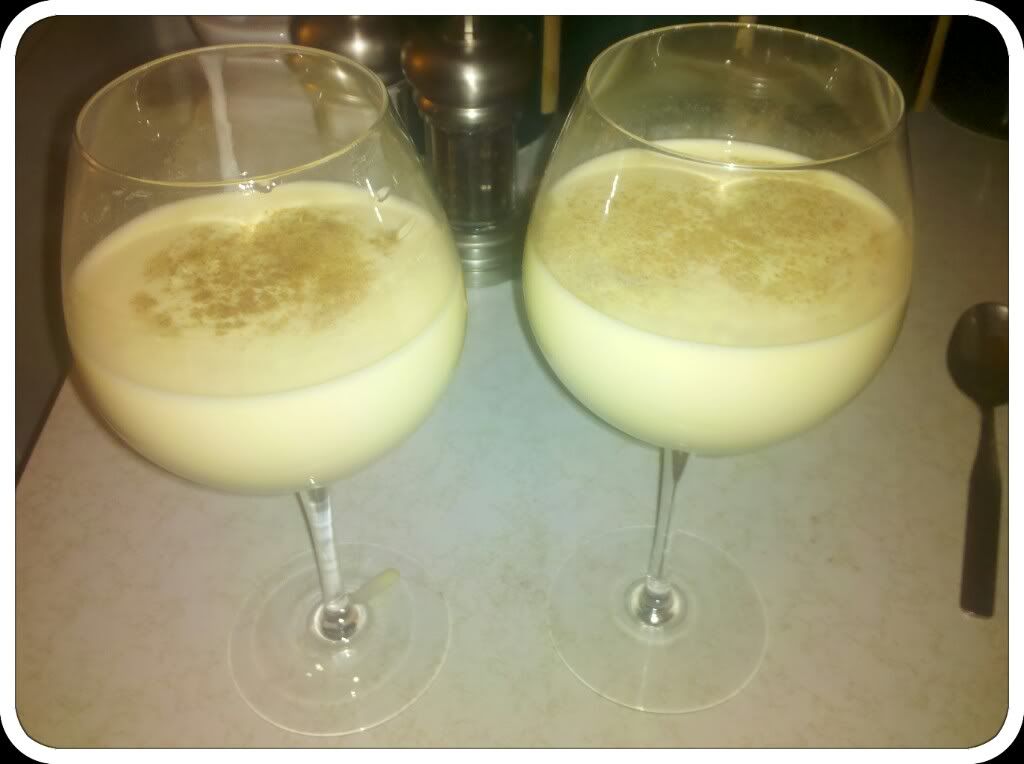 Christmas day, Hubby's stocking was stuffed by Santa... but I got bupkis!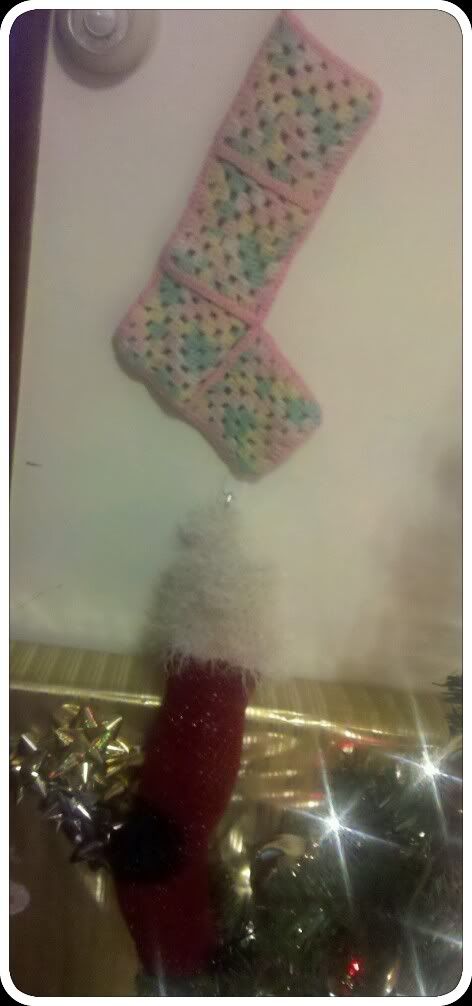 At least our tree looked pretty, with the goodies we are taking to Giftmas next weekend:
My family's traditional Christmas breakfast is eggnog, orange rolls, and cinnamon rolls. I strongly felt the need to continue that:
Then we went to volunteer with a local church dinner for "anyone who would be alone". The turnout was terrific, and check out the room: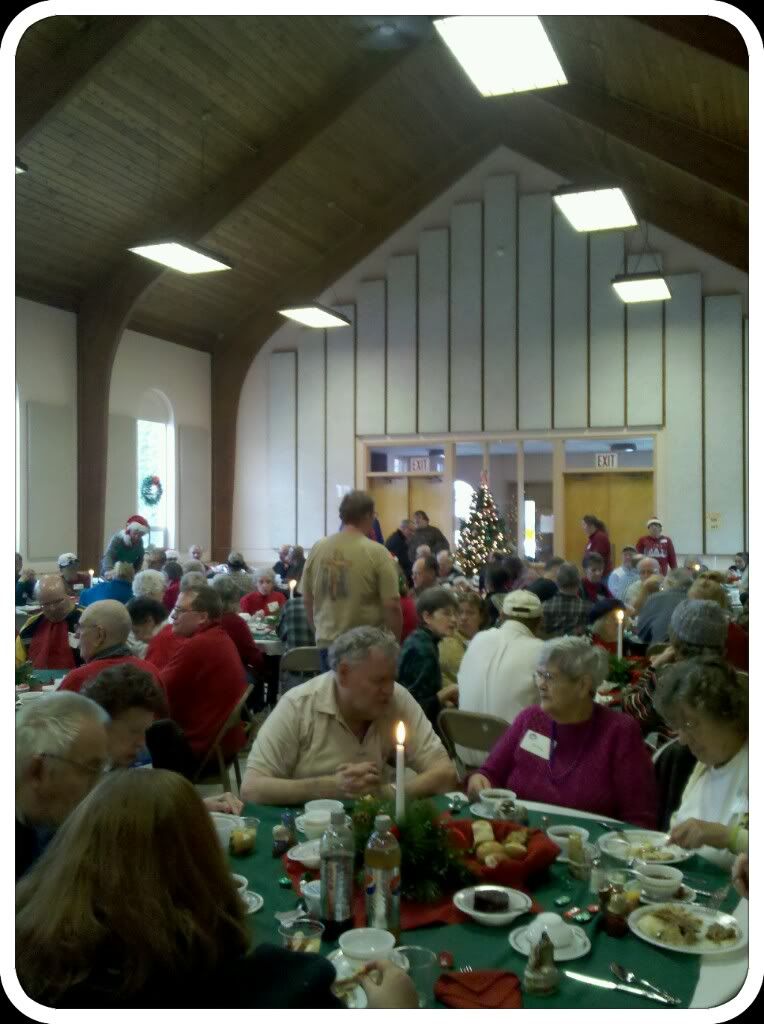 We don't actually attend the church, but we know the pastor socially, so we offered ourselves up. We took a couple friends with us- they are both Indian, and Squeaky was amused that they were the only brown people there. All the poor girl could eat there was green beans, mashed potatoes with butter, fruit cup, and pie-- she's Hindu, and vegetarian.
So I wanted to look cute, but had to be practical because I was on the cleanup crew. But I was dying to wear my new earrings from my jewelry order... need something shiny on Christmas!
Merry Christmas everybody! And hope you have a great one!
EDITED TO ADD: I may need to redub "Squeaky" to "Sneaky"-- she and her hubby slipped a bag with prezzies under our tree, and I didn't find it until we were on our way to bed!
It was so thoughtful- my Hubby's mother is Italian-American, and he talks about Italian food a LOT. And he's from Brooklyn. I am definitely a WASP from Michigan who cannot cook. They got us "Entertaining With the Sopranos". LOL.
Top photo:
Hubby's shirt: VanHusen outlet
Stinky's sweater: made by my mom
My top: Tribal via Pip's in Corning, NY
My necklace: Premier Designs gift from M-I-L
Bottom photos:
Top: Isaac Mizrahi for Target via Goodwill
Earrings: Lia Sophia