And all throught the courts, no one was crying, not even my clients...
The phones almost silent, paperwork slowed to a crawl... am I even at work at all?
But as long as we are here, the judges spread the Christmas cheer:
I'll sleep in tomorrow, my hair won't look like s@!t, I'll laze, and I'll primp, and I'll say "this is it!".
But today a quick little view, of part of my latest jewelry order, to show to you: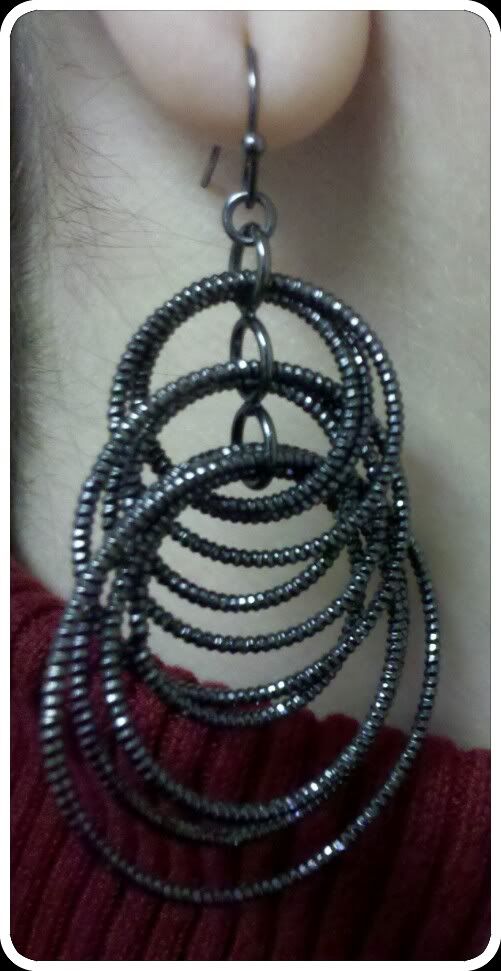 They swing and jingle, they are quite distracting. But they make me feel jaunty- I'm not even acting!
Wow... I'm a terrible poet- guess I better stick to law!
Sweater: VanHusen outlet
Jacket: Tallman's in Painted Post, NY
Pants: Lane Bryant
Earrings: Lia Sophia