OK, I'm glad my area isn't hit by snow like others, but it's bitter cold and dry here. But I really wanted to wear this top I pulled out of the Space Bag:
Obviously, this needs to be layered under something. It's very lightweight, and actually a bit snug. But it will pass under a jacket, and the pretty twist detail still shows:
Now I won't freeze to death, or look like a big fat fatty!
At different times, it seems the colors do or do not match. Hmmmm....
It's really dependant on the lighting, but looks like I can pull it off. Good enough for government work! I really wish I had a pair of nice cream pants. Impractical, I know.... but it would be so much sharper than brown, which was the best I could come up with:
Black is too harsh, navy too close to black. Or is it? Maybe I'll try navy another time.... Oh well, I spend too much time in grungy courtrooms with dirty people to wear cream pants, so brown it is....
At least I get to wear my anniversary necklace! I've had a tough time figuring out how to show it to it's best advantage, but I think it works here. Yay!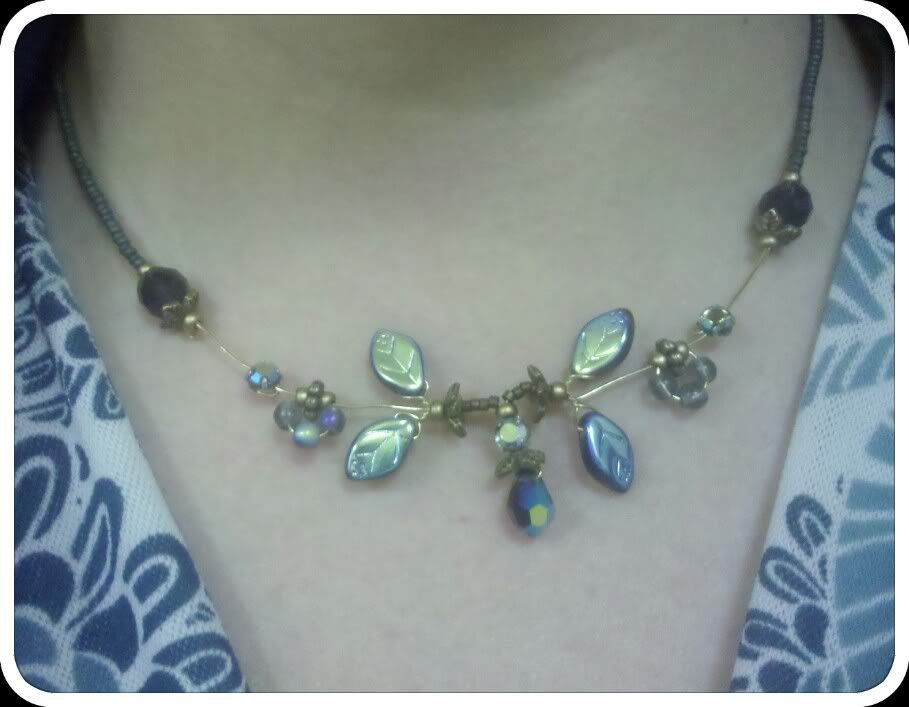 Is it weird that it bugs me that the gold color in the earrings doesn't exactly match that of the necklace?
Top: Ann Taylor outlet
Jacket: VanHusen outlet
Pants: Lane Bryant
Earrings: JC Penney
Necklace: random jewelry store in Ithaca, NY