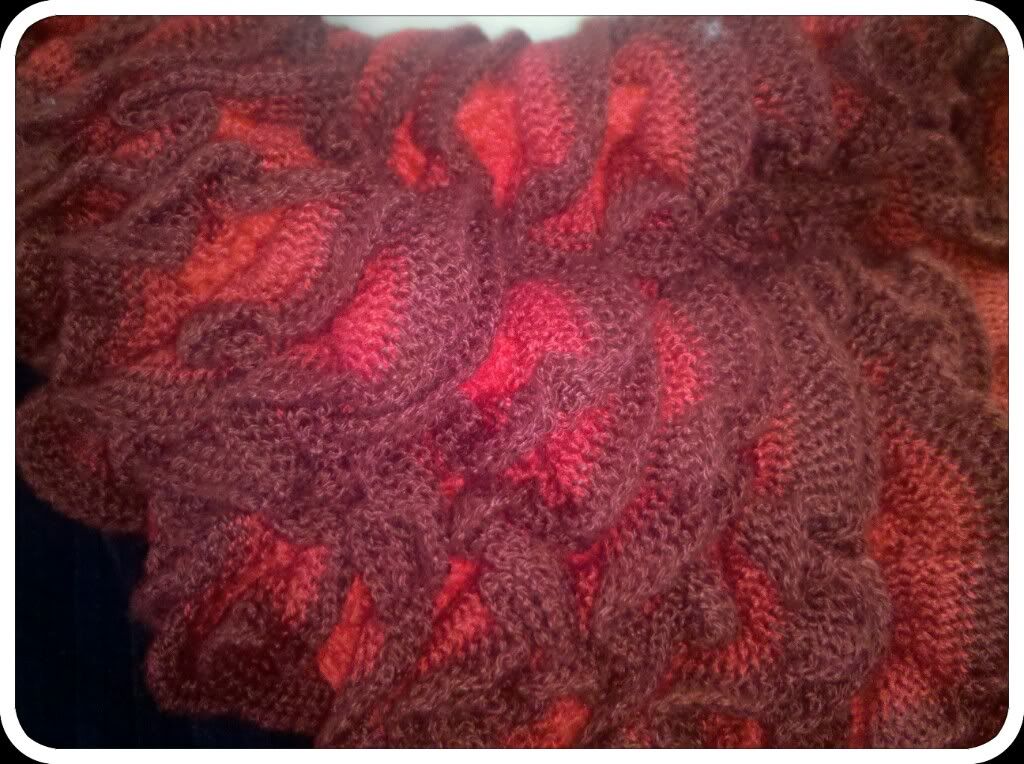 What is it, you ask? Maybe this will clarify: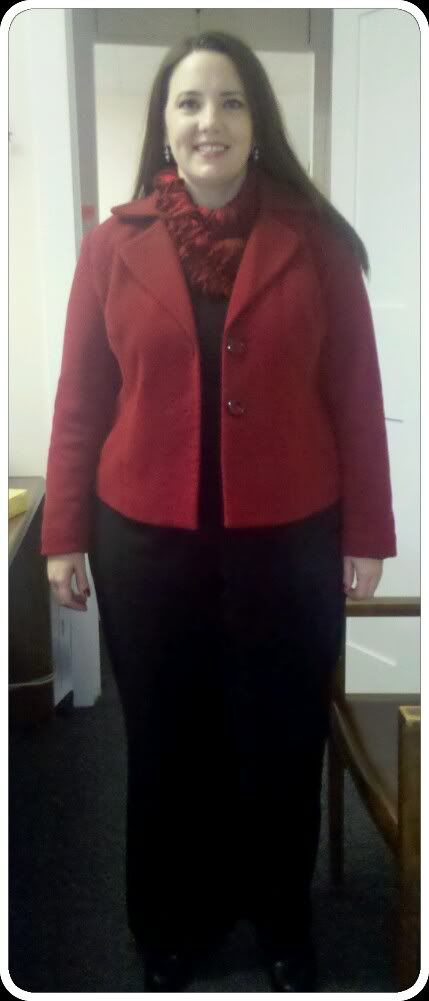 NOTE: I am always buying "tall" pants from now on. These pants are too short for my Ariat shoes, but my feet are killing me, and they are my most comfortable shoes. So sue me.
It's a scarf my mom made for one of my Christmas prezzies! I absolutely LOVE it. It's smallish, and rectangular- I pinned the ends together to get this "cowl" effect. It makes me feel like my head is popping out of a big soft and floofy red rose bouquet... LOVE!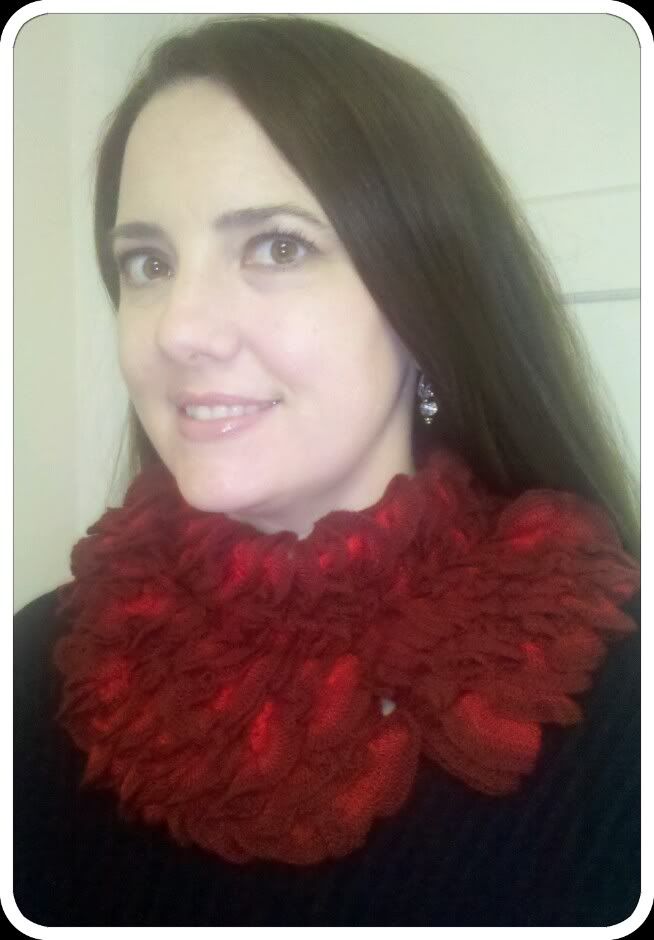 I'm wearing a v-neck top, so the scarf is soft and lovely against my skin. I wasn't sure if adding the sparkly earrings to the outfit was a bit much, but the colors on the scarf aren't too loud, so here goes:
Top: via Pip's in Corning, NY
Jacket: VanHusen outlet
Pants: Lane Bryant
Shoes: Ariat
Earrings: Premier Designs gift from Hubby
Scarf: made by Mom