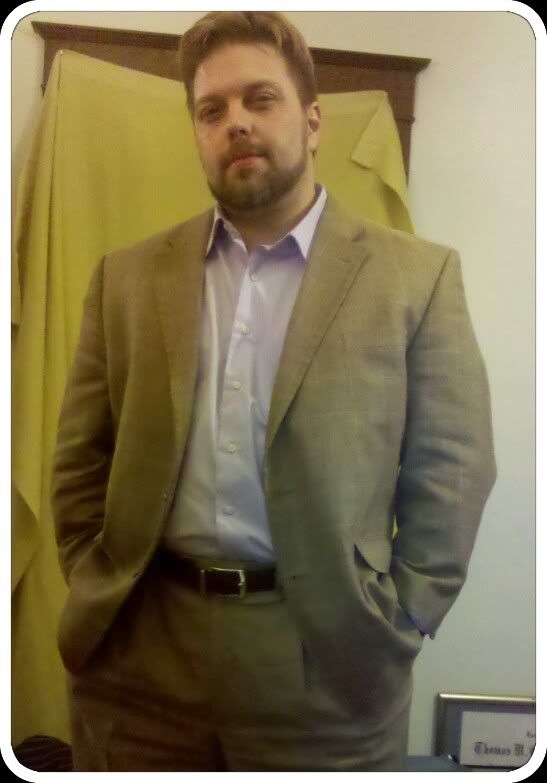 Please ignore the curtain-substitute behind the man... it's strictly a temporary measure against subzero temps. There's an unused door behind it. I know it's tacky.... *sigh* There's no place like Wal-Mart... *click*... OW!!! Guess clicking my heels together knocks against my stitches....
This lilac/lavender(?) shirt is probably our favorite in Hubby's collection. Love the weave: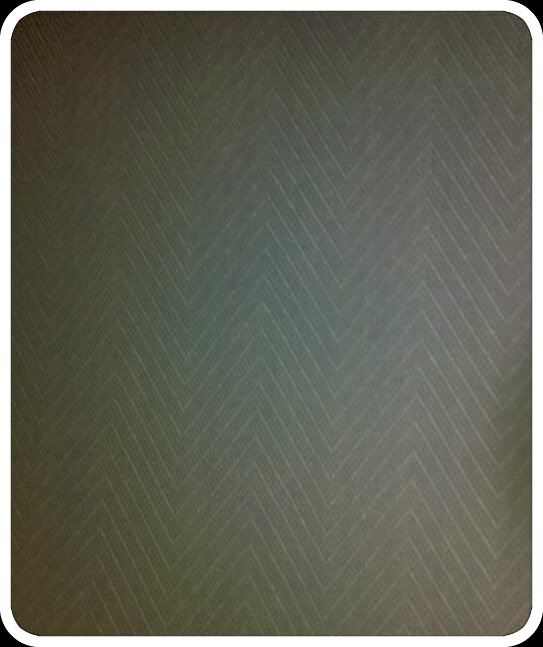 The photo is no good for the color, though. And Hubby says he didn't wear his tie for most of the day, so he's not putting it back on. He doesn't quite realize he's depriving his growing fan club.
Shirt: VanHusen outlet
Jacket: Jos. A. Bank
Pants: Ralph Lauren
He came home to me in older Lane Bryant jammies: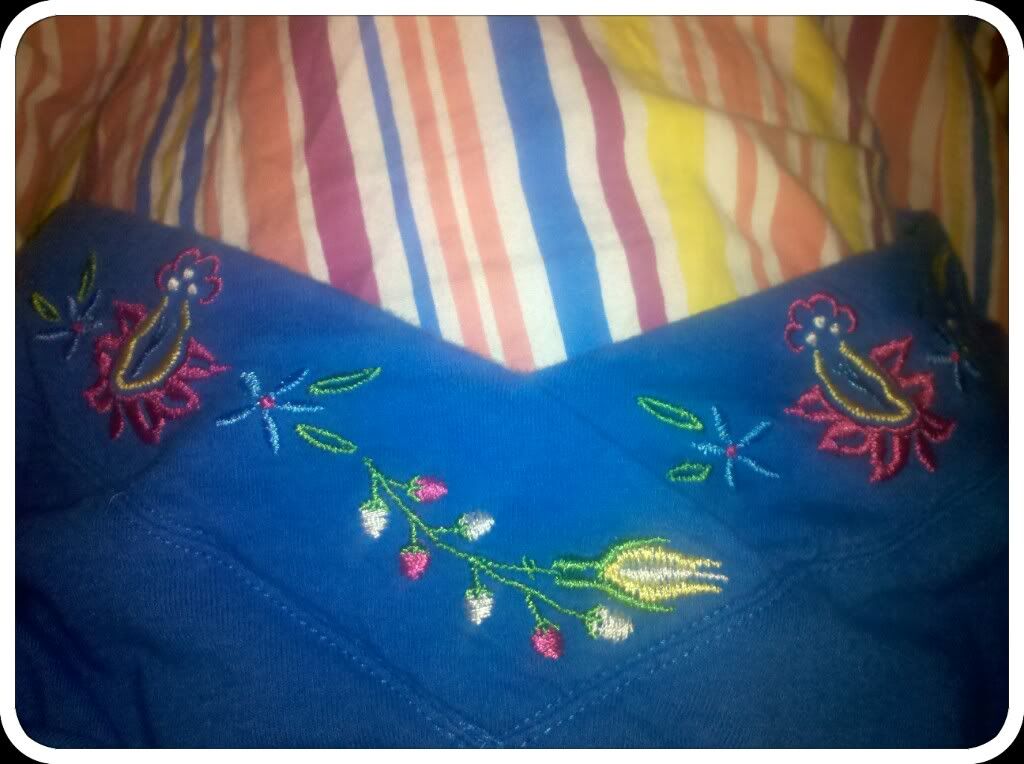 When I asked Stinky to fetch them yesterday, he asked "the one with the pretty flowers?" That's my boy!
Let's see... today was the last day of Squeaky's Bar exam, so wish her luck!