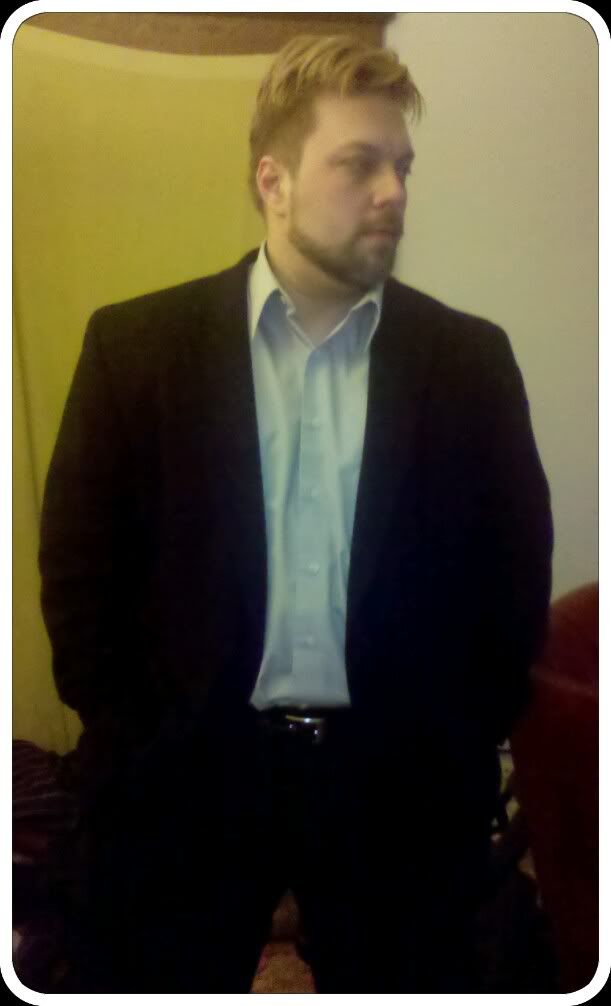 A bit of drama for today... only the pose, not life-drama....
Shirt: VanHusen outlet
Jacket: Jos. A. Bank
Belt: Bass outlet
Pants: Ralph Lauren
I really like his belt, we picked it out because it's super-adjustible for weight loss. Hubby is a pretty avid weightlifter. He's going a little nuts not being allowed to lift or go to kenpo class... but his neck has to heal up a bit more before he can get back to his normal activities.
As for me... I'm shooting to have my second foot done well in advance of kayak season, so I can get out on the lake! Oooh! And I've heard there is a disc golf course nearby! I can take my nice new Trek comfort bike to get there! I'm going to have such a weird tan... I can hardly wait to blog it!
I'm seriously considering cutting our cable package back this summer. Guess it will depend on who is convalescing from what. My foot is already feeling a lot better, so I'm really encouraged. But we still have to get Hubby in a better state.
Big Daddy reminded me today that lying on a couch watching TV recovering from something was how I spent a good chunk of college... too bad I can't get away with the jump boots anymore!