I love, love, love this sweater- but I don't feel comfortable wearing it to work without something under it: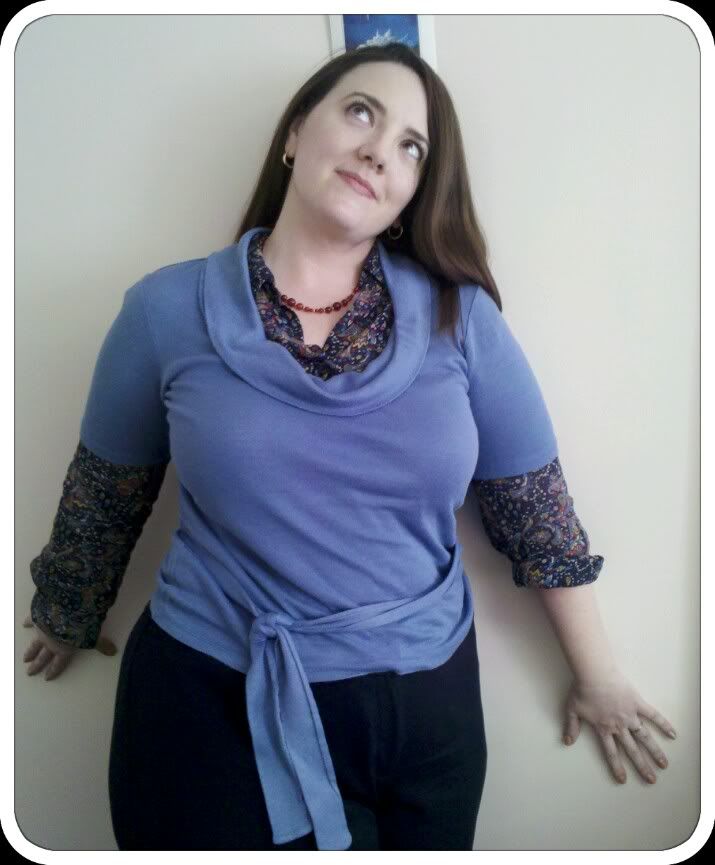 And I adore the print in this blouse:
So much love today....
It's actually too short, and the sleeves are too short, as well. But I adore the print. I got it for $2... so it's well worth having the sleeves altered. Now I just need to remember to do it- I've just been rolling them up. But under my sparkly sweater... it's magic.
Of course, a jacket: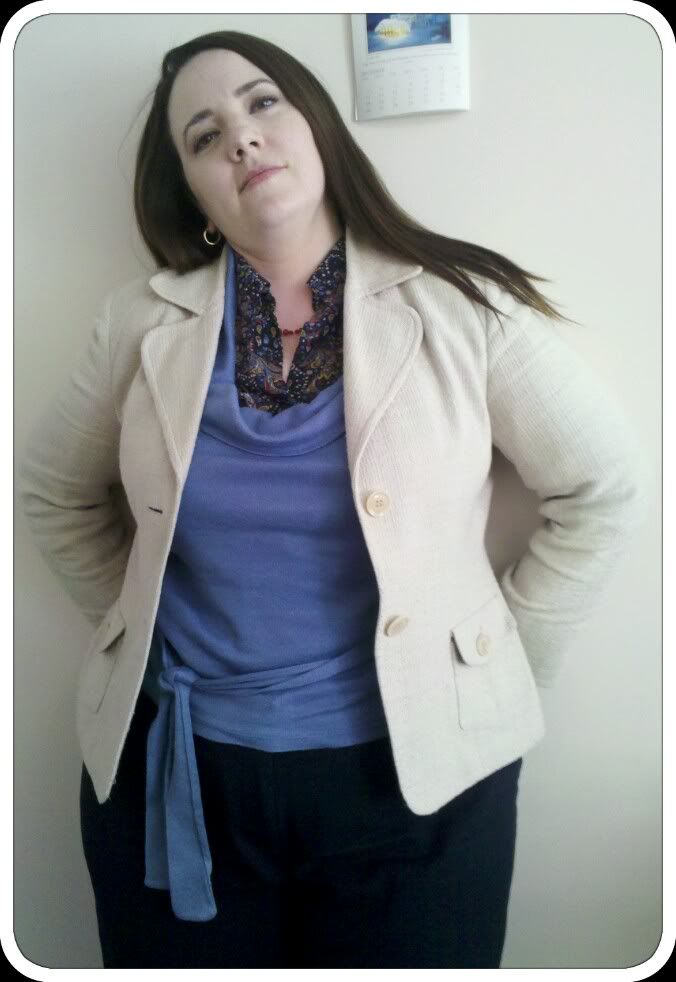 I really wanted my navy one, but it doesn't match my pants. That would bug the snot out of me all day, so beige it is!
Plain gold hoops to go with the necklace, and I'm off to work and a Junior League meeting.
Too bad these photos don't look so great... am I going to have to watch more "America's Next Top Model" to learn to pose? Project for my medical leave, perhaps?
Shirt: Liz Claiborne via consignment shop
Sweater: INC from Macy's
Pants: Lane Bryant
Jacket: Talbot's petite
Necklace: purchased wholesale from a friend
Earrings: Lia Sophia